Triangular-Shaped Device
Oticon Inc, Somerset, NJ, offers the Oticon Delta hearing device, which combines cutting-edge technology with contemporary design to attract image-conscious users. With its trendy triangular shape and stylish colors, Delta is aimed at boosting speech understanding in difficult listening situations for people with all configurations of hearing loss up to 80 dB flat. The Delta XR extended range enables hearing care professionals to fit high-frequency losses—often found with first-time users—and more traditional flat-broadband hearing losses. With the expanded range, hearing care professionals are able to fit more than 80% of their patients with a hearing device that users want and can continue to wear, even if their hearing loss progresses. Delta XR is available in three models, including a new lower-priced Delta 4000, and in 17 color styles—from Cabernet Red and Samoa Blue to the exotic Wildlife (leopard) and Diamond Black. (800) 526-3921; www.my-delta.com.
Dispensing Book on CD
AudioCare Inc, San Diego, announces that The Book on Dispensing Hearing Aids is now available in a four-CD set. Roy Bain's book has been professionally read so you can listen while driving. Learn all of Bain's time-tested techniques going to and from work. (800) 974-4100; www.audiocareinc.com.
Book on Hearing Loss at Work
Beyond Hearing Aids, Florence, Ky, introduces a new book titled On the Job with Hearing Loss: Hidden Challenges. Successful Solutions. Written by Rebecca Morris, the book walks readers through job issues such as handling telephones, meetings, and background noise, and leads them to potential solutions including hearing aids, cochlear implants, and ALDs. Choose an occupation and identify challenges, issues, and proven solutions. (800) 838-1649; www.beyondhearingaids.com.
Hand Sanitizer
Hal-Hen Company Inc, Garden City Park, NY, features its Instant Hand Sanitizer System (catalog #3625), which can be placed anywhere hand cleaning is required. The automatic, touch-free design delivers a 1-mL, 3-mL, or 5-mL application of waterless hand cleaner, which has been clinically proven to kill 99.99% of germs in 15 seconds. Conveniently packaged in 1,000-mL disposable pouches. (800) 242-5436; www.halhen.com.
Correction
HPR's January/February 2007 issue included the wrong image of Hansaton Hearing System's AQ in the products section. The article "It's a Dirty Job—But Someone Has to Do It" included the wrong photo of the hearing aid sweat bands offered by Westone Laboratories Inc. The correct photos of both can be viewed in the online version of the issue. The article "Keeping It Simple" misnamed the Massachusetts Eye and Ear Infirmary.
Practice Development Program
Hearing HealthCare News®, White Plains, NY, has developed the Practice Development Program™ to stimulate practice growth by marketing to current patients and local physicians. The program improves patient retention, increases sales to current patients, and increases patient and physician referrals. Dozens of tips and strategies, developed with leading audiology practices over the past 20 years, are provided in the 150-page manual. The Practice Development Program provides guidelines, suggestions, and the necessary forms and templates for implementing a patient retention program, patient referrals, patient-satisfaction surveys, a battery club, and more. Much of the program is provided through customized patient and physician newsletters. Hearing HealthCare News has printed more than 28 million patient and physician newsletters for audiologists throughout the United States and Canada. (800) 342-1643; www.hearinghealthnews.com.
Hearing Instrument Series
Hansaton Hearing Systems, Tampa, Fla, offers at the center of its full line of hearing instrument technology two midrange hearing instruments, RELAXX Pro and RELAXX Exclusive. The RELAXX series features the latest in hearing instrument technology in a new design housing that looks as good as it sounds. The RELAXX series is available in all ITE models, while its BTE can be fit with a conventional earmold or an open minitube. RELAXX Pro is a midrange digital hearing instrument that will fit medium to moderately severe hearing loss. In addition to a new housing in a wide variety of colors, RELAXX Pro also features a multimicrophone system, situation manager, 8-channel signal processing, noise reduction, speech detection, and enhanced phase-cancellation feedback management. RELAXX Exclusive is an upper midrange hearing instrument that has all of the great features of the RELAXX Pro, plus 12-channel signal processing, wind-noise reduction, and 4D noise canceller. (866) 449-9757; www.hansatonusa.com.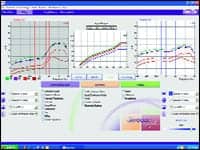 Fitting Software
SeboTek Hearing Systems, Tulsa, Okla, introduces InFocus™ Lifestyles™, a software feature designed to make fitting fast and efficient for practitioners and patients, while providing a same-session fitting custom-designed for each patient's individual hearing loss and lifestyle. InFocus Lifestyles is available as part of SeboTek's Pro-VES™ 4.7 software, and can be used to program any SeboTek hearing instrument, including its newest premium-level device, the Voice-Q 721. InFocus Lifestyles provides hearing care professionals with single-click access to sophisticated algorithms for 17 environments. Depending on the level of device chosen, practitioners can then program up to four memories to match the individual lifestyles and needs of each patient. SeboTek's latest software release also includes additional features such as Auto Relate, enhanced copy/balance functionality, and adaptive feature controls. Pro-VES 4.7 with InFocus Lifestyles is NOAH 2.0 and 3.0 compatible. (800) 388-9041; www.sebotek.com.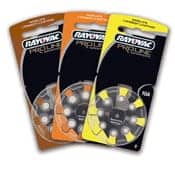 Long-lasting Batteries
Rayovac, Madison, Wis, offers the Rayovac ProLine Advanced, which delivers consistent and reliable long-lasting power. ProLine offers unique programs designed to assist in growing and marketing your business. Programs include customized packaging, free battery club programs, free custom notecards, professional merchandising, and expert product consultants. Patients will notice the difference. Find out how Rayovac's business-builder programs can work for you. Stop by Booth # 822 at Audiology Now in Denver. (800) 356-7422; www.rayovac.com.
Portable Hearing Aid Vacuum
JodiVac LLC, Portland, Ore, offers the Jodi-PRO, a portable hearing aid vacuum cleaner for hearing health care professionals. The 12-volt DC unit has a motor that provides 2,000 hours of clinical use, and two specially milled needles (one for ITE, ITC, and CIC instruments; another for BTE tubing and all other earmolds). The same replaceable filtered syringe provides ease of maintenance and infection control. Syringes and replacement needles are available in economical packages. The syringe has a built-in flow indicator to show when the needle is plugged. A brush is molded into the box for dislodging debris from the needle, and a reamer is included for blockages. (866) 856-5634; www.jodivac.com.
Patient Finder Program
AudioCare Inc, San Diego, presents the AudioCare Patient Finder Program. New patients are the lifeblood of a practice. Future growth and future success helping individuals who have a hearing impairment is directly related to the number of new patients who come to you for help. The AudioCare Patient Finder Program, which blends together multimedia advertising, has a 45-year track record. The components of the Patient Finder Program are: direct-response mail, newspaper ads, and point-of-purchase help. (800) 974-4100; www.audiocareinc.com.
Universal Hearing Aid Dryer
Hearing Technologies, Pinellas Park, Fla, offers a universal hearing aid dryer, ideal for all hearing aids. Gentle heat (maximum 120 degrees F, 49 degrees C) removes harmful moisture and reduces earwax damage to receivers, preventing costly breakdowns and maintaining peak performance. The hinged cover accelerates the heating process to maintain maximum temperature and moisture removal. (800) 553-6003; .
Classroom FM Solution
Oticon Inc, Somerset, NJ, offers the Oticon Amigo, an FM solution that is easy to use and features a unique built-in LED light in the FM receiver that lets teachers be certain that the system is working and that the students can hear their voices. Amigo's classroom-tough and -tested design features a durable, rigid centerframe, rubber coating, polycarbonate faceplate, and silicon rubber keypad. Speech clarity has been identified by educational audiologists as the most important FM benefit, and Amigo intelligently prioritizes voice over noise, employing intelligent TriState Noise Management, to ensure that the cleanest signal gets to the student. For greater convenience, the Amigo transmitter also functions as the programmer, eliminating the need for school audiologists to carry cumbersome equipment for programming or troubleshooting. (800) 526-3921; www.oticonus.com.
Complete Clinical Solution
MedRx Inc, Largo, Fla, offers the AVANT™ computerized testing and fitting system that consists of the AVANT A2D audiometer and the AVANT REM Speech Live Speech Mapping and real ear measurement system. Each device weighs less than half a pound, connects to a USB port, and arrives in a compartmentalized carrying case. The entire system, with all of its accessories, weighs less than 7 pounds.The A2D audiometer allows fast and accurate air, bone, and speech testing, and offers an intuitive user interface for data collection, patient monitoring, and counseling. With the AVANT REM Speech system, fittings can be verified via Live Speech Mapping or traditional real ear measurement. Both instruments are NOAH™, System 3, and TIMS® compatible. (888) 392-1234; www.medrx-usa.com.
Lipreading Instructional Guide
ADCO Hearing Products Inc, Englewood, Colo, offers Learn To Lipread, an educational guide for consumers. It is designed to develop skill through speech-reading practice and thereby reduce frustration for those who cannot understand enough conversation to participate. The lessons consist of lip-reading and auditory training on DVD, with a manual to provide additional practice. For adolescents and adults, Learn To Lipread will supplement linguistic auditory information and increase communication skills. These lessons provide an excellent supplement to training from a class or for home study. (800) 726-0851; (303) 794-3928; www.adcopro.net.
New Digital ITE Line
Magnatone, Casselberry, Fla, introduces Power to its digital line. The Monet™ and Claret™ Full Shell Power ITE has a maximum output of 130 dB and peak gain of 65 dB. The Power line, along with LazerVeyor™ digital shell technology, will ensure a perfect fit that can maximize gain with up to 15 dB of phase-canceling feedback rejection. (800) 789-6543; www.magnatone.com.
Wireless Hearing Technology
Rexton Inc, Plymouth, Minn, introduces Revera, its newest Premier-Plus wireless hearing technology. Available in a full range of custom sizes, BTE and Open Fit BTE, Revera instruments offer many features and options including wireless technology, DataLogging, and a variety of user-driven features. The wireless technology in Revera products allows for seamless interaction between instruments in a binaural fitting. Also available for those who choose Revera Wireless is a pocket-sized remote, putting complete control of both instruments at the user's fingertips. Revera products also come standard with DataLogging, a real-time analysis of patients' hearing aid usage and lifestyle. This technology allows for optimal programming adjustments for patients. Contact your Rexton representative for more information. Visit us at AAA, Booth #1447, to learn more about Revera and more of our newest product innovations. (800) 876-1141; www.rexton-online.com.
Open-ear Devices Earmold
Hearing Aid Laboratories of New England, LLC, Hamden, Conn, introduces an earmold for RITE (receiver in the ear) and RITA (receiver in the aid—slim tube) hearing devices. This earmold can be fitted for a hearing loss up to 80 dB, maintains a minimal occlusion effect and minimal insertion loss, and is acoustically designed to avoid standing waves and additional resonance in the ear canal. Dr. Natan Bauman, lab director and inventor of the original RITE hearing aid Vivatone, is available to offer his expertise to select and custom design the most appropriate earmold for your patient. (800) 432-7481; .
Microchip Platform
Oticon Inc, Somerset, NJ, presents a new microchip platform, RISE, which will enable high-speed binaural sound processing that is 100 times faster than what is now possible with wireless digital sound processing in hearing instruments. RISE's microchip design with built-in wireless broadband capabilities holds the key to making real-time connectivity a reality for people with hearing loss. The platform's high-speed broadband processing will equip hearing instruments with "RISE inside" to connect wirelessly with Bluetooth™-enabled devices. This direct connectivity offers comfortable and noise-free sound quality because the RISE-powered link is fully digital and uninterrupted from the source to the hearing aids. RISE features a proprietary broadband technology—EarStream™—that creates a wireless sphere in which two hearing devices can communicate synchronously at hyperspeed. RISE combines hardwired computing efficiency with the processing flexibility of software-based solutions, allowing advanced signal processing and wireless capabilities without excessively increasing power consumption. The microchip design provides multicore processing. (800) 526-3921; www.oticonusa.com.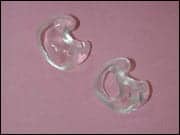 Silicone Earmolds
Mid-States Laboratories, Wichita, Kan, offers Crystal Clear, the newest in its silicone family of earmolds. The material appears to blend into the wearer's skin tone for an attractive appearance. The material is strong and durable, as well as soft and pliant. In addition, it offers excellent sealing qualities. (800) 247-3669; www.mid-stateslabs.com.
Open-Fit Micro-BTE
Spectrum Hearing Systems, Cornelius, NC, offers the Belair™, an open-fit micro-BTE combining innovative technology and unparalleled design. Using a sophisticated 12-band microprocessor equipped with layered noise reduction and adaptive feedback cancellation, the Belair provides precise target matching and control of gain at all frequencies for an exceptionally clear and natural sound. Its patent-pending Unicase™ design is attractive and discreet, yet is easy to use, highly versatile, and comfortable to wear. A wide array of colors are available to match skin tones, as well as an automatic telecoil option, and directional microphone technology. (866) 275-2098; www.spectrumhearing.com.
Rechargeable Digital Hearing System
Hansaton Hearing Systems, Tampa, Fla, releases the AQ, with cutting-edge sound processing and a 21st-century Legance surface. It delivers the first rechargeable digital hearing system that eliminates the need to worry about batteries; AQ's battery will last a full 20 hours. Users place their AQ instruments in a state-of-the-art charging station that uses an inductive charging process. Customers will have no worries about contact between the instrument and the charging station. Place hearing instruments into the station at night and remove them fully charged in the morning. The AQ service station also provides an electronic display that monitors hearing instruments and informs customers that all components are working properly. It even reminds users when it is time for service. AQ features fully automatic, adaptive directional microphone technology; 8-, 12-, or 16-channel signal processing; phase cancellation feedback management; and a host of other high-end digital signal processing features. Fittings in half-shell, full-shell, BTE (earmold), or open. (866) 449-9757; www.hansatonusa.com.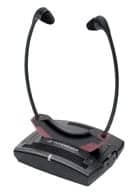 TV/Music Listening System
Harris Communications, Eden Prairie, Minn, offers the Sennheiser SET50 TV Listening System. This easy-to-use infrared system provides close to 9 hours of clear, undisturbed sound for TV viewing or listening to music. The lightweight receiver has a combined on/off/volume switch and balance control for convenient adjustments to volume and left and right sound levels. The transmitter easily connects to most televisions and sends audio straight to the receiver, with a range of up to 40 feet from anywhere in the room. Contact Bill Williams about dealership opportunities. (800) 582-8569; www.harriscomm.com.
Portable Vacuum
Hearing Technologies, Pinellas Park, Fla, offers the Power-Vac vacuum, designed to prevent costly repairs for clogged receivers or microphone ports that could have been cleared by the wearer. Cleaning tools are included to loosen and remove wax and debris. The cone-shaped attachments can be used to further clear the receiver and microphone ports. Placing the hearing aid on the standard suction tube will complete the cleaning by combining suction and vibration. The Power-Vac is completely portable and operates on two AA batteries or DC converter. (800) 553-6003; email: .
Hearing Aid Cleaning
Health Enterprises, Attleboro, Mass, offers the Audio-Kit™ Hearing Aid Cleaner, designed for easy, effective daily use. The Audio-Kit works with all hearing aids and features five cleaning tools built into an easy-to-use, ergonomic handle for people of all ages. The tools include a wax removal brush and pick, a tube and vent cleaner, a battery door opener, and a battery replacement magnet. (800) 633-4243; www.healthenterprises.com.
Telephone with Captions
WCI, Santa Monica, Calif, offers the new Captioned Telephone (CapTel®), which shows word-for-word captions of everything a caller says during a telephone call, making it the ideal phone for anyone with hearing loss. Users can listen to their callers and check the captions for added clarity. Captions are provided by a free service (availability varies by state). Learn more through WCI, the "one-stop shop" for hearing technology. (800) 233-9130 (V/TTY); www.captionedtelephone.com.
ALD Marketing Products
Beyond Hearing Aids, Florence, Ky, offers several ALD print products for professionals. A stylish poster, catalog, brochures, and telephone demonstration board that describe the benefits of ALDs are available. The poster can be posted outside the testing booth for family members to see, helping them begin a conversation on ALDs and how they may be helpful. Measures 17 x 24 inches. (800) 838-1649; www.beyondhearingaids.com.
Shaking, Extraloud Alarm Clock
Harris Communications, Eden Prairie, Minn, introduces the new Sonic Bomb Clock, also known as "The Bomb." This Sonic Alert clock has been designed for all ages. Designed with a stealth gray color and red controls, it has a dimmer switch for seeing the display at night and pulsating alert lights. The Sonic Bomb (#SA-SBB500SS) comes complete with a powerful supercharged bed shaker and has a turbocharged, 113-dB extraloud audio alarm. Contact Bill Williams at (800) 582-8569 about dealership opportunities. (800) 825-6758; www.harriscomm.com.
Hearing Protection
Perfect Seal Laboratories, Wichita, Kan, offers many styles of hearing protection. No matter what the client's needs, Perfect Seal can accommodate them. From the electronic series (shown) to solid plugs, Perfect Seal can provide solutions for many specific industrial applications. (800) 311-9810; www.perfect-seal.com.
Personalized Batteries
iCellTech, Seoul, Korea, offers a private-label service direct from the manufacturer. The company guarantees to ship the private-label batteries within 3 working days of the order. Free delivery via door-to-door courier is available. Fax: 011-82-2-6735-6965; ; www.icelltech.com.
Vacuum Pump
Lightning Enterprises, Limington, Me, has increased the warranty on its VAC-1 professional vacuum pump for cleaning hearing aids to 3 years. According to the company, as a testament to the durability and dependability of VAC-1, the new 3-year warranty will cover the complete compressor system. A powerful unit, VAC-1 also can be configured with a vacuum desiccator chamber for fast hearing aid drying, as well as the Aspirator System for cleaning ears. (877) 546-1797; www.lightningenterprises.com.
AC Adapter
S & S Laser Productions, New Port Richey, Fla, now includes an AC adapter with the Power Vac user-friendly hearing aid vacuum. This item can be purchased individually and now will be included with the large Moisture Guard Hearing Aid Maintenance Kit. A noninvasive attachable needle kit is available. (800) 934-6815.
Resource Guide
CareCredit, Costa Mesa, Calif, has developed a new SoundChoice Resource Guide to help hearing health care professionals promote, present, and integrate SoundChoice patient payment plans into their practice to increase sales. Designed and formatted to provide quick and easy access to information needed to achieve optimal results and practice growth, the resource guide features an overview of SoundChoice and the benefits the program offers to practices and patients. The guide explains how the program works and details each of the no-interest and low-interest payment plans available through SoundChoice. Sample scripts illustrate how to discuss SoundChoice and use the program effectively as a tool to improve business. The resource guide concludes with an overview of the support materials provided to help educate patients on the payment options to overcome cost concerns and increase acceptance of optimal hearing aid technology. Practices that offer SoundChoice can order a copy of the new resource guide. (800) 859-9975; www.carecredit.com.

Clinical Sales Seminar
Net-Five, Spring Park, Minn, introduces its 2-day clinical sales seminar, one of its most popular business boosting opportunities. Attendees get clinical sales training incorporating real-world-tested practices that Fortune 500 companies and many successful industries use every day to achieve maximum patient satisfaction and profitability. This training results in quantifiable bottom line results of more commission and more profitable business, happier employees, and, most importantly, happier patients. (866) 913-8619; www.net-five.com.
Volume Control with Digital Output
Sonion, Minnetonka, Minn, offers the DCU 254, its smallest volume control with digital output. With a body diameter of only 0.1 inch (2.54 mm), it is ideal for small ITEs and ITCs. The digital output format allows for advanced hearing instrument functionality. The DCU 254 is size-compatible with the analog volume control PJ 185, so hearing instruments can be fitted with either the DCU 254 or PJ 185 without changing the faceplate. The DCU 254 is available for sampling and orders now. (952) 543-8300; www.sonion.com.
Custom, BTE Aids
Audina® Hearing Instruments Inc, Longwood, Fla, recently released the new family of INTUITION® 4 hearing instruments, available in all custom and BTE styles. The INTUITION family features crisp, digital sound without the distortion associated with previous generations of hearing instruments. Advanced adaptive feedback cancellation means the instruments are more resistant to entrainment and won't distort music or other multitonal inputs. Works on all frequencies simultaneously and features up to 22-dB added stable gain. Expanded fitting range available with the CIC style, fitting up to an 80 dB loss. Layered noise reduction reduces annoyance and fatigue of background noise while giving clarity and low distortion to speech input. Twelve-band gain adjustment for precise target matching, low- and high-frequency shaping, and peak shifting. Dynamic Contrast Detection™ compression through 3-mode adaptive time constants to optimize AGC performance in critical environments without distortion. Visit Booth #809 at AudiologyNOW! for the latest in advanced hearing instruments. (800) 223-7700; www.audina.net.

Software Upgrade
Audioscan, Dorchester, Ontario, Canada, has released software 2.8 for the Verifit and the RM500SL. Audioscan's new Sensory Loss Simulator is the first cochlear hearing loss simulator available in a real-ear/hearing aid analyzer. Based on the latest research, DSL® 5 now provides multiple-level speech targets for adults and children, and accepts ABR and bone conduction thresholds. This new version of DSL in Speechmap® extends the benefits of the best science to the full range of hearing instrument fittings. The new open-fit protocol takes care of the technical details, making it easy to determine accurately the audibility benefit of open fittings. No special equipment or couplers are required. These software updates are offered to Verifit and SL customers at no charge. Software 2.8 on CD is automatically shipped to all owners of Audioscan Verifit and RM500SL. It also may be downloaded from Audioscan's Web site. (800) 265-2093; www.audioscan.com.
Test System Software
Frye Electronics Inc, Tigard, Ore, announces the release of software version 1.60 for its FONIX 7000 Hearing Aid Test System. The FONIX 7000 is an advanced hearing aid test system capable of performing coupler and optional real-ear measurements. This latest software release includes the new IEC 60118-7: 2005 automated test sequence. Similar to ANSI, this test sequence is used internationally to perform quality control tests of hearing aids. Other improvements offered with software version 1.60 include more capability for storing user default settings, improvements to the user-defined automated test sequences, new user-defined function keys for fast screen navigation, and improved computer interface for users with custom software. These improvements, combined with the NAL-NL1 real-ear targets and new Visible Speech screen, have increased the testing capability and the user interface of this hearing aid test system. (800) 547-8209; www.frye.com.
Product Lines
Rexton Inc, Minneapolis, offers various product lines to meet various needs. With Rexton's product landscape, you can expect to find the perfect product to fit your patient's hearing needs. Each instrument is built with Rexton's state-of-the-art technology, giving patients the ultimate solution to their hearing loss: A top-quality, cosmetically appealing hearing instrument that won't break their budget. Rexton also offers innovative technologies such as C-Guard, the latest advancement in wax protection. C-Guard provides customers with long-lasting protection that requires virtually no maintenance. Contact a Rexton representative to find out more about any of our product lines: Revera Premier-Plus, Calibra and Calibra FREE D Premier, Targa Intermediate, and Arena classic instruments. Also ask about our new Better Hearing DVD. (800) 876-1141; www.rexton-online.com.
Long-running Battery
iCellTech Corp, Seoul, Korea, introduces its 10DS with 105- mAh capacity. Strong stainless steel housing cuts bulging and is guaranteed to be rust free under any weather conditions. Nickel plating promotes better conduction. Its high technology will provide extra running time. Please visit iCellTech at Booth #1164 at the AAA Convention 2007 in Denver. Fax: 011-82-2-6735-6965; ; www.icelltech.com.
Hearing Loss Awareness Walk
Hearing Loss Association of California, Lafayette, Calif, will host its second annual Walk4Hearing at the Long Beach Marina on Sunday, June 10. Come join us in this statewide event to walk together and raise awareness of hearing loss as a national concern. ; www.hearinglossca.org.
Humorous Book on Hearing Loss
Harris Communications, Eden Prairie, Minn, offers Do You Hear Me? a collection of humor—cartoons, jokes, and short stories—created to ease the tensions and frustrations of hearing loss. The main goal is encouraging people with a hearing loss to do something about it. Hearing loss resources are located at the back of the book. Use this book to market to patients. Stamp your name on the inside cover as a local resource for hearing loss help. Hand it out to potential patients. Discounts are available for multiple-copy purchases. (800) 582-8569; www.harriscomm.com.
Private Label Imprinting
Micropower Battery Company, aka Microbattery.com, Miami, Fla, a hearing aid battery distributor, offers 120 free batteries, with private label imprinting. Offer is available only to new customers who have a commercial hearing aid practice. Micropower Battery Company offers numerous name brands and customized imprint options. Call for free samples and more information. (800) 295-1556; www.microbattery.com.
Binaural Hearing System
Hansaton Hearing Systems, Tampa, Fla, offers the Leonardo Exclusive. Utilizing the same housing design that won Leonardo the red dot design award, Leonardo Exclusive now features i-com, making it a truly binaural hearing system. With i-com, the two hearing instruments are constantly exchanging information to achieve a balanced sound that is far more adapted to the environment than what can be achieved with two instruments working independently. Leonardo Exclusive also features DataLogging, which allows you to use real data about customers' various hearing environments to truly customize the hearing instrument. Leonardo still features multiple memories, adaptive directional microphones, 4D noise cancellation, and its patented push/scroll memory/volume wheel—just like the scroll button on a mouse for a familiar look and feel. Available in every fitting style. (866) 449-9757; www.hansatonusa.com.
New Vacuum Cleaner
JodiVac LLC, Portland, Ore, announces the release of its newest vacuum model, the Jodi-Elite. The vacuum has improved performance with more power and runs more quietly than the Jodi-Consumer. Storage and portability have also been improved by having the vacuum hose, needle assembly, and new storage compartment fit into their own boxes. The Jodi-Elite will join our regular line of vacuum systems to continue our commitment to preserving the sound quality of hearing aids by users and hearing aid service providers alike. (866) 856-5634; www.jodivac.com.
Impression Blocks
Hocks Hearing Healthcare Products, Portland, Ore, offers its complete line of impression blocks. Hocks Blocks come 50 to a resealable bag. Cotton Dams are made with medical grade cotton, are securely pretied to protect against breakage, and come in five sizes. Slim Foam Dams are smaller in bulk than regular foam dams and come in sizes small, medium, and large. Memory Foam Dams are made from Memory Foam, similar to EAR plugs, and will expand to the individual ear, providing the best seal and protection. Open-cell material eliminates the vacuum effect. (800) 654-6257; www.hocksproducts.com.
Expanded Infrared Devices Line
Westone Laboratories Inc, Colorado Springs, Colo, offers a television listening option for virtually everyone. The TV EARS line of wireless infrared devices, also great for listening to music, has recently expanded. In addition to the TV EARS Professional, Westone offers the new TV EARS Home Theatre and TV EARS 2.3-MHz systems, as well as the TV EARS Original. The Home Theatre system offers all the standard features of the TV EARS Pro, along with expanded transmitter coverage for larger rooms, and includes two headsets and a separate "near seating" charger. The TV EARS 2.3-MHz system is perfect for mild to moderate hearing losses. (800) 582-4771; www.westone.com.
Continuing Education Workshops
Audina® Hearing Instruments Inc, Longwood, Fla, offers continuing education workshops. Hearing health care professionals may earn up to 10 hours of continuing education units at the Audina CEU Workshops. The 2007 workshop schedule includes 10-hour programs Saturday, May 19, at the Peek 'n Peak Resort, Findley Lake, NY; and Saturday, November 10, in Laughlin, Nev. These workshops include guest speakers from industry leaders such as Cochlear America, Ear Technology Corporation, and several others. Topics include today's advanced technologies and the potential for successfully growing each attendee's practice. Audina is an approved continuing education provider for the AAA, ASHA, and IIHIS organizations. Agendas include selected state-required courses. Call to register. Visit Booth #809 at AudiologyNOW! for the latest information about Audina's workshops and advanced hearing instruments. (800) 223-7700; www.audina.net.
TV Listening Device
ADCO Hearing Products Inc, Englewood, Colo, offers the Sennheiser model IS-410, a new device for TV listening. With a sleek design that will appeal to younger patients, this product gives ALDs a whole new look. It features adjustable volume and balance control on the headset and operates on 2.3 to 2.8 MHz mono or stereo frequency. This system also has a compression feature, which suppresses loud passages and boosts soft passages for a more even audio level. The transmitter easily connects to audio-out jack, and charges the ultralightweight receiver and an optional spare battery. There is a 2-year manufacturer's warranty. (800) 726-0851; (303) 794-3928; www.adcopro.net.
Business Services
Sonus Network, Plymouth, Minn, a provider of business services for the hearing care professional, focuses exclusively on offering an ever-expanding service menu designed to positively impact the business success of its members. Among the benefits the Sonus Network offers are a retirement program with a match up to 25%, customized Web site and marketing support, patient database management system, practice profitability assessment, low-cost financing to grow a business, counseling tools that help increase clinical efficiencies, discounts from top manufacturers, and educational programs that provide CEUs. Don't follow the leader…become one. (888) 447-0443; www.sonusnetwork.com.
Specially Designed VRA/COR System
Pehratek Products, Chaska, Minn, presents a specially designed VRA/COR system to fit into small booths where space is at a premium. Triangular-shaped reinforcer boxes fit compactly into the corners of the sound room. Dimensions are 7 x 7 x 5/14 inches. Wired or wireless control versions are available. (866) 470-3532; www.pehratek.com.
Consumer Vacuum
JodiVac LLC, Portland, Ore, offers the Jodi-Consumer, the first hearing aid vacuum for consumers. The 12-volt DC portable unit weighs less than 2 pounds, and measures 3 x 4 inches in size. The filtered syringe assembly is replaceable, enabling ease of maintenance. Also, the syringe has a flow indicator built in, showing when the needle is plugged with debris. A toothbrush is included to clear debris blockages from the needle. A reamer also is included to keep in the needle between uses. The unit is effective with all hearing aids. (866) 856-5634; www.jodivac.com.
Lightweight Microphone
Westone Laboratories Inc, Colorado Springs, Colo, announces more favorable pricing on the Listenor, a powerful lightweight microphone that provides greatly enhanced sound level and quality for individuals with slight hearing loss. Equipped with binaural earphones, the Listenor amplifies desired sounds and filters out unwanted background noise. It also features a handy directional microphone and audio input jack. Distributed exclusively in North America by Westone, the Listenor is ideal for use at home or on the go. (800) 525-5071; www.westone.com.
Amplified Stethoscope
Beyond Hearing Aids Inc, Florence, Ky, a distributor of amplified stethoscopes and accessories, has years of practical experience working with consumers with all types of hearing loss. The new Cardionics Escope with specialist diaphragm and bells provides superior sound conduction and allows for a variety of accessories that interface the stethoscope to hearing aids. The new version has a sleeker design and better output jack placement. (800) 838-1649; www.beyondhearingaids.com.
Instant Earmold
Warner Tech-care Products, Minneapolis, introduces its new direct-fit Instant Earmold Material. The new gun-dispensed silicone is ideal for temporary or demo molds. You no longer need to be satisfied with cumbersome stock molds. After it is dispensed into the ear canal, the material will set up in 5 to 7 minutes. Instant Earmold provides your practice with a custom mold that you can make, tube, and vent in your office while your customer waits. Instant Earmold Material is clear, very high strength, and thixotropic with a 45-shore value. Instant Earmold is available by the individual cartridge. Warner Tech-care has Instant Earmold and dozens of other new products in its new catalog. (800) 328-4757; www.warnertechcare.com.
Noise Filter
Hocks Hearing Healthcare Products, Portland, Ore, offers its Noise Braker® filter. The original acoustic filter, this product reduces all sounds to approximately 80 dB. Noise Brakers are available in three styles to suit the wearer's needs. The Connector is used when connecting a communication or protection mold to tubing, and the Insertion and Screw Filters are designed to be embedded into a mold (yet speech level sounds pass through clearly). Noise Brakers are available in red, white, and blue, and are sold individually at quantity discounts. The filters have no mechanical parts to wear out, contaminate, or injure the ear. (800) 654-6257; www.noisebrakers.com.
Digital Hearing Instruments
Spectrum Hearing Systems, Cornelius, NC, offers the Vertex® line of high-performance, feature-rich digital custom and BTE hearing instruments. Vertex provides high-fidelity audio processing with wide bandwidth, full dynamic range, and long battery life. Vertex is available in 2-, 4-, 12-, and 32-band configurations, and is programmed using Spectrum's easy-to-use fitting software. Vertex may be further personalized with options such as external volume controls, multimemory buttons, manual or automatic telecoils, directional microphones, and indicator tones. (866) 275-2098; www.spectrumhearing.com.
Educational Sessions at AAA
CareCredit, Costa Mesa, Calif, invites AAA attendees to visit CareCredit at Booth #1073 and attend our valuable and informative 10-minute SnapShot Sessions. These SnapShot Sessions are designed to give hearing care professionals a chance to ask questions and receive personalized feedback they can use to enhance practice growth. These educational sessions will be lead by industry expert Kevin St. Clergy, MS, CCC/A. Topics include how to set financial goals, increase profitability, and effectively manage cash flow and reduce accounts receivable. While at our booth you'll also have the opportunity find out how you can help more patients get the hearing health care they need by offering CareCredit's no-interest and low-interest extended payment plans. Discover how to increase acceptance of optimal technology and decrease returns by removing cost as a barrier to sales. CareCredit is an effortless addition to a practice that patients will truly appreciate. (800) 300-3046, ext. 4519; www.carecredit.com.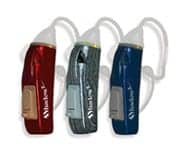 Open Ear Instrument
Magnatone, Casselberry, Fla, unveils the Monet Shadow Z™. The Shadow Z Open Ear Instrument is the ultimate addition to the Monet product line. The Shadow's solid body construction combines directional microphones, feedback phase cancellation, speech enhancement, and layered noise-reduction circuitry in a multimemory instrument that offers up to 40 dB of gain. (800) 789-6543; www.magnatone.com.
Natural Ear Treatment
MiraCell Inc, Orem, Utah, offers MiraCell natural ear treatment, which eases cerumen removal; makes wearing hearing aids and earmolds more comfortable; and relieves sore, dry, flaking, or itching ears, caused by detaching keratin and tympanic membrane plaque. MiraCell Inc offers an income-making opportunity that will reduce returns and remakes. (800) 748-5040; www.miracell.com.
Shooter's Protection
Electronic Shooters Protection, Brighton, Colo, offers the ESP-Digital, its state-of-the-art digital, high-fidelity ITE hearing protectors for shooting enthusiasts. This digital technology enables sound to be processed using bits and bytes, which are noise free, unlike analog circuitry. With an effective dynamic range of 95 dB, and 16-kHz bandwidth, the ESP-Digital offers low noise, while providing true high-fidelity audio processing without compromise. The difference to the shooter is comparable to hearing music played on a CD versus a cassette tape. Standard electronic hearing protectors shut down when excessive noise levels are detected, removing the shooter's ability to hear. All ESP amplifiers are designed to limit their output to 90 dB without shutting down, leaving shooters with their hearing intact. This safety factor is relied upon by instructors and competition shooters who depend on being in touch with their students, fellow competitors, and surroundings. (800) 767-7791; www.espamerica.com.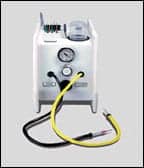 Cleaning Pump
Mid-States Laboratories, Wichita, Kan, has added the Mark V Power Piston Driven Cleaning Pump to its product line. This heavy-duty unit produces strong vacuum power (pulling up to 27 inches of mercury) and blows up to 120 psi. Standard accessories include seven milled needles and a vacuum chamber that runs automatically for 300 seconds. In addition to the standard accessories, an optional aspirator kit is available for cerumen removal. (800) 247-3669; www.mid-stateslabs.com.
Portable Telephone Amplifier
ELT Group™, Nashville, Tenn, offers the PT-tools™ model TA-1 strap-on telephone amplifier. PT-tools TA-1 meets the basic needs for an acoustically coupled portable telephone amplifier for travelers who are hard-of-hearing by providing acoustic boost of up to 25 dB, while also adding a feature unique to ELT designs: a "dummy" or pseudostereo 3.5- mm output jack to accommodate direct connection to compact headphones and a variety of hearing aid and cochlear implant couplings. Features: 25-dB acoustic boost; soft rubber acoustic coupler; 3.5-mm "dummy" or pseudostereo output jack for neck loops, DAI, Silhouettes, stereo headphones, earbuds, CI implant patch cables, and other output couplings; woven elastic retaining strap; LED power status indicator; locking battery compartment; 2x AAA alkaline battery power (included); neoprene soft zipper carrying case included; 1-year warranty. (561) 655-8361 V/TTY; www.eltgroup.com.
Stability Accounts
The HELPcard®, Springdale, Ark, promotes "Stability Approval." Countless older patients grew up during a time when you simply didn't spend what you didn't have. As a reward for their frugal ways, many are now unable to get credit for necessary purchases, such as hearing instruments. Through the HELPcard's Stability Approval, when patients show a great deal of stability (such as home ownership) and have enough disposable income to make regular payments, a credit bureau history is not necessary for HELPcard approval. If you have patients who need high-quality hearing instruments but can't be approved for another credit card, ask your HELPcard representative about Stability Approval. Contact The HELPcard today to find out how to join the thousands of medical professionals who offer affordable payment options to their patients. (800) 945-4357; www.helpcard.com.
Professional Assessment Program
Net-Five, Spring Park, Minn, introduces its professional assessment program, which helps clinic owners improve their management skills, resulting in more successful employees and a more profitable practice. The professional assessment will identify: the four crucial elements, the five major weaknesses that can hold employees back, the 23 skills needed to achieve success, the four behavioral traits that lead to self-knowledge, and the top two workplace motivators for employees. Learn how to get the most out of yourself and your employees. (866) 913-8619; www.net-five.com.
Space-saving Sound Isolation Booth
GK Acoustics, Lakeview, Ore, offers a 4-foot x 4-foot x 7-foot, 2-inches-tall sound isolation booth, a space-saving choice for the small office. This booth can be customized for the needs of the professional audiologist. GK Acoustics can add viewing windows; an easy-entry, handicapped-accessible door; a customized jack panel; exterior fabric color choices; and interior acoustic foam color. Orders can be placed online. (541) 947-2602; www.gkacoustics.com.
Digital Open-fit OTE
Audina® Hearing Instruments Inc, Longwood, Fla, recently released the new SPARO™ digital open-fitting, over-the-ear instrument, which is capable of processing 2.56 million calculations per second. The advanced DSP chip achieves its high level of performance at one of the lowest battery consumption levels in the hearing industry. The patent-pending SPARO delivers a personalized fit and comfort for any patient, with no occlusion. The instrument features 4-channel, 12-band gain adjustment for precise target matching; powerful Dynamic Contrast Detection™ compression, with 3-mode adaptive time constants to optimize AGC performance in critical environments without distortion; programmable multimicrophone directional processing; intuitive feedback reduction that automatically reduces feedback without reducing gain; 10 bands of layered noise reduction; and a nearly invisible design that is perfect for those who don't want others to notice. Visit Booth #809 at AudiologyNOW! for the latest in advanced hearing instruments. (800) 223-7700; www.audina.net.
Custom Imprinting
Hocks Hearing Healthcare Products, Portland, Ore, offers custom imprinting on its sales of iCellTech batteries. Placing your name or number in front of your customers 52 times a year through custom imprinting is invaluable. (800) 654-6257; www.hocksproducts.com.
Battery Brands
Micropower Battery Company, aka Mmicrobattery.com, Miami, Fla, offers Rayovac, Energizer, ZeniPower, PowerOne, Duracell, Toshiba, Renata, Sony, Panasonic, Professional, HearClear, and private label brands. Micropower Battery Company is a fast-growing hearing aid battery distributor offering low prices, fast turnaround, and fantastic imprint options on our professional branded card. (800) 295-1556; www.microbattery.com.
Impression Material
Precision Laboratories, Altamonte Springs, Fla, offers Blue Ultra ear impression silicone cartridges. This thixotropic formula has a low viscosity that resists slumping and distributes the material evenly. Pressure-free delivery eliminates distortion from stretching of the ear. Blue Ultr