Screener for Children
Maico Diagnostics, Eden Prairie, Minn, presents the Detective Audiometer, an automatic screening audiometer that provides fast, easy tests that print in seconds. Its fun look gives testing an almost play-like feel. As an automatic audiometer, the pure-tone test runs on its own—saving time and the need for constantly working with the dials. Also included are voice prompts (in English and Spanish) that give patients instructions at the beginning of the test as well as directions if they miscue during the test: "As soon as you hear a tone, even if it is very soft, quickly press and release the hand button." The test appears in real time on the large LCD screen, and a printer is included. A manual testing mode is included for a traditional pure-tone screening process, and the unit stores up to 300 audiograms. (888) 225-0380; www.maico-diagnostics.com
---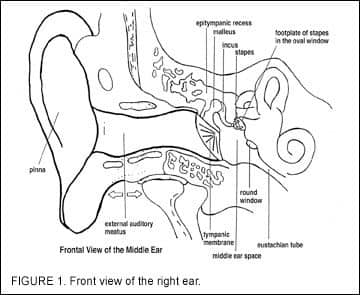 Wireless Communication System
Oaktree Products Inc, St Louis, has introduced the Contego, a full-performance wireless communication system designed to improve and enhance the quality of sound. Both the microphone (transmitter) and receiver have built-in zoom microphones, which are user adjustable for maximum customization of sound. The microphones can be set for omnidirectional or directional based on conditions, and the volume level can be remotely adjusted. (800) 347-1960; www.oaktreeproducts.com
---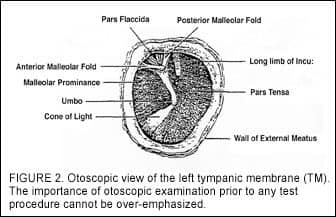 New Hearing Instrument Family
Siemens Hearing Instruments, Piscataway, NJ, offers the new INTUIS™ family of hearing instruments. INTUIS includes a wide range of models and colors to fit most hearing losses and personal styles. The INTUIS family of products includes a directional microphone system in nearly every model, feedback cancellation, noise reduction, AutoPhone, nanocoating for BTEs, and Siemens' C-Guard™ wax protection system. (800) 766-4500; www.usa.siemens.com/hearing
---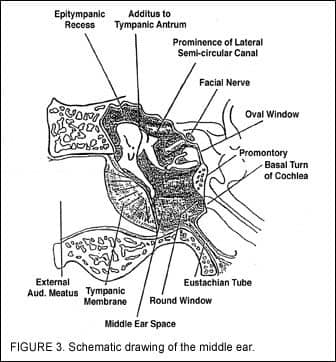 Long-Lasting Batteries
Rayovac, Madison, Wis, offers the Rayovac ProLine Advanced, which delivers powerful results across the most critical performance criteria. Offering consistent and reliable long-lasting power. Celebrating 100 powerful years. (800) 331-4522 in the United States or (800) 387-3529 in Canada; www.rayovac.com
---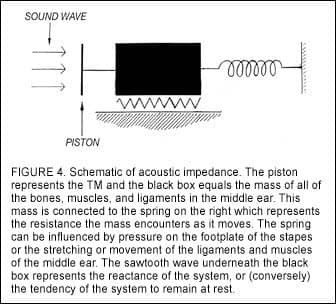 Closed-Captioned Titles
lynda.com, Ojai, Calif, a provider of educational materials, including video-based training for digital media and design software, introduces four new closed-captioned titles to its Online Training Library™ for InDesign CS2 Essential Training, Illustrator CS2 Essential Training, Dreamweaver 8 Beyond the Basics, and Photoshop CS2 Essential Training. lynda.com also has added an instructional page to its site, at www.movielibrary.lynda.com/cc, which includes details about how to view the closed captions and how to search within the text captions. Anyone with a broadband Internet connection can access these titles by subscribing to the lynda.com Online Training Library. Subscriptions provide access to more than 14,000 video tutorials covering a wide range of technology career tools, software, and techniques. Multiuser subscriptions also are available for companies and institutions seeking to provide education and training to groups. (888) 335-9632; www.lynda.com
---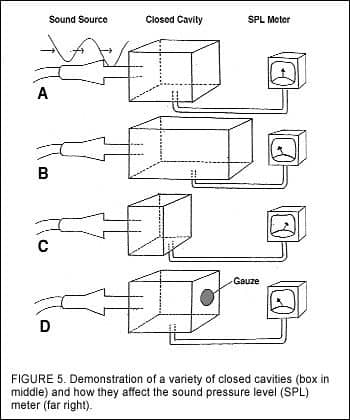 Hearing Device Cleaner
Health Enterprises Inc, North Attleboro, Mass, a niche healthcare manufacturer introduces the Audio-Kit™ Hearing Aid Cleaner, designed for easy, effective daily hearing aid cleaning. The Audio-Kit™ works with all hearing aids and features five cleaning tools built into an easy-to-use, ergonomic handle for people of all ages. The tools include a wax removal brush and pick, tube and vent cleaner, battery door opener, and battery replacement magnet. (800) 633-4243; www.healthenterprises.com
---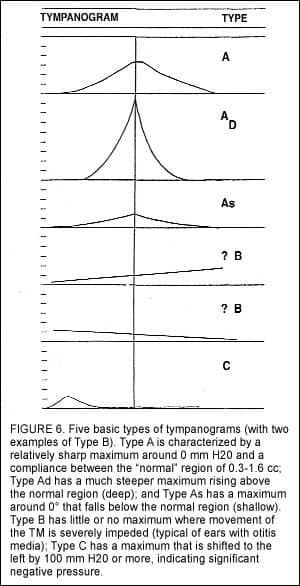 Wireless Hearing Solutions
Rexton Inc, Plymouth, Minn, releases the newest addition to its product line, Revera Premier-Plus Wireless Hearing Solutions. Available in a full range of custom sizes, BTE, and Open Fit BTE, Revera instruments offer many features and options including wireless technology, DataLogging, and a variety of user-driven features. The wireless technology in Revera products allows for seamless interaction between instruments in a binaural fitting. Also available for those who choose Revera Wireless is a pocket-sized remote putting complete control of both instruments at the user's fingertips. Revera products also come standard with DataLogging, allowing for the analysis and employment of real data in subsequent instrument programming adjustments—data that truly reflects patients' wearing routine and lifestyle. (800) 876-1141; www.rexton.com
---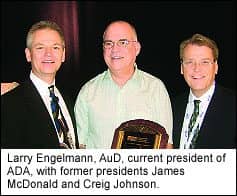 Hearing Instrument Insurance
ESCO, Minneapolis, offers insurance products that protect hearing instruments after the initial manufacturer's warranty expires. The Reminder Care program notifies patients just before their warranties run out, giving them the opportunity to purchase seamless coverage through ESCO. The company has two programs: Protection Plus covers aids for loss and damage, and the Platinum Plan includes loss, damage, and normal repairs. The Practitioner Services Department works with practitioners to tailor ESCO's programs to fit the needs of their office; even the applications are customized. The claims department has fast turnaround time, so patients have less downtime while waiting for an authorization. And ESCO's knowledgeable, friendly customer service staff can answer any questions practitioners or patients have. (800) 992-3726; www.earserv.com
---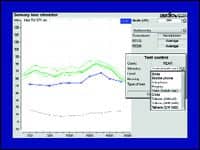 Hearing Loss at Work Book
Beyond Hearing Aids, Florence, Ky, introduces a new book titled "On the Job with Hearing Loss: Hidden Challenges. Successful Solutions." Written by Rebecca Morris, the book walks readers through job issues such as telephones, meetings, and background noise, and leads them to potential solutions including hearing aids, cochlear implants, and ALDs. Choose an occupation and identify challenges, issues, and proven solutions. (800) 838-1649; www.beyondhearingaids.com
---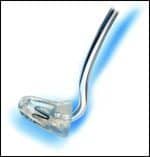 Open Ear Instrument
Magnatone, Casselberry, Fla, unveils the Monet Shadow Z™. The Shadow Z Open Ear Instrument is the ultimate addition to the Monet product line. The Shadow's solid body construction combines directional microphones, feedback phase cancellation, speech enhancement, and layered noise reduction circuitry in a multi-memory instrument that offers up to 40 dB of gain. (800) 789-6543; www.magnatone.com
---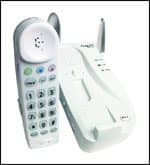 Resource Guide
CareCredit, Costa Mesa, Calif, has developed a new SoundChoice Resource Guide to help hearing health care professionals promote, present, and integrate SoundChoice patient payment plans into their practice to increase sales. Designed and formatted to provide quick and easy access to information needed to achieve optimal results and practice growth, the resource guide features an overview of SoundChoice and the benefits the program offers practices and patients. The guide explains how the program works and details each of the no-interest and low-interest payment plans available through SoundChoice. "Sample scripts" illustrate how to discuss SoundChoice and effectively use the program as a tool to improve business. The resource guide concludes with an overview of the support materials provided to help educate patients on the payment options in order to overcome cost concerns and increase acceptance of optimal hearing aid technology. Practices that offer SoundChoice can order a copy of the new resource guide. (800) 859-9975; www.carecredit.com
---
AC Adapter
S & S Laser Productions, New Port Richey, Fla, now includes an AC adapter with the Power Vac user-friendly hearing aid vacuum. This item can be purchased individually and now will be included with the large Moisture Guard Hearing Aid Maintenance Kit. A noninvasive attachable needle kit is available. (800) 934-6815.
---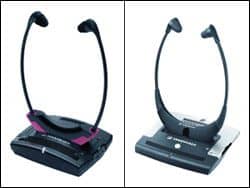 Lightweight Microphone
Westone Laboratories Inc, Colorado Springs, Colo, announces more favorable pricing on the Listenor, a powerful lightweight microphone that provides greatly enhanced sound level and quality for individuals with a slight hearing loss. Equipped with binaural earphones, The Listenor amplifies desired sounds and filters out unwanted background noise. It also features a handy directional microphone and audio input jack. Distributed exclusively in North America by Westone, The Listenor is ideal for use at home or on the go. (800) 525-5071; www.westone.com
---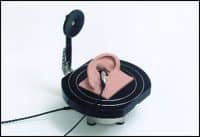 Specially Designed VRA/COR System
Pehratek Products, Chaska, Minn, presents a specially designed VRA/COR system to fit into small booths where space is at a premium. Triangular-shaped reinforcer boxes fit compactly into the corners of the sound room. Dimensions are 7 by 7 by 5/14 inches, and wired or wireless control versions are available. (866) 470-3532; www.pehratek.com
---

Hearing Aid Test System Software
Frye Electronics Inc, Tigard, Ore, offers the FONIX 7000 Hearing Aid Test System, which performs accurate, repeatable, and reliable coupler and real-ear hearing aid measurements suitable for hearing health professionals from all over the industry. This software version includes adding the IEC 2005 test sequence used primarily by European manufacturers. Many improvements to the user interface also have been added, including additional default settings to make the analyzer more configurable to each user's needs, and new navigation controls to allow the user to immediately jump to favorite test screens. (800) 547-8209; www.frye.com
---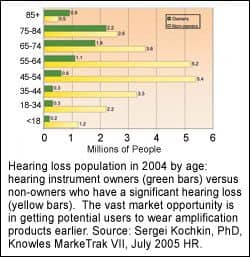 Infection Control Products
Hocks Hearing Healthcare Products, Portland, Ore, offers Sani-Dex Antimicrobial Hand Wipes (canister or packets) or the Odor Eliminator complimentary with order (conditions apply). Sani-Dex Antimicrobial Hand Wipes kill infectious pathogens on hands with just a 15-second wipe, dry in 3 to 5 seconds, are effective against positive and negative bacteria and fungi, and come 135 cloths per canister—100 individually wrapped packets per carton. The Odor Eliminator does not cover up odors, it eliminates them. It is nontoxic and nonflammable, and comes 220 cloths per canister. (800) 654-6257; www.hocksproducts.com
---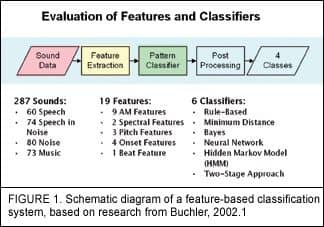 ALD Marketing Products
Beyond Hearing Aids, Florence, Ky, offers several ALD print products for professionals. A stylish poster, catalog, brochures, and telephone demonstration board that describe the benefits of ALDs are available. The poster can be posted outside the testing booth for family members to see to help begin a conversation on ALDs and how they may be helpful. Measures 17 x 24 inches. (800) 838-1649; www.beyondhearingaids.com
---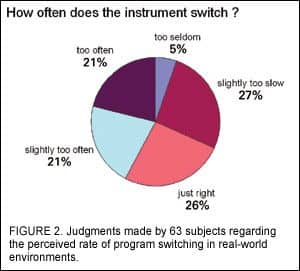 Battery Tester
S & S Laser Productions, New Port Richey, Fla, introduces the Digitel Battery Tester. This tester includes a liquid crystal display bar-graph, a slide-out battery drawer, and a keychain attachment. The product comes individually packaged for display. (800) 934-6815.
---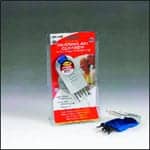 Hearing Aid Cleaner
Oaktree Products Inc, St Louis, offers the Acu-Life Hearing Aid Cleaner, a five-in-one tool system that contains the five tools needed for fast, easy, and effective hearing instrument cleaning and maintenance. The kit comes with a wax removal brush, wax removal pick, battery replacement magnet, tube and vent cleaner, and battery door opener. The five tools are built into a lightweight comfortable handle. The Acu-Life will work with all hearing instruments. (800) 347-1960; www.oaktreeproducts.com
---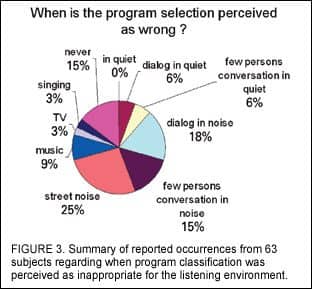 LED Display Alarm Clock
Harris Communications, Eden Prairie, Minn, introduces the new Wake Me Up Clock, which has a jumbo-sized LED display with a brightness control. It also features a strong bed shaker, an adjustable loud buzzer (up to 120 dB), and a lamp outlet. The bed shaker and plug-in lamp can be turned on or off to suit your needs. Contact Bill Williams at (800) 582-8569 about dealership opportunities. (800) 825-6758; www.harriscomm.com
---
Physician Marketing Video
The publishers of Hearing HealthCare News®, White Plains, NY, offer a video about a physician newsletter publishing service. The 9-minute presentation, available on CD or VHS, describes how a physician newsletter can benefit an audiology practice. (800) 342-1643; www.hearinghealthnews.com
---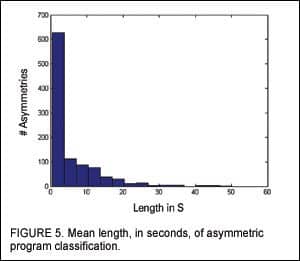 Hearing Protection
Perfect Seal Laboratories, Wichita, Kan, offers many styles of hearing protection. No matter the client's needs, Perfect Seal can accommodate them. From the electronic series (shown) to solid plugs, Perfect Seal can provide solutions for many specific industrial applications. (800) 311-9810; www.perfect-seal.com
---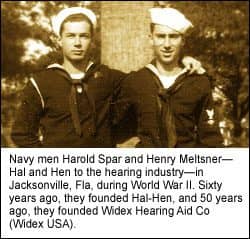 Automatic/Manual Middle Ear Analyzer
Maico Diagnostics, Eden Prairie, Minn, offers the MI 44 middle ear analyzer, featuring manual and automatic pump control for maximum testing flexibility. It also includes a screening and a diagnostic probe as standard accessories. As a diagnostic unit, the MI 44 offers high-frequency testing at 678, 800, and 1,000 Hz; ipsi and contralateral reflex tests in tone and noise; selectable tympanometric pressure ranges; selectable pump speeds; and test storage. The MI 44 was designed to be lightweight and portable with an internal printer and is NOAH-compatible. A carrying case is available for those who need to be mobile. (888) 225-0380; www.maico-diagnostics.com
---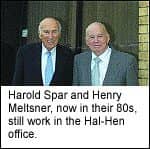 Expanded Digital Line
Oticon Inc, Somerset, NJ, introduces Go Pro, an expanded line of entry-level digital offerings that deliver clear digital sound quality, high reliability, and ease of use for people with mild and moderate to severe and profound hearing losses. Go Pro's array of features include proprietary OpenEar Acoustics, noise reduction, dynamic feedback cancellation, multiple channels, and directionality. The system's dynamic feedback cancellation technology enables increased vent size. OpenEar Acoustics provide relief from occlusion and feedback. Go Pro offers reliability, fitting flexibility, and a wide choice of options and cosmetically attractive styles from the smallest CICs to the most reliable BTEs in the award-winning shell design. Two omni-power styles have been added to extend the range to severe and profound hearing losses. Go Pro BTEs are available with Oticon's thin tube solution Corda and an improved battery door, hinged with a steel axle for maximum mechanical functionality. Options include volume control, programmable telecoil, and directional microphones. (800) 526-3921; www.gopro.oticonus.com or www.oticonus.com.
---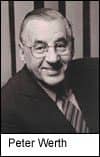 Hearing Device Care
Warner Tech-care Products Inc, Minneapolis, offers the Dry & Store Professional Hearing Aid Conditioning System and the Dry & Store Global. The Dry & Store is an effective way to care for hearing instruments of all types, including traditional hearing aids, as well as cochlear implant equipment. Utilizing the same principle as clothes drying on a line, Dry & Store gently circulates warm, dry air around the hearing aid. The specially formulated Dry-Brik desiccant captures the moisture as well as odors. Dry & Store also has a germicidal lamp that destroys 99% of the microorganisms most likely to cause recurring itching and irritation for the external ear canal. Results include significant reduction in repairs, better sound quality, and less irritation. Call for a new catalog. (800) 328-4757; www.warnertechcare.com.
---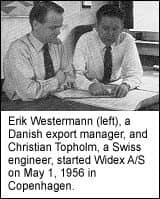 Natural Ear Treatment
MiraCell Inc, Orem, Utah, offers MiraCell natural ear treatment, which eases cerumen removal, makes wearing hearing aids and earmolds more comfortable, and relieves sore, dry, flaking, or itching ears, caused by detaching keratin and tympanic membrane plaque. MiraCell Inc offers an income-making opportunity that will reduce returns and remakes. (800) 748-5040; www.miracell.com.
---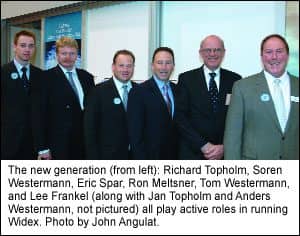 NOAH-Compatible Audiometer Module
Frye Electronics Inc, Tigard, Ore, offers the FONIX NOAH Module, which allows the clinician to connect a FONIX audiometer or hearing aid analyzer to a computer running NOAH and perform most measurements from the computer. The audiometer module improvements include adding a new speech audiogram window that allows the clinician to plot the speech score by amplitude, improving the printout, and improving the interface for changing settings. The hearing aid test module changes also include adding linear targets to the already existing NAL-NL1 and DSL i/o targets, improving the ability to copy and paste test results to Excel, and improving the real-ear and coupler test automation capabilities. (800) 547-8209; www.frye.com
---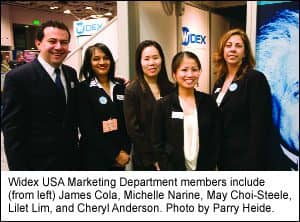 Screening Test
AUDiTEC, St Louis, introduces a comprehensive central auditory processing screening test, MAPA. Developed in partnership with Dr Ron Schow of Idaho State University, MAPA screens for auditory processing deficits in the areas recognized as integral parts of the processing of auditory information. In addition, it has two versions for retest purposes. MAPA is available in beta form (Beta III) and has normative data. It is available now in the beta version; the final version should be available in Fall 2007. (800) 669-5306; www.auditec.com
---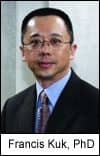 Conditioning System
Ear Technology Corporation, Johnson City, Tenn, offers the Dry & Store conditioning system to help kill germs. Dry & Store's patented conditioning system kills 99.9% of the germs most likely to cause itching and irritation of the external ear canal. It is the only appliance for hearing instrument care with this sanitizing benefit. (800) 327-8547; www.dryandstore.com/a/UV.
---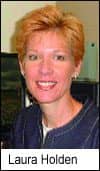 Self-Regulating Dryer
Magnatone, Casselberry, Fla. introduces EarDoc, one of the safest hearing aid dryers available. EarDoc does not require consumables such as desiccant beads or drying stones. Instead, it uses self-regulating heating technology that efficiently extracts moisture while protecting instrument tubing and batteries. (800) 789-6543; www.magnatone.com
---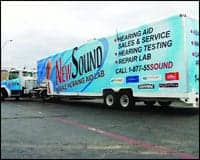 Rechargeable Hearing System
Hansaton Hearing Systems, Tampa, Fla, releases AQ. In addition to cutting-edge sound processing and its 21st-century Legance surface, AQ's battery will last 20 hours, providing customers with worry-free hearing comfort throughout their entire day and evening. At the end of the day, the user places the AQ instruments in a state-of-the-art service station. In addition to charging the batteries, the AQ service station provides an electronic display that monitors the hearing instruments and informs the customer that all components of the hearing instruments are working properly. It even reminds the user when it is time for a service appointment. With fully automatic, adaptive directional microphone technology, 8- or 12-channel signal processing, and a host of other high-end features, AQ is truly hearing care without a care. (866) 449-9757; www.hansatonusa.com
---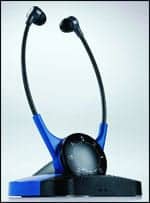 Hearing Aid Sweat Band
VanB Enterprises, West Valley, NY, offers the Hearing Aid Sweat Band™, a disposable soft fabric sleeve that protects behind-the-ear (BTE) devices from moisture. Available in six colors and six sizes, the Hearing Aid Sweat Band protects BTE hearing aids from perspiration, snow, and rain as well as from infiltration of damaging dirt and grime. The sleeve is easily slipped over the microphone of the hearing aid, without the need for a tool. (866) 644-2500; www.vanbenterprises.com
---
Shaking, Extraloud Alarm Clock
Harris Communications, Eden Prairie, Minn, introduces the new Sonic Bomb Clock, also known as "The Bomb." This Sonic Alert clock has been designed for guys of all ages. Designed with a stealth gray color and red controls, it has a dimmer switch for seeing the display at night and pulsating alert lights. The Sonic Bomb (#SA-SBB500SS) comes complete with a powerful supercharged bed shaker and has a turbo-charged, 113 dB extraloud audio alarm. Contact Bill Williams at (800) 582-8569 about dealership opportunities. (800) 825-6758; www.harriscomm.com
---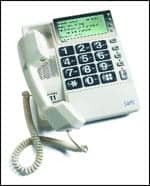 Product Supplement
Hal-Hen Company Inc, Garden City Park, NY, celebrates more than 60 years of service to hearing health care professionals by offering a new product supplement. Adding more than 400 new products to more than 4,000 current products, the supplement offers something for everybody: new advanced technology amplified telephones, ALDs, tools, impression materials, hearing aid protectors, cell phone accessories, and much more. Available by mail or via the company's Web site. (800) 242-5436; www.halhenpro.com
---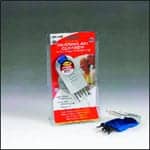 Hearing Device Cleaner
Hocks Hearing Healthcare Products, Portland, Ore, has added the new AudioKit Hearing Aid Cleaner to its accessory line. Personalized with each printed battery order. The AudioKit contains the five tools needed for fast, easy, and effective daily hearing aid cleaning and maintenance. The five tools are built into a lightweight comfortable handle for ease of use. Includes a brush to clean and easily remove wax and debris, a pick to remove wax from small openings in the hearing aid, a cleaner to keep tubes and vents clear of wax and debris, an opener to easily reach and open the battery door, and a magnet to remove and insert batteries. (800) 654-6257; www.hocksproducts.com
---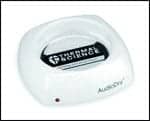 Pure Tone Screening Audiometer
OTOVATION LLC, King of Prussia, Pa, offers the improved handheld ROTO®, its pure tone screening audiometer. Steady tone presentation is added to warble tone. ROTO's translucent housing is more compact and comfortable. For screening or threshold assessment, ROTO presents six frequencies (0.5 k-6 k Hz) at 20 to 70 dB HL through a single TDH-39 earphone. Case included. ROTO is recommended to the hearing aid dispenser, school/visiting nurse, or busy practitioner. (866) 686-8284; www.otovation.com
---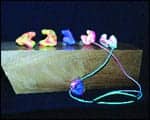 Infrared TV Listening System
HARC® Mercantile Ltd, Portage, Mich, offers the new WIR 239 SoundPlus Infrared TV Listening System for people who have hearing aids with telecoils. With the built-in neckloop on the receiver, the user does not have to remove his hearing aids to enjoy listening at a comfortable sound level without turning up the TV volume. Made by Williams Sound, this unit features high-quality, low-distortion sound for maximum performance. The transmitter connects to any TV with either the direct connect cables or the included microphone, and sends the audio signal to the receiver. The sound is transmitted to the hearing aid user's telecoils from the neckloop. With a 5-year warranty, this is an ideal solution to TV listening problems. (800) 445-9968; www.harc.com
---
Book on CD
AudioCare Inc, San Diego, announces that Roy Bain's book, The Book on Dispensing Hearing Aids, has been professionally read and recorded so you can listen to it while driving. Learn all of Bain's time-tested techniques going to and from work. (800) 974-4100; www.audiocareinc.com
---

Binaural Hearing System
Hansaton Hearing Systems, Tampa, Fla, releases the Leonardo Exclusive. Utilizing the same housing design that won Leonardo the reddot design award, Leonardo Exclusive now features i-com, making it a truly binaural hearing system. With i-com, the two hearing instruments constantly exchange information to achieve a balanced sound that is far more adapted to the environment than what can be achieved with two instruments working independently. Leonardo Exclusive also features DataLogging to allow hearing care professionals to use real data about a customer's various hearing environments to truly customize the hearing instrument for that customer. Leonardo still features multiple memories, adaptive directional microphones, 4D noise cancellation, and its patented push/scroll memory/volume wheel—just like the scroll button on a mouse for a familiar look and feel. (866) 449-9757; www.hansatonusa.com
---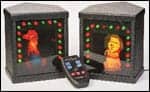 Wireless VRA/COR System
Pehratek Products, Chaska, Minn, features the XM-1000 Wireless Reinforcer VRA/COR system, a versatile and creative pediatric testing system. This unique visual reinforcer testing system offers multiple stimulus options to attract and maintain a child's attention throughout the testing period—all via a wireless handheld remote control. The XM-1000 can be operated inside and outside the booth to aid in the testing style. Complete control over the animation/motion, figure lighting, and light-bar lighting patterns can all be quickly adjusted from the wireless handheld remote control up to 50 feet away. The XM-1000 VRA/COR system comes complete with two Reinforcer plexiglass boxes (triangular-shaped to fit into the corners of the sound room above the sound field speakers), low-voltage power pack, and handheld wireless remote control. Optional centering box, mounting brackets, or CENTER-FOCUS hidden camera built in the centering box for monitoring of the child's attention outside the booth. (866) 470-3532; www.pehratek.com
---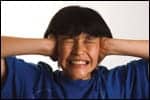 Instant Hearing Protection
Warner Tech-care Products, Minneapolis, introduces its new Ear-guard Instant Hearing Protection, which protects hearing while working or playing in loud environments. Ear-guard is ideal for factory workers, hunters, law-enforcement officers, motorcyclists, musicians, or homeowners wanting to protect their hearing while mowing or using other loud equipment. Gun-dispensed Ear-guard silicone is speedy, sanitary, and durable. No hand mixing is needed. This custom hearing protection can be modified, vented, and lacquer-coated all in less than an hour. Ear-guard is highly thixotropic and easy flowing, and has a 40-shore value. Ear-guard products are sold in a convenient starter kit with seven colors. The new Warner Tech-care catalog is now available. (800) 328-4757; www.warnertechcare.com
---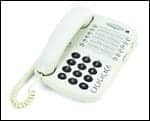 Amplified Phone
ClearSounds Communications Inc, Burr Ridge, Ill, offers the CSC40 Amplified Phone, with 40 dB amplification, UltraClear™ sound shaping tone control, extrabright strobe light ring flasher, 85+ dB ringer, and outgoing speech amplification. Available in off-white and charcoal. (800) 965-9043; www.clearsounds.com
---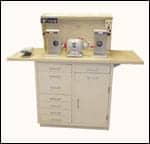 Audio Repair Workstation
Kingwood Industrial Products Inc, Hackettstown, NJ, has introduced its redesigned Audio Repair Workstation with a new lower price. The unit offers everything the technician needs to build, repair, and modify aids. The workstation includes the workbench, grinder, splash hoods, dust collectors, vacuum pump with desiccator, and UV curing system. All items store neatly in the powder-coated workbench with plenty of storage left over for the technician's tools. Fluorescent lights keep the work area well illuminated and the bench top is stain resistant for easy cleanup. The entire workstation is powered through an easy-to-use control module designed to keep the unit as functional as possible. (908) 852-8655; www.kingwoodindustrial.com
---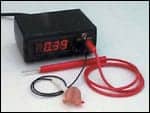 Battery Drain, Voltage Meter
Lightning Enterprises, Limington, Me, has released the BDM-2 battery drain and voltage meter. BDM-2 supplies working voltage to a hearing aid, while accurately measuring and displaying battery drain. BDM-2 also can measure DC voltage with a supplied voltage probe, and connects to the hearing aid battery compartment using a standard battery probe. BDM-2 can be used for testing, quality assurance, trouble-shooting, or any situation where hearing aid battery drain or measured voltage needs to be displayed. Available in 120 V/60 and 230 V/50 versions. (877) 546-1797; www.lightningenterprises.com
---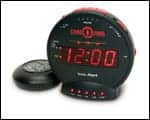 Superloud Alarm Clock
Westone Laboratories, Colorado Springs, Colo, offers the new Sonic Bomb alarm clock from Sonic Alert. Designed to wake up even the deepest sleepers, the Sonic Bomb features an extraloud 113 dB audio alarm with adjustable tone and volume control, pulsating flashing alert lights, and a powerful 12-volt bed shaker. It also offers battery backup to maintain time and alarm settings in the event of power failure. For overseas use, an optional 220-volt transformer is available. Each unit comes with a 1-year manufacturer's warranty. (800) 582-4771; www.westone.com
---
Hearing Aid Dispensing Book
AudioCare Inc, San Diego, offers The Book on Dispensing Hearing Aids by Roy Bain. According to a review by TV and radio personality Art Linkletter, Bain is "a man with inspiration, a master at provocation without anger, and a good friend whose word you can trust—two thumbs up for The Book on Dispensing Hearing Aids! The elderly of our population who suffer from a loss of hearing need professionals to persuade them to accept available help. This book is a well-written, powerful presentation, spelling out exactly how to accomplish that task. Astonishingly rich in philosophy, this book should be studied by all who enter the hearing aid business." To find out how to get a copy, contact Ron Bain. (800) 974-4100; www.audiocareinc.com
---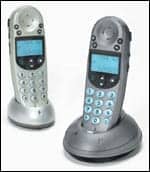 Amplified Expandable Cordless Phone
ClearSounds Communications Inc, Burr Ridge, Ill, announces the newest addition to its signature line of assistive listening products, the A50 Amplified Expandable Cordless Phone with caller ID. It is one of the only proprietary amplified cordless phones with expandable handset options on the market. The A50 offers a comprehensive feature package, including vibrating handset ringer, UltraClear™ sound shaping tone control, amplification adjustable up to 50 dB, bright strobe ring signaler, and large caller ID display. (800) 965-9043; www.clearsounds.com.
---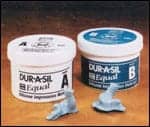 Silicone Impression Materials
Insta-Mold Products Inc, Oaks, Pa, offers Dur-A-Sil Equal silicone impression materials, formulated with deep-ear impression-taking procedures in mind. With a durometer hardness of 20-22 Shore A, the impression materials are designed to be easier to remove from the bony portion of the ear canal with less irritation to the ear. The material also has a low viscosity, creating less pressure and less distortion of the ear canal for more accurate impressions with no sag or shrinkage. The product is available in economy-size kits, premeasured "mini-paks," and soon will be available in a cartridge system. (800) 523-4081; www.instamold.com
---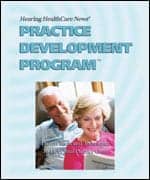 Publishing Anniversary
With the release of its summer issue, Hearing HealthCare News®, White Plains, NY, celebrated its 20th year of providing customized patient newsletters and other practice development services to audiologists throughout the United States and Canada. The publication was launched in 1986 by audiologist Dennis Hampton, PhD, who serves as editor. Hearing HealthCare News also publishes Audiology HealthCare News®, a customized newsletter for audiologists to send to physicians and other health care providers. (800) 342-1643; www.hearinghealthnews.com
---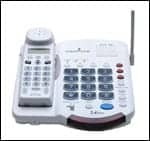 2.4 GHz with Power Speakerphone
ADCO Hearing Products Inc, Englewood, Colo, offers the CLS45i, an amplified telephone specifically designed to ensure ease of communication for those affected by hearing loss. The Ameriphone CLS45i by Clarity® is a portable telephone that makes phone conversations not only louder, but also clearer and easier to understand. Able to amplify incoming sounds up to 40 dB, the CLS45i also offers telephone users enhanced clarity, reduced interference, and increased range of movement through its use of 2.4 GHz technology. It features several modifications specifically for the hearing impaired, including amplified speakerphone in the base and handset, adjustable ringer volume, bright visual ringer in the base and handset to alert users to incoming calls, a large lighted dial pad, caller ID, and hearing aid compatibility. (800) 726-0851; (303) 794-3928; www.adcopro.net
---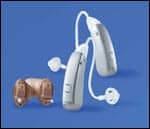 Hearing Instrument Family
Siemens Hearing Instruments, Piscataway, NJ, offers the CENTRA family of hearing instruments, designed using wearer-focused engineering. Breakthrough technologies available with all CENTRA instruments include SoundSmoothing™, DataLearning™, and e2e wireless™. CENTRA's flexibility provides fitting ease and consumer usability. The CENTRA family has a full range of custom and BTE models, including power instruments and open ear BTEs. (800) 766-4500; www.usa.siemens.com/hearing
---

Software Upgrade
Audioscan, Dorchester, Ontario, Canada, has released software 2.8 for the Verifit and the RM500SL. Audioscan's new Sensory Loss Simulator is the first cochlear hearing loss simulator available in a real-ear/hearing aid analyzer. Based on the latest research, DSL® 5 now provides multiple level speech targets for adults and children, and accepts ABR and bone conduction thresholds. This new version of DSL in Speechmap® extends the benefits of the best science to the full range of hearing instrument fittings. The new open-fit protocol takes care of the technical details, making it easy to accurately determine the audibility benefit of open fittings. No special equipment or couplers are required. These software updates are offered to Verifit and SL customers at no charge. Software 2.8 on CD is automatically shipped to all owners of Audioscan Verifit and RM500SL. It also may be downloaded from Audioscan's Web site. (800) 265-2093; www.audioscan.com
---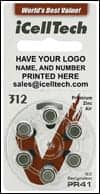 Personalized Batteries
iCellTech, Seoul, Korea, offers a private label service direct from the manufacturer. The company guarantees to ship the private label batteries within 3 working days of the order. Free delivery via door-to-door courier is available. 011-2-3665-6962; Fax: 011-82-2-6735-6965; [email protected] ; www.icelltech.com
---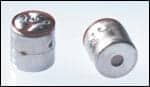 Microphone Line
Knowles Electronics, Itasca, Ill, introduces its new Coach Class line of microphones, which offer improved RFI protection without sacrificing output performance. The need for an external ground wire has been eliminated. Knowles' EM, TM, FG, and TO microphones are available with Coach Class technology. (630) 250-5100; www.knowles.com
---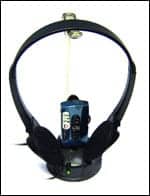 Personal Listening System
Hal-Hen Company Inc, Garden City Park, NY, presents the Comfort Duett™ Personal Listening System, providing an alternative for the hard of hearing who are not ready for hearing aids, and enhanced hearing for hearing aid users. Offering a maximum gain of 60 dB, the Comfort Duett provides crisp and clear distortion-free digital audio. Complementing its big sound is the Duett's small size, which allows placement almost anywhere using the convenient clip. Sleek and easy to use, the Duett also features a unique, built-in T coil for direct pickup when used in loop-equipped buildings or environments. Fully flexible, the Duett can be used with headset, earbuds, or induction loop and operates for 14 hours on a 14-hour charge. Duett accessories provide easy linking to a TV, telephone, or other sound system to round out this fully functional system. (800) 242-5436; www.halhenpro.com
---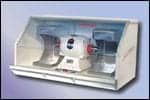 Bench Top Polishing Unit
Kingwood Industrial Products Inc, Hackettstown, NJ, offers a new Multifunction Bench Top Polishing Unit that provides customers with a clean, easy way to do grinding and polishing in the office. The unit is designed as a self-contained workstation with an adjustable shield to protect the technician from flying debris. The dust collectors remove smaller particles from the air, eliminating dust and odor from the work area. The unit comes complete with a grinder and polisher, twin dust collectors with replaceable filters, and two dust hoods with removable trays for easy cleanup. The cabinet is equipped with a shelf armrest for comfortable, sustained operation. This unit will ease grinding and polishing in small laboratories and offices, as well as larger manufacturing plants. (908) 852-8655; www.kingwoodindustrial.com
---

Live Speech Mapping
MedRx Inc, Largo, Fla, has launched the first product in its new line of supercompact PC/USB-based instrumentation. The AVANT REM Speech™ system is a live speech mapping system, as well as an effective and valuable patient-centered tool for fitting and validating the performance of any hearing instrument. The system measures 4 x 4 x 1 inches and weighs about 1 pound. AVANT REM Speech uses sound processing and sound generating technology to create a true live speech mapping/real ear measurement system. Embedded in the AVANT REM Speech software is the MedRx Hearing Loss Simulator, a demonstration tool for third parties, and a hearing instrument simulator. Lighted visual queues alert the professional as to which ear is being tested. A simple USB connection to the computer is all that is required to run the system—no external power source is required. This system is NOAH™ 3 compatible. (888) 392-1234; www.medrx-usa.com
---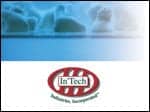 Hearing Aid Services
In'Tech Industries Inc, Ramsey, Minn, a supplier of miniature plastic hearing aid components, offers the VTM™ product line. Services include providing high-quality, highly accurate, digitally created ear shell services and rapid manufacturing to hearing instrument manufacturers. Proven technology includes precision scanning, electronic detailing, and stereo-lithography services while offering multiple surface finishes and color options that can improve your customer satisfaction ratings. (763) 576-8100; www.intech-ind.com
---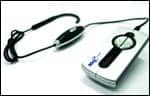 Cell Phone Headset
HARC® Mercantile Ltd, Portage, Mich, introduces the NoiZfree Beetle H-1, a Bluetooth® headset for cell phones that works with hearing aids and cochlear implants via the telecoil. The Beetle has a Bluetooth receiver connected to an induction earhook, which delivers speech directly to the telecoils. This design virtually eliminates the buzzing or interference often experienced by hearing instrument users when trying to use the telephone. Simply switch the hearing instrument to T or MT to activate the telecoil and place the earhook behind the ear. Supports headset and hands-free Bluetooth profiles. Talk time averages up to 6 hours. Uses a rechargeable battery. (800) 445-9968; www.harc.com
---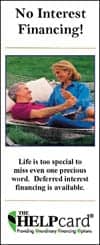 Patient Financing Brochure
The HELPcard, Springdale, Ark, introduces a new patient brochure to help clients see the benefits of financing with no-interest or low-interest payments. The brochure reinforces how attainable it is to hear well when easy-to-budget payments are available As always, The HELPcard has no enrollment fee, instant approvals, and an account manager trained to answer all financing questions. (800) 945-4357, ext 316; www.helpcard.com
---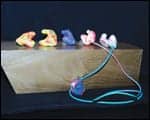 Medical-Grade Silicone Swim Plugs
Perfect Seal Laboratories, Wichita, Kan, offers Aqua-Tite swim plugs made from medical-grade silicone. They are hypoallergenic and can be tinted to almost any color, or swirled up to three colors. Each plug comes with embedded handles, which are designed to make them easier to insert and remove. A connecting cord also can be ordered. (800) 311-9810; www.perfect-seal.com
---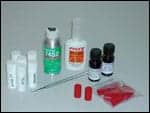 Convenient Hearing Aid Repair
Precision Laboratories, Altamonte Springs, Fla, offers a kit to repair or modify hearing aids that are made of acrylic. Use the appropriate color of polymer along with the adhesive to make a "liquid plastic" to repair and modify hearing aids. (800) 327-4792; www.precisionweb.com
---

Custom Open Fit Instruments
United Hearing Systems, Central Village, Conn, offers a complete line of custom ITEs and micro BTEs with custom open fit earmold. The Nuance Digital with feedback suppression provides open fittings for up to 50 dB loss. (800) 835-2001; www.unitedhearing.com
---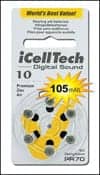 High-Capacity Batteries
iCellTech Corp, Seoul, Korea, offers its new innovation, the 10DS with 105 mAh capacity. Stainless steel housing guarantees that the bigger-capacity batteries will remain rust free in all weather conditions. Its technology provides extra running time. 011-2-3665-6962; Fax: 011-82-2-6735-6965; [email protected]; www.icelltech.com
---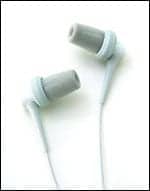 Noise Reduction Earphones
Hearing Components, Oakdale, Minn, provides NR-1 Earphones, which combine state-of-the-art electronics and miniaturization with the convenience of Hearing Components' patented Comply™ Platinum Canal Tips. The patented NR-1 Earphones are based on the same technology used by US Army helicopter crews. When utilized in a noisy environment, the NR-1 Earphones deliver to personal audio device users greater noise reduction, sound, and in-the-ear comfort. (800) 872-8986 or (651) 739-9427; www.hearingcomponents.com
---