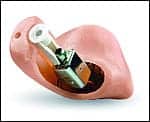 C-Guard Wax Protection System
Rexton, Plymouth, Minn, has released C-Guard, its latest advancement in wax protection, available on all Calibra premier digital custom instruments. C-Guard effectively seals the receiver with a membrane barrier that protects from cerumen and moisture. This low-maintenance technology works without affecting the hearing instrument response curve. It is available on all custom instrument styles, from CIC to full shell, and is fit during initial production. A replacement kit with removal/replacement tool and additional guards is available for customer use. For best results, C-Guard should be changed every 3 months. A specially designed tool is supplied for both removing and inserting the guard. (800) 876-1141; www.rexton-online.com
---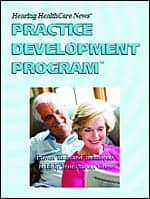 20-Year Publishing Anniversary
With the release of its summer issue, Hearing HealthCare News®, White Plains, NY, celebrated its 20th year of providing customized patient newsletters and other practice development services to audiologists throughout the United States and Canada. The publication was launched in 1986 by audiologist Dennis Hampton, PhD, who serves as editor. Hearing HealthCare News also publishes Audiology HealthCare News®, a customized newsletter for audiologists to send to physicians and other health care providers. For more information, please contact Keith Hampton, (800) 342-1643, or go to www.hearinghealthnews.com
---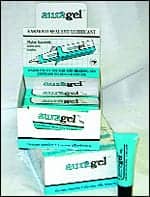 Versatile Product
Oaktree Products Inc, St Louis, offers AuraGel, a versatile product that can be used as both a sealant and a lubricant. AuraGel helps ease insertion of the earmold and hearing instruments, and helps form an acoustic seal between the hearing instrument and the ear canal. (800) 347-1960; www.oaktreeproducts.com
---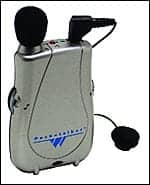 New Personal Listening Device
Williams Sound Corp, Eden Prairie, Minn, offers the Pocketalker Ultra, a robust personal amplifier that helps improve hearing and speech understanding for one-on-one conversations, small group activities, television, stereo listening, and more. It features a powerful integrated amplifier (130 dB maximum output) with a sensitive plug-in microphone that can be placed close to the desired sound source to greatly reduce background noise and other distractions. With fingertip adjustable tone and volume controls, the listener can quickly and easily adjust their hearing needs on the fly to suit any environment, noisy or quiet. (800) 843-3544 or www.williamssound.com
---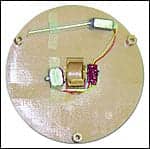 Programmable Faceplate Kit
Lisound Hearing Aid Co Ltd, Fuzhou, China, features the Explorer 19, a flexible, digital, and programmable faceplate kit for those who are interested in making their own digital hearing instruments. Its user-friendly software provides the capability of fitting multiple hearing loss configurations. The Explorer 19 coms in 13A, 312, and 10A faceplates. 011-86-591-83519006; [email protected] www.lisound.org
---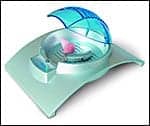 Hearing Aid Dryer
Moisture and ear wax play a large part in hearing aid malfunctions and returns. That is why Hansaton Hearing Systems, Tampa, Fla, has developed its new, improved electronic Drybox. Simply place the hearing instruments into the Drybox, and intelligent timer electronics regulate the drying process automatically. Hearing instruments are dried comletely in under 2 hours, and the unit switches off automatically. (866) 449-9757; [email protected] www.hansatonusa.com
---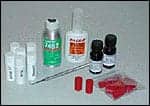 Convenient Hearing Aid Repair
Precision Laboratories, Alta­monte Springs, Fla, offers a kit to repair or modify hearing aids that are made of acrylic. Use the appropriate color of polymer along with the adhesive to make a "liquid plastic" to repair and modify hearing aids. (800) 327-4792; www.precisionweb.com
---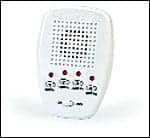 Hearing Screening Device
Westone Laboratories Inc, Colorado Springs, Colo, offers the H3SD hearing screening device, a fully calibrated, four-frequency, pulse tone generator, ideal for preliminary testing. The H3SD also doubles as a powerful marketing tool. Used in a physician marketing program, it can dramatically increase referrals. It is also perfect for giveaways at seminars, at senior golf tournaments, for customer appreciation, or even as a mass mailing to a local retirement community. If just one screener results in a new patient, the program pays for itself. Free customization on the screeners is available for orders of 25 units or more. (800) 525-5071; www.westone.com
---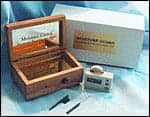 Compact Maintenance Kit
S & S Laser, New Port Richey, Fla, offers a compact version of its hearing aid maintenance kit. The kit includes Moisture Guard™, a 12-volt DC transformer, a battery tester, a combination tool (brush, waxpick, and magnet), and an SPV vent cleaning tool. (800) 934-6815.
---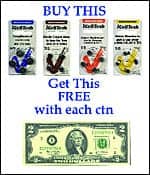 Limited Battery Promotion
For a limited time, Hocks Hearing Healthcare Products, Portland, Ore, will give a $2 bill with each purchase of a carton of iCellTech hearing aid batteries purchasers The giveaway is Hocks' way of thanking its customers for their patronage. (800) 654-6257; www.hocksproducts.com
---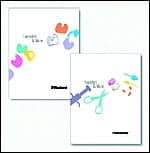 New Catalogs
Westone Laboratories Inc, Colorado Springs, Colo, presents entirely new catalogs for 2006, with a fresh look and expanded presentation of all the information every dispenser needs. The 2006 catalog is broken into two volumes: Earmolds & More, and Supplies & More. Earmolds & More includes not only information on the complete line of Westone earmolds, but fitting tips, retubing instructions, and more. Supplies & More provides a thoroughly up-to-date and complete listing from impression materials to ALDs and everything in between. Each volume is fully illustrated and includes concise and informative descriptions. (800) 582-4771; www.westone.com
---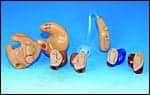 Digital Hearing Instrument Line
Spectrum Hearing Systems, Cornelius, NC, offers the Vertex® line of high-performance, feature-rich digital custom and BTE hearing instruments. Vertex provides high-fidelity audio processing with wide bandwidth, full dynamic range, and long battery life. Vertex is available in 2-, 4-, and 12-band configurations, and is program­med using Spectrum's easy to use fitting software. Vertex may be further personalized with such options as external volume controls, multi-memory buttons, manual or automatic telecoils, directional microphones, and indicator tones. (866) 275-2098; www.spectrumhearing.com
---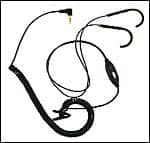 Telecoil Silhouettes
Durable for hard and intense use, and water resistant to sweat and rain, NoiZfree, by Harris Communications, Eden Prairie, Minn, is a lightweight silhouette for telecoil (t-coil) hearing aid users. Use with cell phones, intercoms, and audio sources (including mp3 players, CD players, and hi-fi) for crystal-clear sound. NoiZfree is available in single and dual models with either a 2.5 mm or 3.5 mm plug. Contact Bill Williams for dealership opportunities. (800) 582-8569; www.harriscomm.com
---

Next Generation Noise Reduction
Audina® Hearing Instru­ments Inc, Longwood, Fla, introduces the ACCURIO™ with adaptive feedback cancellation 2.0. This next generation adaptive feedback canceller achieves 14 dB of added stable gain through accurate modeling of the feedback path. The unit offers 128-band adaptive noise reduction 3.0, which provides a precise next-generation noise reduction strategy. The algorithm offers improved performance without any perceived drop in speech levels.

Additional features include 16 kHz bandwidth and faster fitting times, using new efficient software architecture to create faster programming speeds (two to three times faster than previous products) without compromising system flexibility. ACCURIO also offers 20-bit digital audio processing for reduced distortion and lower noise. (800) 223-7700; www.audina.net.
---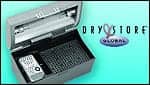 Germ-Killing Conditioning System
Ear Technology Corporation, Johnson City, Tenn, offers Dry & Store's patented conditioning system, which is reported to kill 99.9% of the germs most likely to cause itching and irritation of the external ear canal. In addition, this appliance for hearing instrument care is unique in offering this sanitizing benefit. (800) 327-8547; www.dryandstore.com/a/UV.
---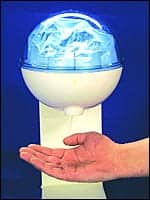 Hand Sanitizer
Warner Tech-care Products Inc, Minneapolis, introduces the new germ control, touchless sanitation system with Germstar Hand Sanitizer. Germstar kills 99.9% of disease-causing germs instantly, using this convenient and automatic dispensing machine. The active ingredient in Germstar is a hospital grade 70% isopropyl alcohol. The solution is dispensed in a 1-milliliter dose automatically when your hand is placed under the electronic dispensing activator. Hands never touch the dispenser. The solution goes through a three-stage process within 15 seconds. There is an immediate alcohol smell to the solution when the germ-killing phase begins. Second, the skin has a soft, healthy feel as the emollient replaces lost moisture, preventing the drying effect associated with most alcohol washes. Last, a mint fragrance emerges on the skin. This assisted dispensing machine is easily refilled and comes with brackets for an easy setup. Other infection control products are available. (800) 328-4757; www.warnertechcare.com
---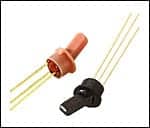 Toggle Switch
Deltek, the Electromechanical Controls division of Knowles, Itasca, Ill, announces the release of Model 2100, a two-position electromechanical toggle switch. The 2100 is designed for hearing aids, or other space-critical applications where high durability is a must. With the addition of the 2100, the company brings the number of switch families offered by Deltek to more than 10, and the number of active SKUs to more than 100. Whether a switch requirement is a slide, rotary, push-button, or toggle application, as your design partner, Deltek will give you the functional characteristics you need, such as tactile feel or moisture resistance, in the smallest possible package size. The standard part is available for immediate sampling. Other versions with alternate handle geometry, different colors, or different lead lengths can also be made, on a custom-order basis. (630) 250-5100; www.deltekelectronics.com
---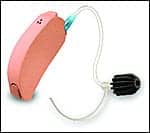 Open Ear BTE Device
Micro-Tech Hearing Instruments, Eden Prairie, Minn, presents the Seneca Plus Open Ear BTE, which provides power appropriate for a broader range of fittings, without sacrificing style. Seneca Plus offers clean lines, compact size, tubing from the earbud that is nearly invisible, and a range of colors. It can be fit with either a soft or exact-fit earmold, and features a four-channel, 10-band digital processor and improved dynamic noise reduction. Adaptive feedback cancellation expands the range of open ear fittings, while full-time directionality (DiRx) enables patients to focus on important details. Gain has been increased (40 dB peak gain) to provide clinicians the freedom to fit a broader range of patients. A re-engineered earbud uses a softer material for a more comfortable fit and better retention. New tubing is available in more sizes and lengths, including a choice for patients with recessed ear canal openings. An ergonomically designed finger tab and case design makes it easier to change the battery, while a microphone hood helps eliminate wind noise. (800) 745-4327; www.hearing-aid.com
---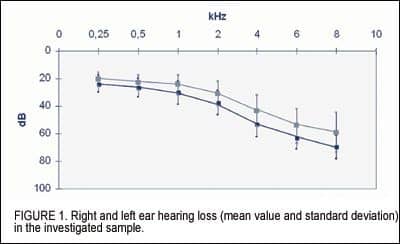 Physician Marketing Video
A video about a physician newsletter publishing service is being offered by the publishers of Hearing HealthCare News®, White Plains, NY. The 9-minute presentation, available on CD or VHS, describes how a physician newsletter can benefit an audiology practice. (800) 342-1643; www.hearinghealthnews.com
---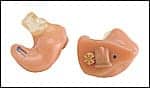 Hearing Protection
Perfect Seal Lab­oratories, Wichita, Kan, offers many styles of hearing protection. No matter what your client's needs, Perfect Seal can acomodate them. From the electronic series (shown) to solid plugs, Perfect Seal can provide solutions for many specific industrial applications. (800) 311-9810.
---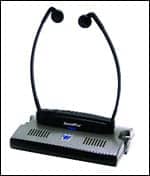 TV Infrared Listening System
Williams Sound Corp, Eden Prairie, Minn, introduces the SoundPlus™ TV Infrared Listening System, model WIR 238, to worldwide markets. The SoundPlus TV system allows a person to listen to their favorite television or music program discreetly at the volume of their comort level. With hi-fi, stereo operation, the SoundPlus TV system features a stylish under-the-chin receiver with angled acoustic earphones. The system helps to minimize background noise, which improves the listening experience for all. (800) 843-3544; www.williamssound.com
---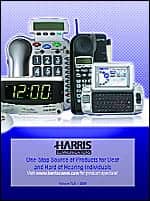 Product Catalog
Harris Communications, Eden Prairie, Minn, a distributor of products for deaf and hard-of-hearing people, presents its 2006 product catalog. The 192-page catalog contains a wide selection of assistive products. New products include amplified phones from Clarity and ClearSounds. For a free catalog, contact the company (800) 825-6758; www.harriscomm.com
---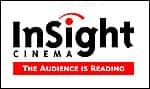 Expanded Open-Caption Service
InSight Cinema, Santa Monica, Calif, is the primary resource to access information and locate captioned screening engagements in local areas. It has recently expanded services to include all captioned screenings throughout the United States. Now hearing-impaired patients do not have to miss out on the experience of enjoying a film on the big screen. (310) 452-8700; www.insightcinema.org
---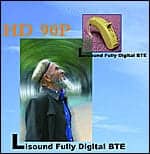 High Performance Digital BTE
Lisound Hearing Aid Co Ltd, Fuzhou, China, offers the HD90P high performance digital BTE. Among its many features, the HD90P incorporates directional microphone, adaptive feedback management, and adaptive noise reduction. 011-86-591-83519006; [email protected] www.lisound.org
---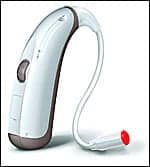 In-the-Ear Receiver Technology
With cutting edge, receiver-in-the-ear technology, Leonardo Natural, by Hansaton Hearing Systems, Tampa, Fla, brings the comfort of an open-ear fitting to patients with a wider range of hearing loss. Using the same housing design that won Leonardo the 2005 reddot award, Leonardo Natural has added multiple memories, adaptive directional microphones, 4D noise cancellation, and its patented push/scroll memory/volume wheel. (866) 449-9757; [email protected] www.hansatonusa.com
---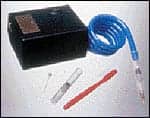 Consumer Vacuum
jodi-vac LLC, Portland, Ore, offers jodi®, the first hearing aid vacuum for consumers. The 12-volt DC portable unit weighs less than 2 pounds, and is 3 x 4 inches in size. A filtered syringe assembly is replaceable, enabling ease of maintenance. Also, the syringe has a flow indicator built in, showing when the needle is plugged with debris. A toothbrush is included to clear debris blockages from the needle. A reamer is also included to keep in the needle between uses. The unit is effective with all hearing aids. (866) 856-5634; www.jodivac.com
---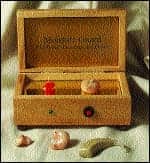 Hearing Aid Dryer
S & S Laser Productions, New Port Richey, Fla, offers the Moisture Guard Electronic Hearing Aid Dryer. The Moisture Guard provides users with a way to properly maintain their hearing aids. It is safe, easy to use, and portable. The unit is made of cherry wood and carries a money-back guarantee. (800) 934-6815.
---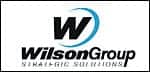 Practice Builder
The Wilson Group, Ft Worth, Tex, a practice building group for the medical specialties, offers weekly 30-minute in-office telephone seminars by conference call. Independent research conducted by Wilson Group mystery shoppers discovered that most receptionists fail to know how to convert a phone call into an appointment. The Wilson approach is to turn inquiries into appointments by training a company's already efficient reception staff. (800) 346-6279, ext 11; www.jameswwilson.com
---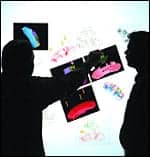 Extensive Product Line
Oaktree Products Inc, St Louis, conveniently offers busy clinicians an extensive line of Audiologist's Choice® products. Audiologist's Choice provides clinicians with a trusted brand of products found exclusively in the hearing instrument dispensing environment including Audiologist's Choice EarWax Removal Drops and Systems, earmold and ITE disinfectant spray, ultrasonic disinfectant, anti-itch cream, telephone comfort ear pads, hearing aid dehumidifiers (fish and ducks), hearing aid batteries, and AudioWipes® disinfectant towelettes. (800) 347-1960; (866) 333-6158, www.oaktreeproducts.com
---

Open Fitting, Over-the-Ear Instrument
Audina® Hearing Instru­ments Inc, Longwood, Fla, announces the release of the new SPARO™ digital open fitting, over-the-ear hearing instrument offering a next generation hearing system. The SPARO delivers a personalized fit and excellent wearing comfort for any patient. The sleek, smooth, feather-light design provides advanced technology and no occlusion. Features include the ability to process 2.56 million calculations per second—a high level of performance at one of the lowest battery consumption levels in the industry; 4-channel, 12-band gain adjustment for precise target matching; programmable multi-microphone directional processing; intuitive feedback reduction that automatically reduces feedback without reducing gain; 10 bands of layered noise reduction; and adjustable threshold levels in each channel. The patent-pending design addresses the needs of individuals who have a wide range of hearing loss, especially high-frequency loss. The addition of the SPARO to Audina's family of products offers another open fitting alternative along with the ARC™ digital custom hearing instrument. (407) 331-0077; www.audina.net.
---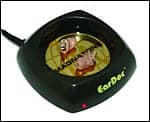 Hearing Aid Dryer
Magnatone, Casselberry, Fla, introduces EarDoc, one of the safest hearing aid dryers available. EarDoc does not require consumables, such as desiccant beads or drying stones. Instead, it uses self-regulating heating technology that efficiently extracts moisture while protecting instrument tubing and batteries. (800) 789-6543; www.magnatone.com
---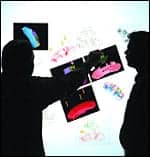 Engineering Expertise
At In'Tech In­dust­ries Inc, Ramsey, Minn, en­gineering experts strive to produce a product that mat­ches its customers' design criteria. Whe­ther producing a complete design based on generic sketches or integrating an existing design into a final product, combining the company's services with its customers' creativity is the key. (763) 576-8100; www.intech-ind.com
---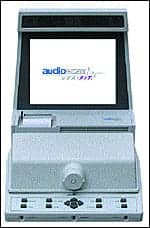 Upgraded Hearing Instrument Verification System Software
Audioscan, Dorchester, Ontario, the manufacturer of the Verifit® hearing instrument verification system, announces the release of software version 2.4. New features include a fitting system for CROS instruments using insertion gain or Speechmap—when CROS is selected, the Verifit automatically uses the reference microphone on the nontest ear; a real-ear occlusion effect test; ANSI S3.22—2003 and ANSI S3.22—1996; new, r.orgnized, and updated help files; cursor readout on most graphs; support for shared and networked printers; manual control that shows SPL, gain, and distortion as bar graphs and values; and last-used fitting method, transducer type, stimulus type, and level that may be saved when power is turned off. Tests can be run in Speechmap with no need to enter an audiogram first. (800) 265-2093; www.audioscan.com
---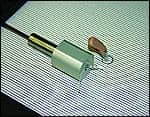 Open-Fit Coupler
Frye Electronics Inc, Tigard, Ore, has released a new open-fit coupler for a more realistic test of the popular open ear fitted hearing instruments. The coupler has internal dimensions and resonance characteristics similar to those of a real ear so that the hearing instrument is easily inserted and tested. It is designed to work with the coupler mode of all FONIX analyzers. (800) 547-8209; www.frye.com
---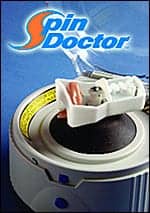 Hearing Aid Cleaner
General Hearing, Harahan, La, introduces the SpinDoctor, a new method for cleaning earwax and other debris from hearing instruments. SpinDoctor is a laboratory-quality centrifugal accelerator specifically designed to acomodate hearing instruments of all sizes. It quickly whirls away dry and liquid wax, even from inside the receiver, that an area vacuum cleaner can't reach. (800) 824-3021; www.generalhearing.com
---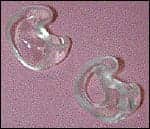 Silicone Earmolds
Mid-States Laboratories, Wichita, Kan, now offers Crystal Clear, the newest in its silicone family of earmolds. The material blends cosmetically into the wearer's skin tone for an appealing appearance. The material is strong and durable, as well as soft and pliant. In addition, it offers excellent sealing qualities. (800) 247-3669; www.mid-stateslabs.com
---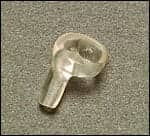 Custom Open Fit Canal Earmold
Earmold Design Inc, Minneapolis, introduces new Open Fit Canal earmolds for the latest open fit BTE technology. This new earmold will fit snugly into your patient's ear. The Open Fit can be made of hard or soft material. Simply send in the impression and special tubing with your order. (800) 334-6466; www.800ediminn.com
---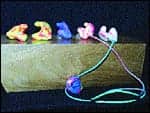 Medical-Grade Silicone Swim Plugs
Perfect Seal Laboratories, Wichita, Kan, offers Aqua-Tite swim plugs made from medical-grade silicone. They are hypoallergenic and can be tinted to almost any color, or swirled up to three colors for the same price. Each plug comes with embedded handles, which are designed to make them easier to insert and remove. A connecting cord can also be ordered. (800) 311-9810.
---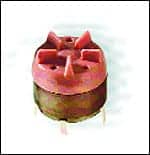 Digital Volume Control
Deltek, the Electromechanical Controls division of Knowles, Itasca, Ill, announces the launch of the model 7720 Digital Volume Control for the hearing health market. Digital volume controls emit a pulse train when turned rather than a traditional analog voltage, allowing them to feed a direct digital control signal to the hearing aid. The 7720 model has a 4 mm diameter and leaded package. Other SMT package and reduced 2.5 mm diameter versions will follow. The entire family of digital volume controls is designed around an extremely robust precious metal contact mechanism to provide consistent electrical performance over thousands of rotational cycles by the hearing aid wearer. Deltek manufactures ultraminiature controls for hearing aids and other small devices. See our Web site to view our full line of volume controls, trimmers, switches, telecoils, and hearing aid programming accessories. (630) 250-5100; www.deltekelectronics.com
---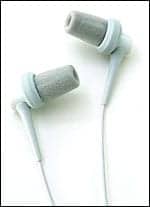 Noise Reduction Earphones
Hearing components, Oakdale, Minn, introduces its NR-1 Earphones, which combine state-of-the-art electronics and miniaturization with the convenience of Hearing components' patented comly™ Platinum Canal Tips. The patented NR-1 Earphones are based on the same technology currently used by US Army helicopter crews. When used in a noisy environment, the NR-1 Earphones deliver to iPod users, MP3 player users, or other personal audio device users greater noise reduction, sound, and in-the-ear comfort. The NR-1 presents the opportunity to offer a new product to your patients and their families. (800) 872-8986 or (651) 739-9427; www.hearing.components.com
---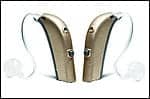 New Hearing Aid Line
Oticon Inc, Somerset, NJ, introduces Oticon Safran, a new line of advanced hearing aids that bridge the gap between Oticon's Syncro and Tego Pro. Safran hearing instruments feature artificial intelligence (AI) and the latest directional, noise management, and compression technologies to deliver richer, more-nuanced speech and sounds in any situation. With the introduction of Safran, Oticon now offers a wide range of AI instruments from which users can choose. In addition to the fully automatic tri-mode adaptive directionality, noise management, and the proprietary voice-aligned compression strategy, the new product line features open fitting with the Corda ultrathin tube solution. Safran is available in a selection of new "chroma" stylish colors. Straightforward and easy to wear, Safran instruments are suitable for most users of all ages. They are also among the first hearing aids on the market to implement the new DSL v5.0—the latest pediatric rationale. (800) 526-3921; www.oticonusa.com
---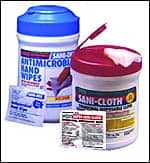 Infection Control
Hocks Hearing Healthcare Products, Portland, Ore, carries infection control products, Sani-Cloth germicidal cloths and Sani-Dex Antimicrobial Hand Wipes. Sani-Cloth meets safety and sanitation compliance, offering 160 disposable cloths per container. The instrument cleanup cloth kills influenza A2/HK, herpes simplex II, and HIV (on pre-cleaned surfaces) within 30 seconds. Sani-Dex Antimicrobial Hand Wipes complies with OSHA regulation for occupational exposure to blood born pathogens. Each container includes 135 wipes. (800) 654-6257; www.hocksproducts.com
---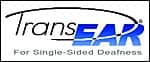 Single-Sided Deafness Solution
Ear Technology Corp­oration, Johnson City, Tenn, is accepting orders for TransEar, the first bone conduction hearing instrument to overcome single-sided deafness—without surgery, without bulky headbands, and without occluding the good ear. TransEar looks like a conventional BTE hearing aid, but instead of simply amplifying sound, it relies on bone conduction to transmit sound to the better ear. (888) 382-9327; www.transear.com
---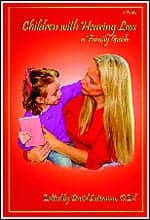 Hearing Handbook For Families
Westone Laboratories Inc, Colorado Springs, Colo, presents Children with Hearing Loss, A Family Guide, edited by David Luterman, DEd. Written for parents, siblings, and extended family members who want a better understanding of the profound emotional impact hearing loss can have on a child, the book covers how it can affect the entire family dynamic, and what to do about it. It also serves as a guide on how to address the most important educational issues and processes through the school years, including legal rights and legislation. The book covers the latest technology available to these children, especially in the classroom, including assistive listening devices, hearing aids, and cochlear implants. It dispels myths associated with wearing amplified devices and explains how families can give these children the proper tools that will empower them for life. (800) 525-5071; www.westone.com
---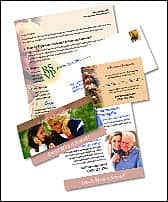 Direct Mail Advertising Results
Action Marketing, San Diego, offers the Life Is A Symphony series of direct mail products complete production services, 2 weeks from order date to delivery. Priced from 39 cents per letter (including postage), this mailer has the potential of producing a high response of well-qualified and highly motivated hearing-impaired clientele. (Action Marketing's estimated national average response: 20 to 30 appointments per 5,000 letters mailed.) (800) 227-0819.
---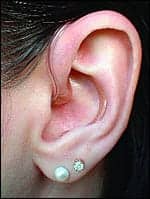 Custom Open Fit Instruments
United Hearing Systems, Central Village, Conn, offers a complete line of custom ITEs and micro BTEs with custom open fit earmold. The Nuance Digital with feedback suppression will provide open fittings up to 50 dB loss. (800) 835-2001; www.unitedhearing.com
---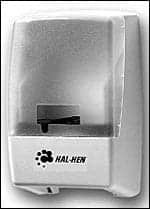 Hand Sanitizer
Hal-Hen company Inc, Garden City Park, NY, features its Instant Hand Sanitizer System (catalog #3625), which can be placed anywhere hand cleaning is required. The automatic, touch-free design delivers a 1 mL, 3 mL, or 5 mL dose of waterless hand cleaner, which has been clinically proven to kill 99.99% of germs in 15 seconds. Conveniently packaged in 1,000 mL disposable pouches. (800) 242-5436; www.halhen.com
---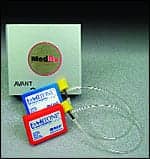 Micro PC-based Audiometer
MedRx Inc, Largo, Fla, introduces the new advanced AVANT A2D two-channel audiometer, the third instrument in the company's new generation of micro PC-based instrumentation. The AVANT A2D two-channel audiometer, recently unveiled at the American Academy of Audiology convention, utilizes innovative sound-processing and sound-generating technology and is only 4x4x1 inches. This powerful audiometer allows fast and accurate air, bone, and speech testing, and offers an intuitive user interface for data collection, patient monitoring, and counseling. Aside from the obvious size and portability advantages, the A2D offers a choice of either the TDH 39 headset or insert phones and comes standard with bone oscillator, patient response switch, talk-back microphone, operator mic/monitor headset, and speaker inputs. The AVANT A2D connects through a simple USB connection to the computer and does not require any external power supply. The audiometer is NOAH™, System 3, and TIMS™ compatible. (888) 392-1234; www.medrx-usa.com
---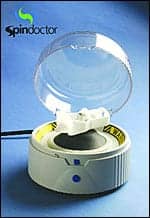 Hearing Aid Cleaner
General Hearing, Harahan, La, introduces the SpinDoctor, a new method for cleaning earwax and other debris from hearing instruments. SpinDoctor is a laboratory-quality centrifugal accelerator specifically designed to acomodate hearing instruments of all sizes. It quickly whirls away dry and liquid wax, even from inside the receiver, that an area vacuum cleaner can't reach. (800) 824-3021; www.generalhearing.com
---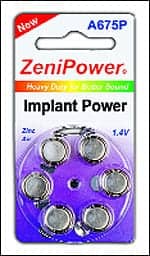 Implant Power Batteries
ZeniPower, Zhuhai, China, is releasing the new generation of Implant Power batteries in 2006, with 30%-plus improvements that can power your cochlear BTE speech processor for 3 to 6 days comparison tests show a longer life than leading brands at 30 mA discharge. The strictly controlled manufacturing process guarantees high reliability and consistency. Free samples are available. (814) 825-8398; www.zenipower.com
---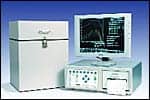 Programming Additions
Frye Electronics, Tigard, Ore, continues to add programming to the FONIX 7000. The newest version, I.42 provides tests of digital delay, phase, and separate input/output displays as well as attack and release measurements. Those with custom software will also be pleased by the increased speed of the operation through RS232. (800) 547-8209; www.frye.com
---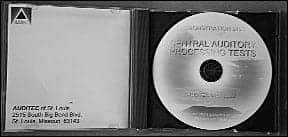 Central Auditory Tests Demo CD
AUDiTEC, St Louis, yielding to the requests of several professors of audiology, announces the introduction of a new comact disc for teachers of students in audiology. It is a demonstration of all of the central auditory tests in AUDiTEC's catalog. The disc contains monaural and dichotic tests of central auditory deficits. Its duration is under 25 minutes. (800) 669-9065; www.auditec.com
---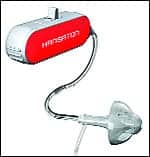 High-Performance Batteries
According to Sy Kessler Sales Inc, Dallas, the official North American Importer for RENATA batteries, independent laboratory tests show Renata's new maratone® batteries are the top-ranked performer in the marathon "battery performance" race. Modern digital aids quit working when battery voltage drops below 1.1 V—which could be considered the finish line. As long as the voltage remains higher than 1.1, even under the most demanding conditions, hearing aids will perform well. In reality, the noise generated simply by inserting the device into the ear can be tough, so can loud environments—these are just a few of the hills and obstacles in the race. Renata's power capabilities continue running strong, long after the other brands quit. Renata maratone is sold only through hearing health care dispensers. (800) 527-0719; www.renata.com
---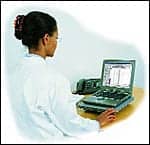 Diagnostic Platform
The Eclipse, offered by Interacoustics, Eden Prairie, Minn, is a diagnostic platform for performing ABR and OAE tests directly from a PC or laptop. Eclipse has been designed as a portable and compact package that can easily connect to a computer via one USB port. With a built-in medical safety transformer and full optical isolation, it will meet all safety requirements. Eclipse hardware and software are compatible with Windows®. Choose from any combination of ABR, advanced ABR, DPOAE, and TEOAE. (800) 947- 6334; www.interacoustics-us.com
---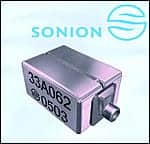 Twin Motor Receiver Series
Sonion, Minnetonka, Minn, designed the new 3300 series receiver to meet the high demand of providing maximum SPL output with premium performance. The balanced twin motor design greatly reduces unwanted mechanical vibration, without sacrificing acoustic bandwidth. The 3300 series receiver offers customers new opportunities for instruments to have increased SPL output and gain, while reducing the annoyance of feedback. (952) 543-8300; www.sonion.com
---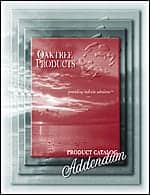 Catalog Addendum
Oaktree Products Inc, St Louis, has released an addendum to its catalog. This 10-page addendum features 60 of the newest products the company has added to its product line since the release of its 2005 catalog. The Catalog Addendum was creating using the same dimensions and layout as the current catalog, so it can be slipped into the current catalog for easy access and easy navigation. (800) 347-1960; [email protected] www.oaktreeproducts.com
---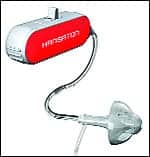 Hearing System Alternative
SOUNDMANAGER, offered by Hansaton Hearing Systems, Tampa, Fla, now provides an alternative to conventional hearing systems. A winner of the 2006 reddot design award for its innovative housing design, SOUNDMANAGER measures barely 1 inch in length. Its cutting-edge adaptive technology adjusts for any situation, and has a toggle volume control that can be utilized or removed—you and your patient decide. (866) 449-9757; [email protected] www.hansatonusa.com
---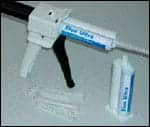 Impression Material
Precision Laboratories, Altamonte Springs, Fla, offers Blue Ultra ear impression silicone cartridges. This thixo­tropic formula has a low viscosity that resists slumping and distributes the material evenly. Pressure-free delivery eliminates distortion from stretching of the ear. Blue Ultra responds to the increasing need for high-quality ear impressions, a perfect fit for today's high-tech hearing aids. (800) 327-4792; www.precisionweb.com
---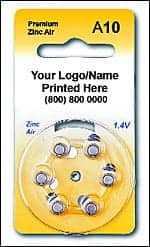 Private Label Batteries
ZeniPower, Zhuhai, China, provides new private label batteries at higher capacity. A10 will be at 100 mAh in the second quarter of 2006, with extralow impedance to ensure longer lasting time for digital hearing aids. The strictly ISO9001-controlled manufacturing process guarantees high reliability and consistency. (800) 295-1556; www.zenipower.com
---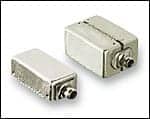 New Receivers
Knowles Elect­ronics, Itasca, Ill, has developed two new receivers, the Thin EC (TEC) and Dual Thin EC (DTEC). The TEC is a single receiver with a long, narrow aspect and output, comparable to and somewhat higher than the ED family. The DTEC is a conjoined pair of TEC receivers sharing a single acoustic port, and is the same dimensions as the popular EF family of receivers. (630) 250-5100 or [email protected] www.knowles.com
---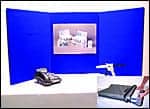 Display Unit
Warner Tech-care Products, Minneapolis, offers its Go Wherever Display Unit. This lightweight (less than 7 pounds) portable display unit is the perfect answer for exhibiting at mall shows and health fairs, and can be adapted for in-office use or used in a training area. This durable display folds out and quickly sets up without the need for any extra tools or pins because all hinging devices are internal to the exhibit. The three-panel display measures 26 inches high and 60 inches wide, and can also be used as a two-panel display. The soft carrying case with shoulder straps allows the user to travel between the office and show with ease. The Velcro compatible fabric comes in a variety of colors and can be customized for a practice's logo colors. (800) 328-4757; www.warnertechcare.com
---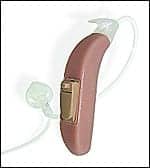 Multi-Memory Open Ear Instrument
Magnatone, Casselberry, Fla, unveils the Monet Shadow™. The Shadow Open Ear Instrument is the ultimate addition to the Monet product line. The Shadow's seamless unibody design combines adaptive feedback, speech enhancement, and noise reduction circuitry in a multi-memory instrument that is compatible with ReSoundAIR™ tubing. (800) 789-6543; www.magnatone.com
---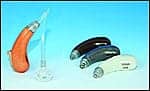 Open Fit Micro-BTE
Spectrum Hearing Systems, Cornelius, NC, introduces the Belair™, a new open fit micro-BTE. Utilizing a sophisticated 12-band microprocessor equip­ped with layered noise reduction and adaptive feedback cancellation, the Belair provides precise target matching and control of gain at all frequencies for an exceptionally clear and natural sound. Its patent-pending Unicase™ design is attractive and discreet, yet is easy to use, versatile, and comfortable to wear. A wide array of colors is available to match skin tones, as well as an automatic telecoil option and directional microphone technology. (866) 275-2098; www.spectrumhearing.com
---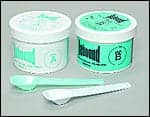 Ear Impression Material
Earmold Design Inc, Min­neapolis, offers Rebound Im­pression Material Part #IMP 116, its best silicone material for accurate ear impressions. Easy to mix and syringe into the ear. One kit makes approximately 58 adult ear impressions. Rebound is made in the United States. Rebound is also available in premeasured one shots. Order online. (800) 334-6466; www.800ediminn.com
---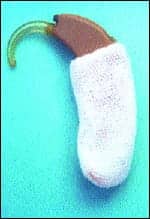 Hearing Aid Sweat Band
VanB Enterprises, West Valley, NY, offers the Hearing Aid Sweat Band, a disposable soft fabric sleeve that protects behind-the-ear (BTE) devices from moisture. Available in four colors and five sizes, the Hearing Aid Sweat Band protects BTE hearing aids from perspiration, snow, and rain, as well as from infiltration of damaging dirt and grime. The sleeve is easily slipped over the microphone of a hearing aid, without the need for a tool. (716) 942-6313; www.vanbenterprises.com
---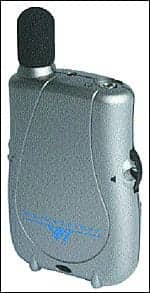 Personal Listening Device
Hal-Hen Company Inc, Garden City Park, NY, offers Williams Sound's redesigned Pocketalker. The Pocketalker has a smaller sized unit that resembles a cell phone. It features external volume and tone controls, 100 hours of battery life (two AAA alkaline batteries), a removable microphone, and a belt clip—all in a new retail-friendly packaging. Hal-Hen offers a full range of assistive devices for the deaf and the hearing impaired. (800) 242-5436; www.halhen.com
---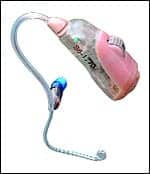 Micro-BTE Sound Generators
United Hearing Systems, Central Village, Conn, offers digital BTE Sound Generator and combination Devices used in the treatment of tinnitus. Both devices are designed with the receiver in the canal, providing optimum performance while keeping the ear canal open. A lower-priced nonprogrammable version of each device is available. (800) 835-2001; www.unitedhearing.com
---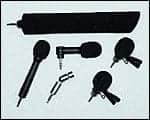 Enhanced Listening Tools
Enhanced Listening Tech­nologies Corp (Connections Unlimited), Riviera Beach, Fla, introduces PT tools™, a range of microphones, mixers, adapters, and couplings to help the audiologist and patient derive maximum benefit from the personal amplifier class (Pocketalker, Sound Director, Sound Wizard, Echo-Tech, etc). PT tools help patients with mild to moderate and severe to profound hearing loss. (800) 286-3481; www.eltgroup.com
---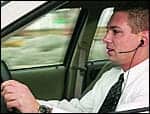 Hands-Free Mobile Phone Headset
Etymotic Research, Elk Grove Village, Ill, presents ETY-COM™, a technically advanced headset that combines noise isolation from a high-fidelity earphone with a noise-rejecting directional microphone, which Etymotic developed for hearing aids. Clear, private, two-way conversation is possible in high background noise up to 100 dB. The earphone frequency response extends beyond the typical low-fidelity telephone bandwidth. The average sound isolation is 35 dB (NRR 24). It has a high-gain microphone that amplifies the voice of the talker while reducing ambient noise, providing an additional improvement of 4 to 11 dB over other close-talking directional microphones at the same location. As a result, the conversation is clear and free of background noise. Connector included: Millions of people subscribe to services that use Voice over Internet Protocol (VoIP) to make phone calls from their computers. Each ETYCOM comes with a VoIP adapter. (888) 389-6684; www.etymotic.com
---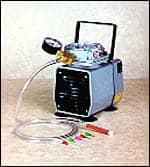 Vacuum Pump
Lightning Enterprises, Limington, Me, increases the warranty on its VAC-1 professional vacuum pump for cleaning hearing aids to 3 years. According to the company, as a testament to the durability and dependability of VAC-1, the new 3-year warranty will cover the complete compressor system. A powerful unit, widely used for cleaning hearing aids, VAC-1 can also be configured with a vacuum desiccator chamber for fast hearing aid drying, as well as the Aspirator System for cleaning ears. (877) 546-1797; www.lightningenterprises.com
---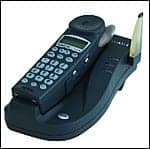 Caller-ID Capable Cordless Amplified Phone
Potomac Technology, Rockville, Md, offers the C440 Cordless Amplified Phone with Caller ID. The C440 cordless phone features Clarity® Power technology, making conversations louder, clearer, and easier to understand. Caller ID-capable with 50-number memory, it includes a bright visual ringer in the base and handset to alert users to calls. Its 2.4 GHz technology allows greatest freedom of movement. (800) 433-2838; www.potomactech.com
---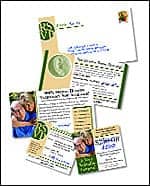 New Patient Sales
Action Marketing, San Diego, offers its RSVP series of custom direct mail products, designed to generate dozens of highly motivated hearing-impaired prospective clients from each mailing. Priced from 39 cents per piece (includes postage), this proven design consistently provides a 15 to 1 return on investment. (800) 227-0819.
---

Patient Payment Plans
According to patient financing company Care­Credit®, Costa Mesa, Calif, a new market research study conducted by Inquire Re­search and sponsored by CareCredit revealed the positive impact that offering payment options can have on patient purchase behavior. Every hearing professional has had a prospective patient leave the office without purchasing a hearing device. The fundamental reason for their failure to buy a device is the lack of purchasing power. Patient payment plans provide patients with the additional purchasing power they need to accept the hearing professionals' recomendations. The study's key findings revealed: patients seek a higher level of technology when a patient payment plan is available; in the absence of a payment plan, patients expect the practice to function as the financing company by billing the patient monthly; patients stop shopping when a payment plan is offered; and on average, patients who are offered a low monthly payment option visit 1.5 practices before making a purchase decision. (800) 300-3046, ext 4519; [email protected]
---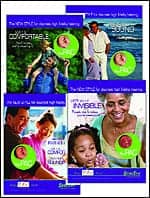 Poster Series
SeboTek Hearing Systems, Tulsa, Okla, presents a series of new in-office marketing posters, provided as part of its retail marketing support program. The poster series emphasizes the benefits of the PAC, SeboTek's patented hearing instrument, to those who wear it: virtually invisible; soft and comfortable; and brilliant, natural sound. The PAC offers discreet, same-day fitting; delivers superior acoustic performance that traditional hearing aids can't