New Hearing Aid Line


Oticon Inc, Somerset, NJ, introduces Oticon Safran, a new line of advanced hearing aids that bridge the gap between Oticon's Syncro and Tego Pro. Safran hearing instruments feature artificial intelligence (AI) and the latest directional, noise management, and compression technologies to deliver richer, more-nuanced speech and sounds in any situation. With the introduction of Safran, Oticon now offers a wide range of AI instruments from which users can choose. In addition to the fully automatic tri-mode adaptive directionality, noise management, and the proprietary voice-aligned compression strategy, the new product line features open fitting with the Corda ultrathin tube solution. Safran is available in a selection of new "chroma" stylish colors. Straightforward and easy to wear, Safran instruments are suitable for most users of all ages. They are also among the first hearing aids on the market to implement the new DSL v5.0-the latest pediatric rationale. (800) 526-3921; www.oticonusa.com.
Custom Imprinted Hearing Aid Batteries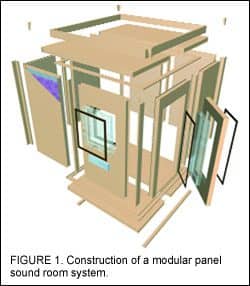 Hocks Hearing Healthcare Products, Portland, Ore, offers iCellTech batteries-equal to or better than any other battery on the market. iCellTech special next level pricing is as low as .225 when buying in quantity. See our ad for more details. Grow your business. Increase office traffic. Sell more hearing aids. Custom imprinted hearing aid batteries are customer tested and approved as a unique and exceptional marketing and advertising tool. For less than the cost of a greeting card, you can stay in touch and make customers feel like you care. (800) OK-HOCKS (654-6257); www.hocksproducts.com.
High-Fidelity Hearing Protection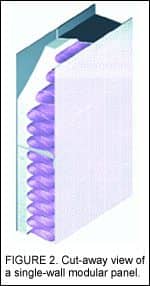 Etymotic Research, Elk Grove Village, Ill, introduces new packaging for ER-20 High Fidelity Earplugs,TM renamed ETY-PlugsTM. ETY-Plugs emulate the performance of Etymotic's Musicians EarplugsTM: They reduce noise while preserving sound quality. Conventional earplugs muffle speech and music because they reduce noise more in the high frequencies, which makes music and voices unclear and unnatural. The patented technology in ETYPlugs combines a tuned resonator and acoustic resistor to replicate the natural response of the open ear and reduce sound evenly across frequencies by 20 dB. Includes: clear earplugs, black neck cord, and carrying case. (888) 389-6684; www.etymotic.com.
Central Auditory Processing Tests CD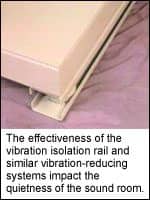 AUDiTEC, St Louis, announces the introduction of a new compact disc containing the popular tests of central auditory processing. While there is no universal agreement among audiologists as to which tests should be employed, AUDiTEC has put together a disc that contains the most used tests. Using this disc, one can cover most aspects of central auditory function. (800) 669-9065; www.auditec.com.
Micro PC-based Audiometer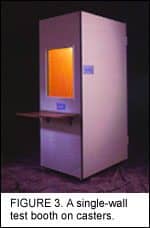 MedRx Inc, Largo, Fla, introduces the new advanced AVANT A2D two-channel audiometer, the third instrument in the company's new generation of micro PC-based instrumentation. The AVANT A2D two-channel audiometer, recently unveiled at the American Academy of Audiology convention, utilizes innovative sound-processing and sound-generating technology and is only 4x4x1 inches. This powerful audiometer allows fast and accurate air, bone, and speech testing, and offers an intuitive user interface for data collection, patient monitoring, and counseling. Aside from the obvious size and portability advantages, the A2D offers a choice of either the TDH 39 headset or insert phones and comes standard with bone oscillator, patient response switch, talk-back microphone, operator mic/monitor headset, and speaker inputs. The AVANT A2D connects through a simple USB connection to the computer and does not require any external power supply. The audiometer is NOAHTM, System 3, and TIMSTM-compatible. (888) 392-1234; www.medrx-usa.com.
Hearing Health Care Books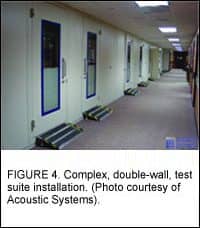 Auricle Ink Publishers, Sedona, Ariz, is passionate about consumer education. Our experience is that informed consumers are easier patients to treat. We publish books written only by experts in the field on topics of hearing loss, hearing aids, dizziness, and vertigo. These books assist hearing health care practitioners toward their educational efforts with patients. (928) 284-0860; www.hearingproblems.com.
Pure Tone Screening Audiometer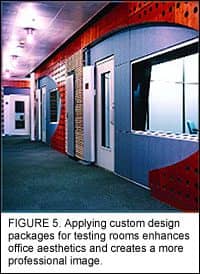 OTOVATION, LLC, King of Prussia, Pa, offers the improved handheld ROTO®, its pure tone screening audiometer. Steady tone presentation is added to warble tone. ROTO's attractive translucent housing is more compact and comfortable. For screening or threshold assessment, ROTO presents six frequencies (0.5k-6k Hz) at 20 to 70 dBHL through a single TDH-39 earphone. Case included. ROTO is recommended to the hearing aid dispenser, school/visiting nurse, or busy practitioner. (866) 686-8284; www.otovation.com.
Amplified Phone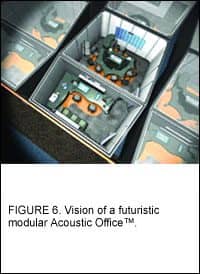 ClearSounds Communications Inc, Burr Ridge, Ill, introduces the CSC40 Amplified Phone. The CSC40 offers a great feature selection without a great price tag. With 40 dB amplification, UltraClearTM sound shaping tone control, extrabright strobe light ring flasher, 85+ dB ringer, and outgoing speech amplification, this phone will exceed user expectations. Available in off-white and charcoal. (800) 965-9043; www.clearsounds.com.
Open Fitting, Over-the-Ear Instrument


Audina® Hearing Instru­ments Inc, Longwood, Fla, announces the release of the new SPARO™ digital open fitting, over-the-ear hearing instrument offering a next generation hearing system. The SPARO delivers a personalized fit and excellent wearing comfort for any patient. The sleek, smooth, feather-light design provides advanced technology and no occlusion. Features include the ability to process 2.56 million calculations per second—a high level of performance at one of the lowest battery consumption levels in the industry; 4-channel, 12-band gain adjustment for precise target matching; programmable multi-microphone directional processing; intuitive feedback reduction that automatically reduces feedback without reducing gain; 10 bands of layered noise reduction; and adjustable threshold levels in each channel. The patent-pending design addresses the needs of individuals who have a wide range of hearing loss, especially high-frequency loss. The addition of the SPARO to Audina's family of products offers another open fitting alternative along with the ARC™ digital custom hearing instrument. (407) 331-0077; www.audina.net.
PC-Based Audiometers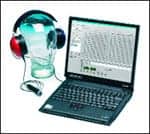 OTOVATION, LLC, King of Prussia, Pa, provides the Amplitude® line of PC-based audiometers. Amplitude offers efficient and highly portable audiometric testing using the Microsoft® Windows PC. Amplitude A1 is an air conduction headset audiometer that connects directly to the USB port of a PC with Amplitude software installed. Amplitude A1 makes audiometric testing quick, easy, and portable. Amplitude A1 features: audiometer headset with USB connection to a PC desktop, laptop, tablet (as shown), or ultraportable PC; easy to install Amplitude software; ready for testing in about 1 minute; keyboard, mouse, and touch-screen capable interface; built-in patient database; 11 frequencies from 125 to 8 kHz and intensity range from -10 to 110 dB HL; manual or automated (Hughson-Westlake) testing. Watch for the upcoming Amplitude T-Series air conduction and air/bone conduction instruments offering hearing screening with Bluetooth® wireless freedom, expanded test frequencies, and user-defined test parameters. See our advertisement. (866) 686-8284; www.otovation.com.
Engineering Expertise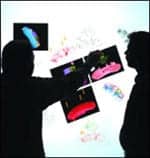 At In'Tech In­dust­ries Inc, Ramsey, Minn, en­gineering experts strive to produce a product that mat­ches its customers' design criteria. Whe­ther producing a complete design based on generic sketches or integrating an existing design into a final product, combining the company's services with its customers' creativity is the key. (763) 576-8100; www.intech-ind.com.
Hearing Aid Sweat Band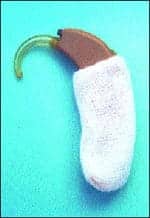 VanB Enterprises, West Valley, NY, offers the Hearing Aid Sweat Band, a disposable soft fabric sleeve that protects behind-the-ear (BTE) devices from moisture. Available in four colors and five sizes, the Hearing Aid Sweat Band protects BTE hearing aids from perspiration, snow, and rain, as well as from infiltration of damaging dirt and grime. The sleeve is easily slipped over the microphone of a hearing aid, without the need for a tool. (716) 942-6313; www.vanbenterprises.com.
Cable Management/Storage System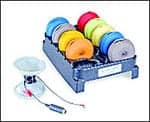 Westone Laboratories Inc, Colorado Springs, Colo, presents the NOAH'S ARC Cable Management/Storage System for the many programming cables every dispenser must have on hand. Save the time and trouble of having to untangle the cables before every fitting. This system neatly winds up cables into color-coded pods for easy cable selection. The pod storage rack can be placed conveniently on top of a HI-PRO box or on any flat surface. Each NOAH'S ARC comes with 10 cable pods, a storage rack, Mylar cable combiners (to wrap right and left cables together in one pod), and manufacturer labels to assist in quickly identifying the right pod. (800) 525-5071; www.westone.com.
Digital Hearing Instruments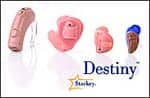 Starkey Laboratories Inc, Eden Prairie, Minn, releases the new line of Destiny™ digital hearing instruments. Destiny instruments are built with the power and speed of nFusion™ Technology, offering feedback elimination and directional speech detection, as well as state-of-the-art environmental management. (800) 328-8602; www.starkey.com.
Display Unit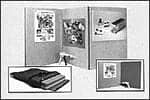 Warner Tech-care Products, Minneapolis, introduces the new Go Wherever Display Unit. This lightweight (less than 7 pounds) portable display unit is the perfect answer for exhibiting at mall shows and health fairs, and can be adapted for in-office use or used in a training area. This durable display folds out and quickly sets up without the need for any extra tools or pins because all hinging devices are internal to the exhibit. The three-panel display measures 26 inches high and 60 inches wide, and can also be used as a two-panel display. The soft carrying case with shoulder straps allows the user to travel between the office and show with ease. The Velcro-compatible fabric comes in a variety of colors and can be customized for a practice's logo colors. (800) 328-4757; www.warnertechcare.com.
Silicone Impression Materials

Insta-Mold Products Inc, Oaks, Pa, offers Dur-A-Sil Equal silicone impression materials, formulated with deep-ear impression-taking procedures in mind. With a durometer hardness of 20-22 Shore A, the impression materials are designed to be easier to remove from the bony portion of the ear canal with less irritation to the ear. The material also has a low viscosity, creating less pressure and less distortion of the ear canal for more accurate impressions with no sag or shrinkage. The product is available in economy-size kits, premeasured "mini-paks," and will soon be available in a cartridge system. (800) 523-4081; www.instamold.com.
Physician Marketing Video

A video about a physician newsletter publishing service is being offered by the publishers of Hearing HealthCare News®, White Plains, NY. The 9-minute presentation, available on CD or VHS, describes how a physician newsletter can benefit an audiology practice. (800) 342-1643; www.hearinghealthnews.com.
Hearing Protection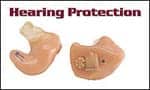 Perfect Seal Lab­oratories, Wichita, Kan, offers many styles of hearing protection. No matter what your client's needs, Perfect Seal can accommodate them. From the electronic series (shown) to solid plugs, Perfect Seal can provide solutions for many specific industrial applications. (800) 311-9810.
Upgraded BTE


Hansaton Hearing Sys­tems, Hamburg, Germany, presents the winner of the 2005 reddot award for design and technology, the 16-channel LEONARDO II, with adaptive, multidirectional microphone technology, 4-D noise cancellation, fully automatic situation management, and adaptive phase inversion feedback management. LEONARDO II is available with Hansaton's FUSION technology for ITE, and is the smallest BTE design in its class (312 battery). The BTE integrates the patented, innovative push-scroll control, which combines volume control and program change functionality, just like the scroll button on a mouse. LEONARDO'S new open-fitting options include the LEONARDO II OPEN with a standard open mini-tube, and LEONARDO II NATURAL with the receiver placed in the ear for maximum output without feedback. (866) 449-9757; www.hearing-usa.com.
New Catalogs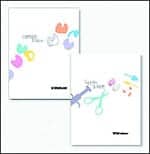 Westone Laboratories Inc, Colorado Springs, Colo, presents entirely new catalogs for 2006, with a fresh look and expanded presentation of all the information every dispenser needs. The 2006 catalog is broken into two volumes: Earmolds & More, and Supplies & More. Earmolds & More includes not only infor­mation on the complete line of Westone earmolds, but fitting tips, re­tubing instructions, and more. Supplies & More provides a thoroughly up-to-date and complete listing from impression materials to ALDs and everything in between. Each volume is fully illustrated and includes concise and informative descriptions. (800) 525-5071; www.westone.com.
Sound Shaping Phone With Caller ID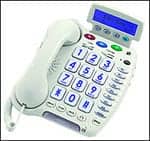 ClearSounds Communications Inc, Burr Ridge, Ill, introduces the CSC50 UltraClear™ Sound Shaping Phone with Caller ID now available in off-white. We listened to our customers' requests and kept the feature set the same, but are now offering this phone in a new color. (800) 965-9043; www.clearsounds.com.
Hearing Aid Dispensing Book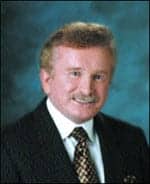 AudioCare Inc, San Diego, offers The Book on Dispensing Hearing Aids by Roy Bain. According to a review by TV and radio personality Art Linkletter, "A man with inspiration, a master at provocation without anger, and a good friend whose word you can trust—two thumbs up for The Book on Dispensing Hearing Aids! The elderly of our population who suffer from a loss of hearing need professionals to persuade them to accept available help. This book is a well-written, powerful presentation, spelling out exactly how to accomplish that task. Astonishingly rich in philosophy, this book should be studied by all who enter the hearing aid business." To find out how to get a copy, contact Ron Bain. (800) 974-4100; www.audiocareinc.com.
Mobile Testing and Fitting Office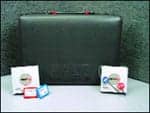 MedRx Inc, Largo, Fla, introduces the AVANT Mobile Office, which provides a portable computerized testing and fitting system for the professional who needs convenience when traveling. The AVANT Mobile Office consists of the new AVANT A2D audiometer—a 2-channel, air-bone-speech audiometer—and the AVANT REM Speech Live Speech Mapping and REAL EAR measurement system. Each device weighs less than a half pound, connects to the USB ports on any laptop computer, and arrives in a compartmentalized carrying case. The entire system, with all of its accessories, weighs less than 7 pounds. The A2D audiometer allows fast and accurate air, bone, and speech testing, and offers an intuitive user interface for data collection, patient monitoring, and counseling. With the AVANT REM Speech system, fittings can be verified via Live Speech Mapping or traditional REAL EAR Measurement. Both instruments are NOAH™, System 3, and TIMS™-compatible. MedRx also offers an optional rolling case designed to hold a laptop computer and the Mobile Office. (888) 392-1234; www.medrx-usa.com.
Bluetooth Cell Phone Headset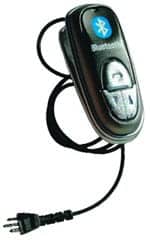 Beyond Hearing Aids Inc, Florence, Ky, introduces the Blue Freedom Bluetooth® cell phone headset. The Blue Freedom bypasses the telecoil and uses direct audio input into the hearing aid, eliminating potential interference and placing the microphone closer to the mouth by clipping it on the collar or lapel. Features include compatibility with any Bluetooth phone, 250 standby hours, 6 hours talk time, Bluetooth v1.2 compliant, Class 2 device, and one button to answer, end, and redial calls. (800) 838-1649; www.beyondhearingaids.com.
PC-Controlled Audiometer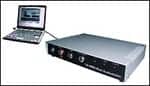 Lisound Hearing Aid Co Ltd, Fuzhou, China, presents the LS-0402, a PC-based audiometer designed to perform regular audiometric tests, such as pure tone tests and speech tests. It can be used for ENT diagnosis, hearing aid fitting, and mobile audiometry. With air and bone conduction, it offers great testing flexibility. 011-86-591-83519006; [email protected]; www.lisound.org.
Consumer Vacuum

jodi-vac LLC, Portland, Ore, offers jodi®, the first hearing aid vacuum for consumers. The 12-volt DC portable unit weighs less than 2 pounds, and is 3 x 4 inches in size. A filtered syringe assembly is replaceable, enabling ease of maintenance. Also, the syringe has a flow indicator built in, showing when the needle is plugged with debris. A toothbrush is included to clear debris blockages from the needle. A reamer is also included to keep in the needle between uses. The unit is effective with all hearing aids. (866) 856-5634; www.jodivac.com.
Open Fit Micro-BTE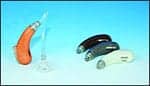 Spectrum Hearing Systems, Cornelius, NC, introduces the Belair™, a new open fit micro-BTE. Utilizing a sophisticated 12-band microprocessor equip­ped with layered noise reduction and adaptive feedback cancellation, the Belair provides precise target matching and control of gain at all frequencies for an exceptionally clear and natural sound. Its patent-pending Unicase™ design is attractive and discreet, yet is easy to use, versatile, and comfortable to wear. A wide array of colors is available to match skin tones, as well as an automatic telecoil option and directional microphone technology. (866) 275-2098; www.spectrumhearing.com.
Hands-Free Listening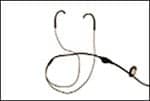 Pure Direct Sound, Bainbridge Island, Wash, offers T-Links and Music Links for hands-free listening to cell phones and music devices, as well as loop kits and portable loops to help people with telecoils hear TV better. Audiologists find that disappointment in hearing aids is turned into satisfaction, resulting in fewer returns, more referrals, greater repeat business, and additional income. (206) 842-5124; www.puredirectsound.com.
UV Light Curing Machine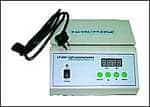 Lisound Hearing Aid Co Ltd, Fuzhou, China, developed the LP-2001, a UV light curing machine, to make earmold materials. Its friendly operation, compact structure, programmable timer, and competitive price will impress users. 011-86-591-83519006; [email protected]; www.lisound.org.
Product Catalog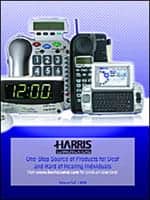 Harris Com­muni­cations, Eden Prairie, Minn, a distributor of products for deaf and hard-of-hearing people, presents its 2006 product catalog. The 192-page catalog contains a wide selection of assistive products. New products include amplified phones from Clarity and ClearSounds. For a free catalog, contact the company. (800) 825-6758; www.harriscomm.com.
Micro-BTE Sound Generators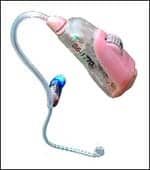 United Hearing Systems, Central Village, Conn, offers digital BTE Sound Generator and Combination Devices used in the treatment of tinnitus. Both devices are designed with the receiver in the canal, providing optimum performance while keeping the ear canal open. A lower-priced nonprogrammable version of each device is available. (800) 835-2001; www.unitedhearing.com.
Battery Special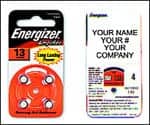 Hocks Hearing Healthcare Products, Portland, Ore, offers free custom imprinting on Energizer batteries, with a 10-carton order. Offer available on 4-pack only; buy seven, get three free. Batteries made in the United States. Printing requires an extra day or two, so order early. Sales support available consists of battery racks, dealer rebate enrollment forms, consumer rebate forms, mailing envelopes, and customer ID cards. Custom imprinted batteries have been proven to increase sales. (800) 654-6257; www.hocksproducts.com.
Instant Earmold Manufacturing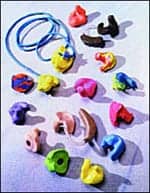 Insta-Mold Products Inc, Oaks, Pa, offers the Insta-Mold process. The process allows custom swimmolds, noise protectors, earmolds, and communication devices to be made on location, in minutes. According to the company, patients receive finished molds the same day because the original impression becomes the finished product. The process allows the hearing health care professional to insert tubing, acoustic filters, adapter rings, and core holes; vent and modify molds; apply silicone coatings; add handles and cords; and offer floatability in a variety of skin and neon colors, and swirl multi-color plugs. (800) 523-4081; www.instamold.com.
Noise Reduction Earphones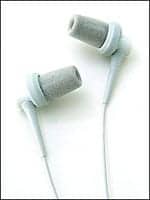 Hearing Components, Oakdale, Minn, introduces its NR-1 Earphones, which combine state-of-the-art electronics and miniaturization with the convenience of Hearing Components' patented Comply™ Platinum Canal Tips. The patented NR-1 Earphones are based on the same technology currently used by US Army helicopter crews. When used in a noisy environment, the NR-1 Earphones deliver to iPod users, MP3 player users, or other personal audio device users greater noise reduction, sound, and in-the-ear comfort. The NR-1 presents the opportunity to offer a new product to your patients and their families. (800) 872-8986 or (651) 739-9427; www.hearingcomponents.com.
Enhanced Listening Tools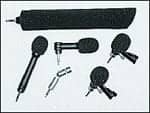 Enhanced Listening Tech­nologies Corp (Connections Unlimited), Riviera Beach, Fla, introduces PT tools™, a range of microphones, mixers, adapters, and couplings to help the audiologist and patient derive maximum benefit from the personal amplifier class (Pocketalker, Sound Director, Sound Wizard, Echo-Tech, etc). PT tools help patients with mild to moderate and severe to profound hearing loss. (800) 286-3481; www.eltgroup.com.
Twin Motor Receiver Series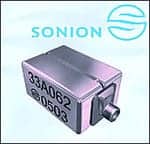 Sonion, Minnetonka, Minn, designed the new 3300 series receiver to meet the high demand of providing maximum SPL output with premium performance. The balanced twin motor design greatly reduces unwanted mechanical vibration, without sacrificing acoustic bandwidth. The 3300 series receiver offers customers new opportunities for instruments to have increased SPL output and gain, while reducing the annoyance of feedback. (952) 543-8300; www.sonion.com.
New Product Line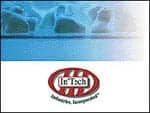 In'Tech Industries Inc, Ramsey, Minn, a supplier of miniature plastic hearing aid components, introduces its new VTM™ product line. Services include providing high-quality, highly accurate, digitally created ear shell services and rapid manufacturing to hearing instrument manufacturers. Proven technology in­cludes precision scanning, electronic detailing, and stereo-lithography services while offering multiple surface finishes and color options that can improve your customer satisfaction ratings. This service is now available to all hearing aid manufacturers. (763) 576-8100; www.intech-ind.com.
Open Ear BTE Device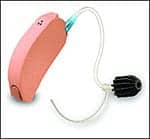 Micro-Tech Hearing Instruments, Eden Prairie, Minn, presents the Seneca Plus Open Ear BTE, which provides power appropriate for a broader range of fittings, without sacrificing style. Seneca Plus offers clean lines, compact size, tubing from the earbud that is nearly invisible, and a range of colors. It can be fit with either a soft or exact-fit earmold, and features a four-channel, 10-band digital processor and improved dynamic noise reduction. Adaptive Feedback Cancellation expands the range of open ear fittings, while full-time directionality (DDiRx) allows patients to focus on important details. Gain has been increased (440 dB peak gain) to provide clinicians the freedom to fit a broader range of patients. A re-engineered earbud uses a softer material for a more comfortable fit and better retention. New tubing is available in more sizes and lengths, including a choice for patients with recessed ear canal openings. An ergonomically designed finger tab and case design makes it easier to change the battery, while a microphone hood helps eliminate wind noise. (800) 745-4327; www.hearing-aid.com.
Hearing Aid Repairs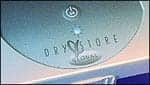 According to Dry & Store, Johnson City, Tenn, an independent study by a major audiology group during a 2-year period showed that regular Dry & Store use reduced hearing instrument repairs by two-thirds. For a copy of the study or for more information, call Ear Technology Corporation. (800) 327-8547; [email protected]; www.dryandstore.com.
High-Capacity Batteries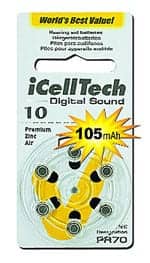 iCellTech Corp, Seoul, Korea, introduces its new innovation, the 10DS with 105 mAh capacity. Stainless steel housing guarantees that the bigger-capacity batteries will remain rust free in all weather conditions. Its technology provides extra running time. Fax: 011-82-2-6735-6965; [email protected]; www.icelltech.com.
Medical-Grade Silicone Swim Plugs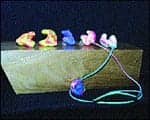 Perfect Seal Laboratories, Wichita, Kan, offers Aqua-Tite swim plugs made from medical-grade silicone. They are hypoallergenic and can be tinted to almost any color, or swirled up to three colors for the same price. Each plug comes with embedded handles, which are designed to make them easier to insert and remove. A connecting cord can also be ordered. (800) 311-9810.
Microphone Series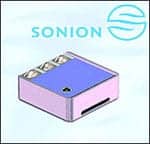 Sonion, Minnetonka, Minn, presents the new 6200 series microphone, striking a better balance between performance and size. Making smaller microphones without degrading the performance has been an industry-wide challenge. Sonion developed a smaller microphone without sacrificing the performance seen on larger models. The 6200 series microphone is 40% smaller, but has performance similar to that of the 9000 microphone. This advantage allows manufacturers to build smaller hearing instruments without compromising performance. (952) 543-8300; www.sonion.com.
Handheld Screening Device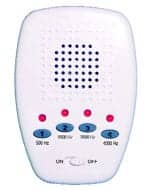 EAR Inc, Boulder, Colo, presents a handheld screening device. The unit is a small compact screening device that emits critical pure tones (pulse) that are used for understanding speech and communication. It can be used at trade shows and sporting events, and can be sold directly to the consumer. The item features a fully calibrated, four-frequency PULSE tone generator, 40 dB HL at 500 Hz, 1,000 Hz, 2,000 Hz, and 4,000 Hz. The critical speech range is professionally considered to be 500 Hz to 3,000 Hz. Most hearing losses are due to excessive noise exposure beginning at 4,000 Hz. (303) 447-2619; [email protected]; www.earinc.com.
Color Identifier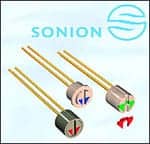 Sonion, Minnetonka, Minn, introduces the PJ 62 Color Marker, which makes hearing instrument (HI) production easier. This is possible using the Color Marker—a color identifier mounted on the PJ 62 trimmer as the last step in the HI production process. Thus, stock reduction, flexible production, and reduced production time are achieved. PJ 62 is Sonion's ultrasmall trimmer at 0.075 inches with seven detent positions. (952) 543-8300; www.sonion.com.
Full Service, All-Make Repair Lab

Discovery Hearing Aid Repair, Mobile, Ala, is staffed with personnel who have extensive experience in all facets of repairing and reconditioning hearing aids. The team offers high-quality repairs, rapid response time, and competitive pricing. Discovery Hearing Aid Repair is one of the Discovery Companies, which also includes Discovery Hearing Aid Warranties and Hansaton. (800) 736-9903; www.soundaid.com/repair.htm.
Sealant/Lubricant Gel

Oaktree Products Inc, St Louis, features the versatile product AuraGel, which eases insertion of earmold and hearing instruments, and also helps for an acoustic seal between the hearing instrument and the ear canal. AuraGel can be used as a sealant and a lubricant. Order AuraGel today to help serve patients better tomorrow. (800) 347-1960; www.oaktreeproducts.com.
Digital Super Power Instrument

Oticon Inc, Somerset, NJ, introduces Sumo DM, an advanced digital super power instrument. The compact new Sumo DM improves listening performance in noise by using Oticon's unique tri-state noise management system to differentiate between speech and noise inputs—and apply narrow band noise reduction accordingly. Dynamic feedback cancellation effectively eliminates feedback without the loss of gain. A new gain and compression strategy for severe and profound hearing losses—dynamic speech enhancement—balances speech understanding and loudness compensation across eight frequency channels. The instrument also contains another industry first—a programmable LED light to indicate power on, preferred VC level, and program changes—making Sumo DM an ideal super power choice for children. (800) 526-3921; www.oticonus.com.
Soft Tips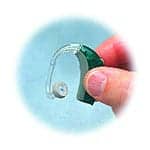 Hearing Components, Oakdale, Minn, introduces Comply™ Platinum Soft Tips to help maintain a regular schedule for patient visits to replace earpieces. This allows clinicians to demonstrate their newest BTE technology as part of the diagnostic session (no waiting for custom earmolds) and build another office profit center. For patients, the Soft Tip is easy to attach, with a clear "click" when it engages, and it is easy to insert with no squeezing needed. Once the Soft Tips are inserted, patients will experience reduced occlusion. The built-in wax guard will minimize repairs and cleaning caused by wax buildup. Up to 60% of BTE patients can benefit from increased comfort provided by the easier-to-use Comply Platinum Soft Tips. The Soft Tips are 6 mm thick and available in three diameters—small, medium, and large—for vented (star-shaped) and nonvented styles. Assorted diameter packs are available in both styles to help the clinician with choosing the proper size. (800) 872-8986 or (651) 739-9427; www.hearingcomponents.com.
Amplified Telephones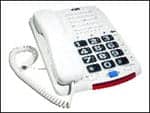 Reizen Incorporated, Farming­dale, NY, offers a series of telephones with amplification of up to 50 dB, large lighted keypads, and telecoil compatible handsets. The instruments also feature a two-way speakerphone with volume control; 10 one-touch memory buttons; three programmable emergency buttons; redial/pause/flash buttons; and electronic hold with on-hold music. Model #907345 also features caller ID. The products are covered by a 1-year warranty. Available styles include: #907304–40 dB; #907345–43 dB; and 907305–50 dB. (800) 881-4327; www.hearmore.com.
Monthly Payment Plans


The HELPcard, Spring­dale, Ark, a health care financing plan, has been providing affordable monthly payment plans to patients for more than 2 decades. Approval for patients takes only 5 minutes by phone, and payment to the provider is within 48 hours. (800) 935-3368, ext 475; www.hccredit.com.
Ear Impression Material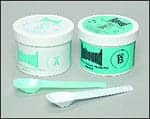 Earmold Design Inc, Minneapolis, offers Rebound Impression Material Part #IMP 116, its best silicone material for accurate ear impressions. Easy to mix and syringe into the ear. One kit makes approximately 58 adult ear impressions. Rebound is made in the United States. Rebound is also available in premeasured one shots. Order online. (800) 334-6466; www.800ediminn.com.
Digital Processor Line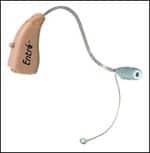 Vivatone Hearing Systems LLC, Trumbull, Conn, presents the Entré Mini 500, a new advanced digital processor that provides enhanced fitting range (from 50 dB to 70 dB between 500 Hz and 1,000 Hz, and from 80 dB to 90 dB between 2,000 Hz and 4,000 Hz); 4 channels with WDRC Compression Limiting AGC-O, 12 programmable bands, up to 4 memories; enhanced cosmetics—smallest behind-the-ear case; dynamic noise reduction system, utilizing adaptive processing detectors; multiple frequency adaptive automatic feedback cancellation processor; programmable memory tone level; and low battery consumption (10A lasts 80 to 90 hours). (877) 278-8482; www.vivatone.com.
Educational Sales CD


CareCredit®, Costa Mesa, Calif, a patient payment program, offers a free educational CD titled "Increase Sales By Effectively Connecting With Patients" featuring Von Hansen. This entertaining and informative audio program details why hearing instrument sales remain flat and how practices can increase sales by connecting with patients. Hansen focuses on two critical communication opportunities: the initial telephone inquiry and the patient consultation. Through real-life examples, he provides effective communication techniques to help practices take control of phone inquiries, schedule "third-party" appointments, and understand patient needs before suggesting care. Hansen is a popular consultant, communications specialist, author, speaker, and instructor for the American Conference of Audioprosthology. For treatment fees from $1 to more than $25,000, CareCredit offers a comprehensive range of plans including 3-, 6-, and 12-month No Interest, and 24-, 36-, 48-, and 60-month Low Interest Extended Payment Plan options. (800) 300-3046, ext 4125; [email protected]
High-Performance Batteries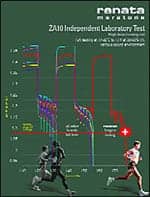 According to Sy Kessler Sales Inc, Dallas, the official North American Importer for RENATA batteries, independent laboratory tests show Renata's new maratone® batteries are the top-ranked performer in the marathon "battery performance" race. Modern digital aids quit working when battery voltage drops below 1.1 V—which could be considered the finish line. As long as the voltage remains higher than 1.1, even under the most demanding conditions, hearing aids will perform well. In reality, the noise generated simply by inserting the device into the ear can be tough, so can loud environments—these are just a few of the hills and obstacles in the race. Renata's power capabilities continue running strong, long after the other brands quit. Renata maratone is sold only through hearing health care dispensers. (800) 527-0719; www.renata.com.
Custom Open Fit Canal Earmold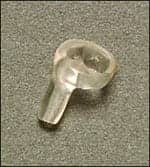 Earmold Design Inc, Minneapolis, introduces new Open Fit Canal earmolds for the latest open fit BTE technology. This new earmold will fit snugly into your patient's ear. The Open Fit can be made of hard or soft material. Simply send in the impression and special tubing with your order. (800) 334-6466; www.800ediminn.com.
Digital Volume Control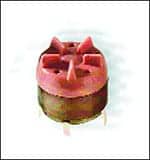 Deltek, the Electromechanical Controls division of Knowles, Itasca, Ill, announces the launch of the model 7720 Digital Volume Control for the hearing health market. Digital volume controls emit a pulse train when turned rather than a traditional analog voltage, allowing them to feed a direct digital control signal to the hearing aid. The 7720 model has a 4 mm diameter and leaded package. Other SMT package and reduced 2.5 mm diameter versions will follow. The entire family of digital volume controls is designed around an extremely robust precious metal contact mechanism to provide consistent electrical performance over thousands of rotational cycles by the hearing aid wearer. Deltek manufactures ultraminiature controls for hearing aids and other small devices. See our Web site to view our full line of volume controls, trimmers, switches, telecoils, and hearing aid programming accessories. (630) 250-5100; www.deltekelectronics.com.
Hearing Instrument Dispensing Products

Oaktree Products Inc, St Louis, offers busy clinicians an extensive line of Audiologist's Choice® products. Audiologist's Choice provides clinicians with a trusted brand of products found exclusively in the hearing instrument dispensing environment, including Audiologist's Choice earwax removal drops and systems, earmold and ITE disinfectant spray, ultrasonic disinfectant, anti-itch cream, telephone comfort ear pads, hearing aid dehumidifiers (fish and ducks), hearing aid batteries, and AudioWipes® disinfectant towelettes. (800) 347-1960; www.oaktreeproducts.com.
Cordless Caller ID Telephone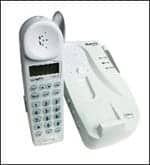 Clarity, Chattanooga, Tenn, a division of Plantronics Inc and a supplier of products for those affected by a hearing loss, introduces the first caller ID-enabled cordless amplified telephone available through its Clarity Professional® brand. The C4210 amplifies incoming sound up to 40 dB and incorporates the new Digital Clarity Power™ technology, which utilizes advanced technology typically found in hearing aids to make soft sounds audible while keeping loud sounds bearable. The C4210 alerts users of a call with a bright, flashing visual ring indicator on the handset and base of the telephone. A lighted Type I Caller ID and Call Waiting Caller ID display allows users to quickly and easily see who is calling. The C4210 uses 2.4 GHz cordless technology, and features a large lighted dial pad, vibrating handset ringer, 2.5 mm headset jack for hands-free telephone calls, and 3.5 mm audio output port. (800) 552-3368; www.clarityproducts.com.
Hand Sanitizer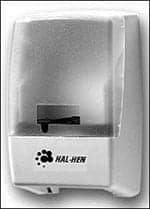 Hal-Hen Company Inc, Garden City Park, NY, features its Instant Hand Sanitizer System (catalog #3625), which can be placed anywhere hand cleaning is required. The automatic, touch-free design delivers a 1 mL, 3 mL, or 5 mL dose of waterless hand cleaner, which has been clinically proven to kill 99.99% of germs in 15 seconds. Conveniently packaged in 1,000 mL disposable pouches. (800) 242-5436; www.halhen.com.
Alarm Clock with Bed-Shaker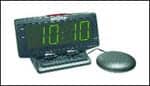 Reizen Incorporated, Farm­ing­dale, NY, features the Mega Quake Bed-Shaker (model #906555). The phone features a lighted snooze button, extra bright green LED display with large numbers (1.8 inches), and AM/PM and alarm on/off indicators that are right on the display. Wake up with your choice of superloud, adjustable alarm buzzer, or "Mega Quake" vibrations. Equipped with a battery backup (9 volt battery not included). The product has a 1-year warranty. (800) 881-4327; www.hearmore.com.
Cleaning Pump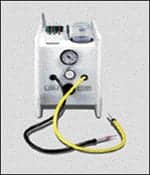 Mid-States Laboratories, Wichita, Kan, has added the Mark V Power Piston Driven Cleaning Pump to its product line. This heavy-duty unit produces strong vacuum power (pulling up to 27 inches of mercury) and blows up to 120 psi. Standard accessories include seven milled needles and a vacuum chamber. The vacuum chamber runs automatically for 300 seconds. In addition to the standard accessories, an optional aspirator kit is available for cerumen removal. (800) 247-3669; www.mid-stateslabs.com.
Lead Wire Service Kit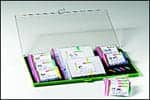 Warner Tech-care Products, Minneapolis, introduces the new Estron Lead Wire Service Kit designed to be a basic tool for service center laboratories and for hearing providers who prefer to work on their own repairs. Included in the kit are 24 types of ESW Litz wire assembled in 100-piece packages, and six types of bulk wire, each 30 feet long. The wires chosen for the kit are the most common sizes used for BTE, ITE, and CIC repairs. Colors of the wire are red, yellow, green, and blue. The Litz wire is pretinned 0.02 inches at each end, making the wire ready to use, flexible, and fatigue resistant. Estron creates wire solutions for the hearing health care industry. For repair and manufacturing needs, call Westone for a catalog. (800) 328-4757; www.warnertechcare.com.
Tinnitus Treatment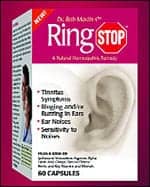 EAR Inc, Boulder, Colo, introduces Ring­STOP™, an all-natural product for people suffering from tinnitus. The product is a homeopathic formula that is available in capsule form. Ingredients include amino acids, herbal extracts, antioxidants, and vitamins that have been reported to reduce the symptoms of tinnitus, a condition for which there is no known remedy. (800) 525-2690; www.earinc.com; www.freehearingtest.com.
Poster Series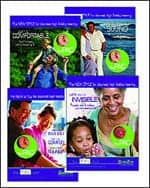 SeboTek Hearing Systems, Tulsa, Okla, presents a series of new in-office marketing posters, provided as part of its retail marketing support program. The poster series emphasizes the benefits of the PAC, SeboTek's patented hearing instrument, to those who wear it: virtually invisible; soft and comfortable; and brilliant, natural sound. The PAC offers discreet, same-day fitting; delivers superior acoustic performance that traditional hearing aids can't achieve through extended frequency response up to 14,000 Hz; and does so across a huge fitting range, including losses up to 90 dB. (800) 388-9041; www.sebotek.com.
Battery Packaging

Sy Kessler Sales Inc, Dallas, the official North American Importer for RENATA batteries, announces that the Swiss battery manufacturer created bolder professional packaging for its new maratone® batteries. The packaging prominently features Renata's association with The SWATCH Group, the multibillion-dollar watch and microelectronics company. Renata's new packaging also features a "best before" freshness date and is available customized with the dispenser's logo and contact information. (800) 527-0719; www.renata.com.
Open-Caption Films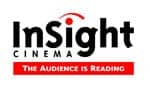 InSight Cinema, Santa Monica, Calif, provides open-caption services for big-screen, first-run box office movies. The service helps convey loud sound effects, narration, voice-overs, music lyrics, and garbled words that even hearing audiences miss. (310) 452-8700; www.insightcinema.org.
Central Auditory Tests Demo CD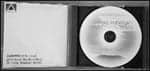 AUDiTEC, St Louis, yielding to the requests of several professors of audiology, announces the introduction of a new compact disc for teachers of students in audiology. It is a demonstration of all of the central auditory tests in AUDiTEC's catalog. The disc contains monaural and dichotic tests of central auditory deficits. Its duration is under 25 minutes. (800) 669-9065; www.auditec.com.
Hearing Aid Test System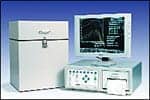 Frye Electronics, Tigard, Ore, offers its replacement for the 6500-CX, the FONIX 7000. This instrument has great flexibility and a high-resolution display on an LCD monitor, and is computer upgradeable. Man­ufacturers, re­searchers, and dispensers are currently using the 7000. It is designed with a worldwide market in mind. This system has the advantage of being a stand-alone unit and can be conveniently used with a computer. The team at Frye is willing and able to help with custom pro