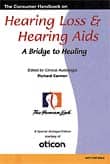 William Lankenau
President and CEO
Siemens Hearing Instruments
William Lankenau, president and CEO of Siemens Hearing Instruments, Piscataway, NJ, recently told HR how e-business benefits both his company and hearing care professionals.
Tell us about your company.
As part of Siemens Medical Solutions, we are a subsidiary of Siemens AG, one of the world's leading technology companies. As such, we benefit from decades of experience in the fields of digital technology and ASIC chip production. For our business, this translates to expertise in miniaturization, power consumption, fitting software, etc.
Explain how Siemens Hearing Instruments uses technology for process and customer service improvements.
We focus primarily on supporting hearing care professionals by understanding their business and developing systems that make it easy for our customers to work with us. Our e-business Web site, www.mySiemens.com, provides professionals with the ability to conduct all their business with us online. We were the first to offer LasR shells, and now are pioneering another technology with the development of iScan. This technology gives professionals the ability to take a 3D image of an ear impression right in their office and send it to us via mySiemens or email. Combined with an e-order, iScan reduces turnaround time and eliminates the hassles of having the order "ready for the delivery man." The electronic file also affords us the ability to "size" the hearing instrument without physically modifying the impression, allowing us to store the "as received" impression in our data system for future reference.
How do you see the market evolving in the next few years?
Hopefully the new technologies we are all developing will help the market expand. Open-fit hearing instruments that allow fitting BTEs without earmolds will continue to grow. In the long term, I believe we will see the advent of direct ear scanning, eliminating the exact ear impression process altogether. Once available, direct ear scanning should be able to address many of the challenges associated with improving the fit, and subsequent patient acceptance of hearing instruments.
---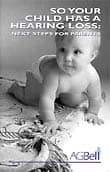 Tom Begley
Vice President of Sales
Rayovac
Tom Begley, vice president of sales for Rayovac, Madison, Wis, told HR how business relationships are critical to his company's successes and advancements in technology.
What is unique about your company/product line?
Rayovac, now Spectrum Brands, has been involved in the hearing care industry since the development of the first hand-held hearing aid in the 1930s. We have always looked at our involvement in this industry as an opportunity to affect an individual's quality of life. Our focus on product quality and performance is evident in the products we produce.
How does your company set itself apart from the competition?
We set ourselves apart from the competition by offering the very best in every aspect of our business. Rayovac's manufacturing and technology teams are second to none. The relationships with our OEM partners are critical to the application success of our products, and lead to new technology advancements. We function as product consultants, and have close ties to our customer base within the hearing care industry to assure that we are connected and understand their business needs. In addition, we continually speak to consumers through market research in order to stay in tune with their needs and demands. All of this is brought together in a cross-functional team focused solely on the hearing aid battery business.
What is next for your company?
We recently announced the launch of our latest advancement in zinc air technology: Rayovac Advanced. This product will be shipping into the market early in 2006. Rayovac Advanced is the best cell we have ever produced, and we would argue the best cell the industry has ever seen. It offers hearing aid wearers longer life, more power, and the product consistency they demand. We demonstrate our confidence in this battery by offering a 4-year date code—the only one in the industry.
Our technology team continues to research and develop power solutions for the hearing care industry. We have more projects in the works, so stay tuned!