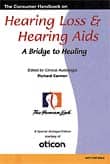 Katie McKellips
President
All American Mold Labs, Inc
Katie McKellips, president of All American Mold Labs Inc, Oklahoma City, talked with HR about how All American Mold Labs stays on top of industry trends.
Tell us about all American Mold Labs Inc.
All American Mold Labs was established by Byron McKellips and V. Jerry Blue in 1964. The company remains family-owned, and is operated today by family members: Keith McKellips, and Kerri and Kevin Betterton. We strive to provide quality service craftmanship, products, and materials, and as a result have maintained being one of the nation's leading full-service earmold laboratories.
What sets your company apart from its competition?
We take great pride in the length of service of our employees, ranging from 15 to 35 years. Our highly skilled craftsmen give each earmold individual attention. Workmanship and customer service is guaranteed, and rigid quality control assures the finest products available in the industry.
How do you stay on top of industry trends?
Using only first quality suppliers, we are able to have information concerning new products available to our industry. That, together with the talent of our crew, makes us capable of offering every possible aspect to our customers.
What are your most popular products?
We have a couple of products that have remained popular since their introduction. First, the JB1000 earmolds, which have proven to be very successful in power aid applications. Since we are able to apply the option of swirled colors, glitter, and stars, these are very popular with children. Another popular item is the Catamaran swim plugs. This floatable protection for swimmers is available in 13 bright colors and an endless variation of swirls to create a unique look to please all ages.
---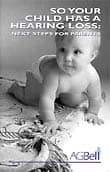 Tony Le
President
Lotus Technology, Inc
HR spoke with Tony Le, president of Lotus Technology, Inc, Mooresville, NC, about his company and how it sets itself apart from its competition.
How does Lotus Technology set itself apart from its competition?
We take an individual approach to solving hearing problems. Our products are designed with the end user in mind. We believe that products should conform and adapt to the lifestyle of their users, and not the other way around. We have the ability to provide custom designed solutions to meet unique user needs or requirements. We also ensure that our hearing healthcare professionals have access to a complete and diverse range of advanced, high-quality, competitively priced products. We are known for our fast turnaround time and easy access to technical and customer support.
What new products/technology we can we expect in the near future from Lotus Technology?
Lotus Technology will offer products incorporating Bluetooth® wireless technology. Based on a short-range radio link, Bluetooth can connect many types of digital devices together without a single cable in sight, giving you more freedom to move from place-to-place. We plan to incorporate this technology into our programming interface, CROS products, and FM systems. We also plan to utilize this technology in a custom cellular phone headset that will automatically configure itself based on the user's environmental and audiometric variables. Additionally, we plan to offer programming software that will enable hearing healthcare professionals to have an instant, interactive customer support link with the manufacturer. This software will also incorporate a touch screen to increase patient involvement in the fitting process.
What important trends have you noticed in the industry?
With the multitude of DSP products available in the market, to differentiate themselves, manufacturers are working to develop the most effective adaptive fitting algorithms, provide friendlier interactive software programs for fitting, and offer lower prices. Another important trend involves manufacturing processes incorporating digital ear impression imaging technology to improve shell fit and retention, helping to reduce the number of remakes and returns.