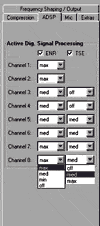 Microsonic has been operating for nearly 40 years, and is now the second largest earmold laboratory in the US, with laboratories in Western Pennsylvania and Hungary and a large accessory and supplies division in Central Pennsylvania. HR recently spoke with Monika Major, the company's vice president and lab manager.
What are your thoughts on the state of the hearing health care industry?
Microsonic is greatly concerned about the health of our industry. Sales of hearing aids have been stagnant over the last 5 years. At the same time, there has been substantial growth in both US population and income. Last year, sales actually declined. While higher retail prices have kept dispensers' incomes stable, reduced volume and market penetration for hearing aids in the most prosperous country in the world is unacceptable. And ultimately, it can be dangerous. The hearing aid industry hasn't converted the technological advances into reduced prices and, in the process, increased the size of the market and its dollar volume. From automobiles to computers to cell phones, markets are healthiest when more attractive pricing increases the size of the market. With consistent sales growth, the market increases in both size and profitability. The prices of digital instruments are keeping many consumers out of the market, and this will have a long-term negative impact on dispensers. Our industry needs growth for everyone to thrive.
What important trends do you see?
One of the promising trends we see is the increased acceptance and use of digital products, the price issues notwithstanding. While it may not always be superior for any given patient, it represents a quantum leap for those who do indeed perform better with digital. From an earmold lab's perspective, we see reductions in patients' occlusion problems. It is gratifying that patients who benefit from digital tell our customers and us of the great improvement in speech clarity that they are experiencing. Another trend is the increasing preference for silicone A+B impression materials. Because of their ease of use and their extreme stability, most dispensers find them ideal for taking the best possible impressions. That, in turn, results in the best-fitting earmolds. Additionally, we find that more and more dispensers are expanding the range of accessory items sold in their offices. These products enhance the wearer's experience and enable greater activity and communicative ability. At the same time, they offer the dispenser a growing profit center.
How does your company respond, or plan to respond, to this digital trend?
Because most new digital fittings involve a degree of high-frequency hearing loss, we are responding by emphasizing the use of our #21/#41 Advanced Design Free-Field earmolds. Demand for this product has grown substantially because of its available options. It comes in either a Skeleton or a Canal-Lok configuration, and seals the aperture while using an SAV system in conjunction with an infinite number of vent lengths to remove the appropriate amount of LF amplification. It is especially effective with digital instrumentation, though it works well in analog fittings as well. We have recently expanded the distribution of our Mega-Sil™ silicone impression material in response to industry demand and will soon be able to make it available worldwide. Also, our accessory division is always adding new products that will be beneficial to hearing aid dispensers and their patients. We now make it very fast, convenient, and easy to order through our online store. This is a real growth area for us. It shows new people how they can use a wide range of very useful and necessary products.
What role does new technology play in your company?
Technology has been the driver at Microsonic for the whole of our existence. Some of the products we have pioneered include: the Tragus earmold; the vented syringe; the tube lock, Tube Lock Plus (our patent) and Invisilock; the Advanced Design Free Field earmold; material options such as acrylic body with silicone canal; and floatable swim plugs. We are constantly researching new materials, products, and techniques. And, of course, we always work closely with hearing aid and component manufacturers to be certain our products interface properly with theirs.
Which of your new products are you most enthusiastic about?
Recently we've introduced a new combination earmold featuring a Super Alerite body and a Silky Silicone canal. It's a heat-cured, hypo-allergenic mold in which the canal flexes instantly and naturally while the hard body holds the earmold firmly in place. Coming soon is the Crystal M2000, a crystal-clear (rather than opaque or translucent) product. Also new is our QuikFloaters™ II in-office floating swim plug material. We have also just released the 7th Edition of our Custom Earmold Manual. Sixteen pages have been added to better serve hearing health professionals and academic programs in the field. And a 16-page supplement to our Accessories, Materials & Supplies catalog has just been published.
What is next for Microsonic?
What is our attitude and perspective to the industry and the future? It's positive. We are confident that our industry will continue to develop new and better technology. And we're hopeful that we'll collectively find a marketing strategy that will provide the industry with substantially more growth and, at the same time, benefit a larger percentage of people who need our services.