Strong family values, hard work, and an eye on the future have contributed to the continuing success of Mid-States Laboratories Inc for more than a half century.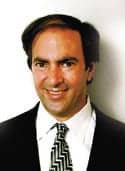 From left are W. R. "Woody" Rice, Jr; founder W. R. "Ray" Rice, Sr; Justin Rice;
and Sherry Rice-DuPerier, MS, CCC-A, of Mid-States Laboratories Inc.
Inspired by family, Mid-States Laboratories Inc, Wichita, Kan, has established its business upon these ties, creating an earmold and impression material company that has literally gone sky high and beyond.
The company was founded in 1951 by W. R. "Ray" Rice, and was inspired by Ray's father-in-law who was very hard of hearing and had been fitted with a large, uncomfortable earmold. Believing that there had to be a better earmold available, he consulted with experts in the hearing industry. Ray eventually met Eugene Nelson of Minneapolis who came to Wichita and helped design an earmold facility. "He was general manager until his death in the 1980s, and was just an excellent person who was well known in the industry," says Sherry Rice-DuPerier, MS, CCC-A.
The family inspiration and the instrumental work of Nelson turned the Wichita-based company into a successful family business. The company now counts among its employees Ray's son, W. R. "Woody" Rice, Jr, who has worked for Mid-States since 1968; Ray's daughter, Sherry Rice-DuPerier, who has worked for the company since 1982; and Woody's son Justin. A second daughter is not a part of the business.
"Working in a family business has definite benefits and only a few drawbacks" Woody says. "There's no question that sometimes it's difficult being with family all the time. You can look at a lot of earmold laboratories in the country, and you'll find there are other family operations. I think it's a strong part of most businesses when there is a family operation. We think it lends to the strength of the company."
A Family Business
The company currently employs 17, many of whom have been members of the Mid-States family since the early days. "We're not a huge corporate entity that forgets who people are," says Sherry. "We are a family business. We try to have that same family feeling. We are a group of people that work well together, that come together more as a family entity because it has been driven by family background from the beginning." All manufacturing and sales take place at the same central Wichita site that it has occupied since 1951.
Though Ray recently turned 90 in May, he still takes an active part in the business, a consequence of his wedding vows, Sherry jokes. "He's still active in the business because in our mother's wedding vows, it said, 'I married him for better or for worse, but not for lunch.' "
The other member of the Mid-States family is the customer, who, they say, is taken very seriously. Indeed, change often is a result of customer needs and not abstract ideas generated in the research and development department. New ideas come from both customer requests and the Rice family's constant search for better materials. "There are not a lot of major changes happening in our materials," says Woody. "We're always talking with different chemical suppliers in regard to different materials or how we can mix the materials and make them more durable and longer lasting. As for as new ideas, a lot of those we're going to hear from customers—somebody needs something different, whether it's in the way an earmold is made or shaped—that may give us a reason to go in a different direction." Technological advances, such as the growing use of cellphones, have also fueled changes.
The testing of new ideas is part of the price of being a member of the Rice family. Sherry says that she and her siblings were the guinea pigs for the early versions of the company's successful product lines. "We've all had a lot of impression material in our ears," she says.
Customer service is what sets the company apart from its competitors, says Woody. "We feel very strongly about how we handle customers on the phone—we like them to be a name and not a number," he says. "I think that's critical in every aspect of today's world. We've found out over the years that the customer service aspect of our business is just as important as the product we make." Both Sherry, who is vice president and staff audiologist, and Woody, who is vice president and general manager, interact with customers on a daily basis.
Coupled with its high-quality service is the company's product line, which, literally, is out of this world.
To the Moon
Mid-States' earmold line comes in a full array of styles and designs and is available in an array of materials. Ray says that the NASA-developed materials Audtex and Apollo, which are exclusive to Mid-States, sets the company apart.
The company's products have been purchased by customers in all 50 states and several foreign countries. Through a good customer and hearing aid dispenser, Gordon Bisel of Houston, Mid-States also has the distinction of having had its products worn by the moon-bound astronauts. This honor was commemorated by a plaque given to the company and signed by then President Richard M. Nixon and by a necklace presented to Sherry by NASA. "The necklace has a replica of each of the astronaut's earmolds on it, and they encouraged me to wear it at conventions for many years," she says.
The company's other signature product is the impression material Yellow Stuff, which received its rather obvious and less-than-glamorous, but memorable name from customers. "When we first presented it, we had not named it, and we had people calling us and saying that they had seen it at a convention; they asked, 'What's that yellow stuff?'" says Sherry. "We finally thought, let's stop being so high-tech and let's just go with exactly what people said and call it Yellow Stuff. Yellow Stuff was our material, it was our formula. In trying others on the market that were available, we found a lot of materials that were inadequate for our industry." It was the inadequacy of the other impression material that inspired the material that became Yellow Stuff. The company also sells other impression material.
Additional Products
In addition to earmolds and impression materials, the company provides supplies and assistive devices for dispensing offices.
Though Mid-States has no formal corporate partnerships with any hearing instrument manufacturer, Ray says that several companies recommend that Mid-States products be used in fitting their instruments.
Getting their products to the customers is handled in much the same way that customer service is dealt with, says Sherry. Company representatives talk to them like they are part of the family and not anonymous numbers. This means that Mid-States builds long-lasting relationships with its customer base. "We are talking to people on the phone as much as we can," she says. "It's too easy for mail to come in and be disregarded. There's just too much coming across people's desks. I think we're trying to stay in touch with the people we are doing business with and to make sure that they are happy with our products and our overall service."
In addition, the company also does traditional marketing through trade shows and print advertising.
According to Sherry, the future will see Mid-States continue doing what it has done best—manufacturing earmolds and impression materials—but it will continue to make changes to keep step with improving technology and production techniques. "I see us going into more of the laser production, processing without the same kind of hand labor—we'll be doing it with computers," she says. "If the numbers keep going in the direction they're going now, we'll be adding people each year, and growing the business each year."
Chris Wolski is associate editor of Hearing Products Report.