The year 2005 brought many new products, events, and landmarks to the hearing industry. As the year comes to a close, The Hearing Review asked several companies to comment on what they viewed as their major achievements, milestones, and corporate highlights during 2005, and what products, services, and announcements might be expected from their companies during 2006. Here's a look at their perspectives on the past year and the year to come. Additionally, the "HR Headlines" provide a sampling of just a few of the news items, announcements, and related articles that made it onto the pages of HR during 2005. For more information on these companies' products and offerings, use the contact information at the end of each company entry.
CareCredit

Looking Back at 2005…
In 2005 CareCredit®, the nation's leading patient financing program, gave dispensing practices a more attractive option to offer patients with a new, lower 9.9% Patient Interest Rate on its 24, 36, and 48 month Extended Payment Plans. The new 9.9% fixed rate is considerably lower than the national average fixed rate of 18.9% found on most consumer credit cards, and helps put optimal hearing aid technology within reach of more patients. Research shows that patients spend up to 37% more for optimal hearing aids with No Interest Payment Plans compared to Visa and Mastercard. Complementing the company's popular 3, 6, and 12 month No Interest options, CareCredit introduced an 18 Month No Interest Payment Plan ideal for patients who desire smaller monthly payments and a convenient no interest option.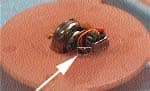 Moving Forward to 2006…
In 2006, dispensing practices can look forward to instant access to CareCredit right from the desktop with CCware. The fastest, easiest way to use CareCredit, CCware is a free program that allows practices to submit applications instantly through CareCredit's online application (even without Internet access). Practices can use CCware to access CareCredit's Resource Center, submit Pre-Approvals, calculate monthly payments and select payment plans.
To help practices maximize growth and increase revenue in 2006, CareCredit has partnered with several industry experts to provide the latest strategies, tips, and techniques to communicate more effectively, improve conversion rates, and recapture lost opportunity by overcoming patient cost concerns. For more information on how CareCredit can increase patient volume and practice revenue call (800) 300-3046, ext 4519 or email [email protected].
CareCredit
Anaheim, Calif
www.carecredit.com; (800) 300-3046
HR Headlines
• "Enhancing the Patient Experience", by Gyl Kasewurm (May, pgs 28-30)
• "How to Offer No Interest Financing to Patients" (July, p 41)
• Enhancing the Patient Experience CD (June, p 66)
• Financial Discussions Made Easier (July, p 66)
• Low Interest Financing (Aug, p 72)
• CareCredit Plans Benefit Patients, Practices (Nov, p 82)
Duracell
Looking Back at 2005…
In 2005, Duracell® brought Activair® with EasyTab® directly to dispensing professionals. Patients who enjoy the ease of EasyTab can look to dispensing professionals to renew their Activair battery supply. Clinicians benefit by offering more robust services and better customer service to patients.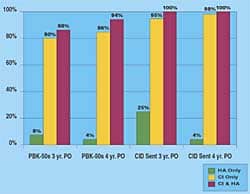 Duracell Activair with EasyTab continues to provide the best product for consumer ease-of-use. Activair hearing aid batteries use a zinc-air chemistry to provide powerful performance in the small sizes necessary to power today's advanced hearing aids. Activair batteries feature a unique, longer-tab design, so they are easy to handle—especially for patients with diminished dexterity. The tabs are also brightly colored for easier identification if dropped on the floor. These distinct features have helped Activair batteries secure a positive response from consumers. In recent research, Duracell Hearing Aid batteries with EasyTab outperformed competitive dial pack offerings in patient preference.
In 2005, Duracell continued to improve its hearing aid battery performance by incorporating DURA-SHIELD™, a new sealant technology, into the Activair line. The new sealant, which coats the inside of the batteries, provides better quality and reliability for hearing aid users. The company also increased its investment in manufacturing processes to optimize airflow and improve consistency.

Moving Forward to 2006…
Duracell is dedicated to finding solutions that will continue to improve hearing aid battery performance and shelf life. The company will also build its professional network in the hearing health care field, so professionals and patients alike can benefit from the power of Duracell Activair with EasyTab batteries.
Duracell/Gillette Co
Boston, Mass
www.duracell.com ; (866) 257-1319
HR Headlines
• "Battery Basics: Marketing Batteries for Enhancing Profits and Customer Loyalty," by KE Strom (Apr, pgs 26-29).
• Activair using DURA-SHIELD technology (Aug, p 67)
Also see: AAA Convention (Feb, p 38) and IHS & ADA Conventions (Sept, p 39).
Frye Electronics
Looking Back at 2005…
In 2005, Frye Electronics continued to improve its products to keep them up to date. We made the ANSI S3.22 '03 test sequence available for the FONIX 7000, the 6500-CX, the FP40 and the FP35 Hearing Aid Analyzers. With the recent publication by the FDA of the ANSI '03 standard, this test sequence will be used by manufacturers to test their hearings aids to the new specification, and by dispensers and others in the industry to confirm that the hearing aid is performing as specified.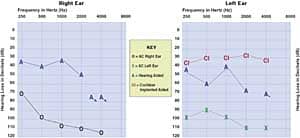 As the use of computers for the evaluation of hearing and hearing aids has become more important to the hearing health professional, we have improved our three computer programs: the FONIX NOAH Module, WinCHAP, and Press & Go. In particular, we have worked very hard on the new FONIX NOAH Module, making most of the functions of our hearing aid analyzers and audiometers controllable from the computer, and adding new Speechmap graphics that demonstrate how the hearing aid responds to live speech.
Our equipment, combined with our computer programs, give the clinician the best of both worlds. You can operate your FONIX analyzer or audiometer almost completely through a computer, or you can use it as a stand-alone device that will continue to work even if your computer dies.
Moving Forward to 2006…
In 2006, we will be concentrating our efforts on improvements to the FONIX 7000. This is a unit that is used by all segments of the industry, from manufacturers to dispensers to researchers. Due to this, it must be more complete than any other instrument on the market. We listen to our customers and do what they need.
Frye Electronics
Tigard, Ore
www.frye.com; (800) 547-8209
HR Headlines
• "Understanding the ANSI Standard as a Tool for Assessing Hearing Instrument Functionality," by George J. Frye (May, pgs 22-27,79)
• "How to Find Out if the Noise Reduction Function of a Hearing Instrument is Working" (July, p 42)
• Fonix FP40 and FP40-D Hearing Aid Analyzers (May, p 65)
• Fonix FP35 Hearing Aid Analyzer (Aug, p 67)
Also see: AAA Convention (Feb, p 38) and ADA/IHS Conventions (Sept, p 39)
Gn Otometrics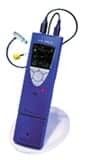 Looking Back at 2005…
This year was a pivotal one for Gn Otometrics. In his first full year at the helm of the company, Soren Holst oversaw the introduction of several exciting new products. Industry veteran Michael Hamacher was brought on board as vice president and general manager of the North American business. And the company also celebrated the sale of its 10,000th Madsen Aurical system—an unrivaled benchmark in the industry.
With its corporate restructuring and integration of the ICS Medical and Madsen product lines completed, Gn Otometrics rededicated itself to developing and marketing innovative, integrated solutions to improve the business of health care professionals. Focusing on more efficient workflows, Gn Otometrics introduced the new Madsen Conera audiometer and Madsen OTOflex 100 tympanometer—the cornerstones of a modern, quality-driven diagnostic practice or clinic. The Madsen Itera II audiometer and Aurical Plus, second generations of successful tools for objective fitting and verification, were launched. And the innovative video goggles for ICS CHARTR VNG/ENG were added to the Gn Otometrics line-up.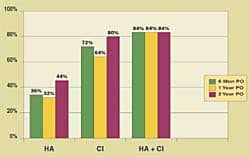 Moving Forward to 2006…
With a product portfolio ranging from infant screening applications, audiologic diagnostics, and office management software, to balance testing and hearing instrument fitting, Gn Otometrics will continue to lead the industry with its "intelligent integration" approach to product development and customer support.
In 2006, and beyond, Gn Otometrics will develop and introduce state-of–the-art solutions to help health care professionals do what they do best—provide their patients with excellent care.
Gn Otometrics/Madsen/ICS Medical
Glennville, Ill
www.gnotometrics.com; (800) 289-2150
HR Headlines
• "Bluetooth Technology: Toward More Wireless Hearing Care Solutions," by Brad Ingrao (Jan, pgs 26-27,88)
• Gn Otometrics Restructures North American Operations (Feb, p 74)
• Aurical USB Port (Jan, p 68)
• Aurical Plus Real Ear Measurement System (May, p 64)
• ICS CHARTR EP with ASSR (July, p 62)
• Video Nystagmography Goggles (Aug, p 66)
• Software Upgrade for OTOdiagnostics Suite (Sept, p 76)
• AccuScreen Infant Hearing Screening System (Oct, p 65)
• Madsen Conera PC-based Audiometry System (Nov, p 76)
• New Corporate Headquarters for Gn Group (Nov, p 8)
Gn ReSound
Looking Back at 2005…
The year 2005 was an exciting year at Gn ReSound, highlighted by the introduction of the ReSound Metrix product line. ReSound Metrix is a full line of premium digital products with the latest and most advanced set of fitting algorithms, including:
• Real-World Adaptive Directionality with SoftSwitching
• Noise Tracker noise suppression utilizing spectral subtraction
• Dual Stabilizer Digital Feedback Suppression
• Onboard Analyzer data-logging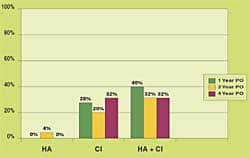 These advanced algorithms, combined with Gn ReSound's industry-leading open fitting technology, set ReSound Metrix apart as the most advanced line of hearing instruments in the hearing health care industry.
Also available from Gn ReSound in 2005 were an array of new tools and accessories to assist audiologists and dispensers in successfully fitting ReSound Metrix products. RAVE, Gn ReSound's multi-media fitting environment, was released as an integral part of Aventa 2 software. RAVE's extensive sound file system and hearing loss simulator provided dispensers with the ability to verify fittings with realistic sounds, and also provide counseling tools for patients and their significant others. Additionally, the FlexTube system was released, which brought the thin-tube solution seen previously for ReSoundAIR to ReSound Metrix. Finally, ReSound ReStore was introduced as a new way to store and also dry hearing instruments in a convenient, low cost packaging solution.
Moving Forward to 2006…
2006 will bring many exciting new advancements in software and hardware technologies. Additions to the Gn ReSound open product portfolios will give audiologists and dispensers many new options to fit patients with the latest open platform technology at all price levels.
Gn ReSound
Bloomington, Minn
www.gnresound.com; (800) 248-4327
HR Headlines
• "A New High Performance Fully Transparent Hearing Instrument," by Jennifer Groth (May, pgs 56-59)
• "How to Fit the ReSoundAIR and ReSoundAIR Plus in Five Steps" (July, p 42)
• "Bluetooth Technology: Toward More Wireless Hearing Care Solutions," by Brad Ingrao (Jan, pgs 26-27,88)
• Hearing Components and Gn ReSound Develop New Aid (Mar, p 93)
• Gn ReSound Donates $10,000 to AFA (Sept, p 80)
• Gn ReSound Opens New Corporate Headquarters (Nov, p 8)
iCellTech Corp
Looking Back at 2005…
The year 2005 was a great one for iCellTech Corp. iCellTech launched its second-generation batteries, Digital Sound Series, after previously launching the Ultra Power Series.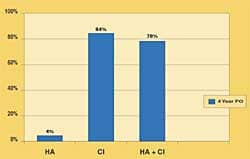 Digital Sound batteries are specially designed to operate for a much longer life-time in high current-drain applications, while maintaining higher operating voltage, and an increased voltage reserve to the 1.1 V cut-off limit of the latest digital hearing aid devices.
Thanks to the high product quality and competitiveness of Digital Sound batteries, iCellTech expects to increase its sales volume significantly, as well as its number of customers during 2006.
In October 2005, Cochlear implant batteries were introduced at the 50th EUHA Congress in Germany. iCellTech is proud to launch Cochlear implant batteries, offering them at very competitive price. This will help not only the end-users who bear the burden of expensive battery replacement, but also provide good margins to our distributors by offering a full line of quality products.
Moving Forward to 2006…
iCellTech will introduce further upgraded Digital Sound batteries during 2006. You can visit the iCellTech booth at the 2006 AAA Convention in Minneapolis during April, or visit the iCellTech Web site at www.icelltech.com.
iCellTech Corporation
Seoul, Korea
www.icelltech.com; (+011-82) 2-3665-6962
HR Headlines
• AAA Convention (Feb, p 38)
• iCellTech Digital Sound Batteries (June, p 62)
• iCellTech Offers Private Label Service (July, p 62)
Interacoustics USA
Looking Back at 2005…
For Interacoustics, 2006 brings new technology in software, modular systems and PC-based testing. The brand new Affinity hearing aid analyzer and Equinox clinical audiometer are examples of how all of these aspects are brought together to deliver expert capabilities and professional reporting.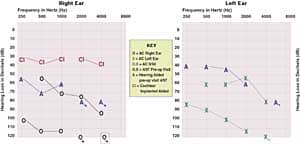 Elegantly designed hardware with an internal hearing instrument test box, Affinity emerges as the product of choice for any contemporary hearing aid fitting office. The flexible Windows-based software allows you to create the Affinity that meets your needs as well as upgrade and add software as your needs change. Choose a combination of audiometry, hearing instrument testing, real-ear measurement, and visible speech software modules with visual counseling tools and unlimited testing protocols. Customized test protocols are up-to-date with current hearing aid manufacturers test specifications.
Perform advanced testing with the Equinox PC-based audiometer. This true two-channel audiometer has a Windows-based interface that makes it easy to set and save individual user test protocols. Upgrading the unit is as easy as loading software on your PC. The slim design of the hardware gives you the flexibility to mount it on a wall, in a sound room or place it on your desktop. It connects from the hardware to your PC with just one cable to the USB. A better connection means fewer errors, and less time spent readjusting equipment.
Moving Forward to 2006…
The Interacoustics product line covers a complete range of audiometers and immittance instruments, and includes advanced ABR, VNG, OAE, and rhinometry products. Visit us online at www.interacoustics.com.
Interacoustics USA
Eden Prairie, Minn
www.interacoustics-us.com; (800) 947-6334
HR Headlines
• "How to Use and Configure Features on the Affinity Test System" (July, p 43)
• WindowsXP Version of VN15 & VO25 VNG Systems (Feb, p 58)
• AAA Convention (Feb, p 40)
• VNG Examination Software (Apr, p 64)
• Equinox PC-Based Audiometer Product Guide (Nov, p 57)
Micro-Tech
Looking Back at 2005…
In February 2005, Micro-Tech completed construction of a new state-of-the-art facility in Eden Prairie, Minn. Highlights of the building include an auditorium equipped for videoconferencing, and fireplaces in the cafeteria and meeting rooms.
A New Solution for the Telephone. Micro-Tech introduced the ELI Bluetooth® wireless device at the 2005 AAA Convention. ELI allows hearing instrument users to talk on their mobile phone.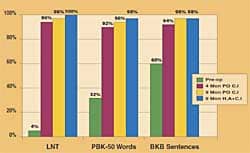 A New Open-Ear Product. Micro-Tech released the Seneca Open Ear BTE in spring 2005. This device is an innovative style of hearing instrument that takes advantage of Open Fitting Technology. The miniature BTE fits discreetly behind the ear, and a thin tube carries amplified sound to the ear. Open fittings do not block the ear canal, allowing for a more natural sound quality.
A New Look for Alpine II BTEs. Micro-Tech took the best-in-class performance of the Alpine II and wrapped it in a sleek, modern case. The Alpine II BTE is convertible, allowing you to fit your patients in three different ways. You can use a traditional BTE fitting with standard earmold, or you can use the soft open earbud to realize the benefits of Open Ear fittings. A third choice is the custom Exact Fit open mold, which blends the best of both worlds: an open fitting with the precise fit of a custom mold.
Moving Forward to 2006…
2006 promises even more! Micro-Tech is busy preparing for the second-quarter release of an all-new line of digital hearing instruments. Featuring some of the most advanced digital circuitry available, Micro-Tech's Beacon Series of products is designed to maximize patient satisfaction, yet remain easy to use.
Micro-Tech
Eden Prairie, Minn
www.hearing-aid.com; (800) 745-4327
HR Headlines
• "A Wearable Bluetooth Device for Hard-of-Hearing People," by Jerry L. Yanz, Randall Roberts, and Jorge Sanguino (May, pgs 38-41)
• AAA Convention (Feb, p 41)
• Seneca Open Ear BTE (Apr, p 64)
• Micro-Tech VP Hardware Engineering Randall Roberts comments on product development (Aug, p 68)
• IHS & ADA Conventions (Sept, p 40)
• Consumer brochures for Rainier XP, ELI, and Seneca Open Ear instruments (Nov, p 57)
Oticon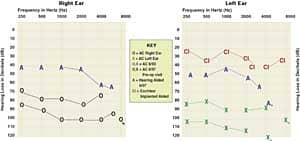 Looking Back at 2005…
In 2005, Oticon delivered the benefits of Artificial Intelligence (AI) to many more people. Syncro 2 maintained Syncro's position as the best hearing care solution available, introducing advanced activity analysis, automatic adaptation, and more power to the Syncro range. Tego Pro and Tego completely changed mid-priced hearing care by introducing AI-based hearing solutions with an unmatched feature set at much more affordable prices. Finally, Sumo DM introduced a range of intelligent digital features to greatly improve hearing instrument performance for adults and children with severe and profound hearing losses.
Oticon is finishing up a strong year with the introduction of two more exciting products. Corda is Oticon's new thin-tube "open" solution. Coupled with Syncro Tego Pro or Tego BTEs, Corda offers the perfect combination of intelligence and good looks.

SAM (Sound Activity Meter) is a small data collection device that pins unobtrusively onto clothing. SAM accurately records the various environments of the wearer, giving you an accurate understanding of your clients' auditory lifestyles. SAM is an effective tool to help you counsel clients on how advanced hearing technology will benefit them in their everyday lives.
Moving Forward to 2006…
Oticon has exciting plans for 2006. Look for us to continue to take the lead in introducing breakthrough hearing concepts in all price levels and product styles.
Oticon Inc
Somerset, NJ
www.oticonus.com; (800) 560-1220
HR Headlines
• "Datalogging: A New Paradigm in the Hearing Instrument Fitting Process," by Mark Flynn (Mar, pgs 52-57)
• "Envirograms: Bringing Greater Utility to Datalogging,"
by Mark Flynn (Nov, pgs 32-38)
• Oticon Focus on People Awards Announced (Mar, pgs 14,96)
• Peer Lauritsen Appointed President of Oticon Inc (July, p 14)
• Oticon Tego Uses Artificial Intelligence (Apr, p 64)
• "Audiology Summer Camp Brings Student Education to New Heights" (Sept, p 60)
• Hearing Health Care Rallies to Support Hurricane Katrina Disaster Relief Efforts (Oct, pgs 14,73)
Phonak
Looking Back at 2005…
The "Phonak revolution" continues with the introduction of eXtra, the newest member of the Digital Bionics family. eXtra is the ideal hearing instrument for the value segment because of its cutting-edge, automatic features, which include:
• Switching from omni to directional microphones
• Switching to auto t-coil
• Activating noise canceller
• Recording actual usage with Datalogging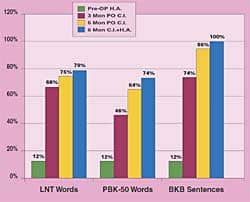 Phonak focuses on innovative technology and is proud to deliver this state-of-the-art communication solution to a broad audience of value-oriented consumers.
Savia, winner of the Medical Design Excellence Award, has been micro-sized! New microSavia, Phonak's smallest feature-packed miniature BTE, incorporates all the high performance features of Savia into a hearing instrument that is nearly invisible. This feather-light hearing system (weighing only 2 grams) has been designed to disappear behind the ear completely, and uses a virtually invisible micro-tube, which leaves the ear naturally open. Learn more about these breakthrough new products by calling (800) 777-7333.
Moving Forward to 2006…
In 2006, Phonak will continue to launch additional products into the Digital Bionics family to complete a comprehensive line that will satisfy almost any patient need for features, functionality, and price.

In addition to exceptional products, Phonak offers easy-to-implement marketing programs and customized materials to help you grow your business. Visit www.phonakpro.com where you can create your own customized direct mail program, download newspaper ads, and find images or press releases designed for your use.
Phonak LLC
Warrenville, Ill
www.phonak.com; (800) 777-7333
HR Headlines
• "Adaptive Directional Microphone Technology and Hearing Aids: Theoretical and Clinical Implications," by David A. Fabry (Apr, pgs 22-25,81)
• "A Hearing System that Can Bounce Back from Reverberation," by David A. Fabry and Juergen Tchorz (Sept, pgs 48-50)
• Phonak Introduces Savia Digital Instrument (Feb, p 14)
• "Bluetooth Technology: Toward More Wireless Hearing Care Solutions," by Brad Ingrao (Jan, pgs 26-27,88)
• Hearing Health Care Rallies to Support Hurricane Katrina Disaster Relief Efforts (Oct, pgs 14,73)
• "How to Benefit from Three Versatile Fitting Options" (July, p 44)
Rayovac Corp

Looking Back at 2005…
The year 2005 was a year of change at Rayovac. On a corporate level, Rayovac expanded its organization extensively. The corporation acquired United Industries in January and Tetra in April. These acquisitions took Rayovac to $2.7 billion in annual revenues with approximately 10,000 employees worldwide. Rayovac changed its corporate name in May to Spectrum Brands, a name better reflecting the organization's diverse product portfolio.
Within the hearing aid battery division, the Rayovac technical and manufacturing teams focused on new product developments. Some of these developments, improved hearing aid battery cell consistency and the world's only 4-year freshness date code, were announced at AAA in April 2005. Other advancements were being finalized and scheduled to ship into the market early in 2006.
Moving Forward to 2006…
In 2006, Spectrum Brands will launch the latest innovation in hearing aid batteries—ProLine Advanced. Delivering the world's longest lasting hearing aid battery, this product provides increased power and extended life consistently. In addition, ProLine Advanced maintains the world's only 4-year freshness date code. To support this launch, new and updated marketing programs designed specifically for the hearing care industry will be released in 2006. These programs support the needs of hearing care professionals and their patients.
Spectrum Brand's hearing aid battery team continues to research and develop power solutions for the hearing care industry and is committed to advancing the power of hearing in 2006 and beyond. Contact us for more details on all of our products and programs at (800) 356-7422.
Rayovac Corp/Spectrum Brands
Madison, Wis
www.spectrumbrands.com; (800) 356-7422
HR Headlines
• "Battery Basics: Marketing Batteries for Enhancing Profits and Customer Loyalty" by KE Strom (Apr, pgs 26-29)
• "How to Run a Battery Club Program" (July, p 45)
• Randy Raymond, Rayovac GP/GM Global Hearing Aid Batteries, Named Hearing Industries (HIA) Association Chairman (Apr, p 16)
• Robert Caulk Named Rayovac N.A. President and CEO (Apr, p 72)
• Tom Begley Named Rayovac Division VP (June, p 68)
• Rayovac Ultra ProLine Batteries (Apr, p 59)
• AAA Convention (Feb, p 44); IHS & ADA Conventions (Sept, p 40)
• Web Site Review (Jan, p 90)
Sebotek Hearing systems

Looking Back at 2005…
Worldwide, professionals and consumers have embraced the superior design and quality of SeboTek's patented PAC (post auricular canal) hearing instrument. In one recent study, when patients compared the sound quality of their current hearing aid with the PAC, nearly 80% preferred the PAC, while only 4% preferred their current hearing aid. A reflection of advanced product design and increased awareness by professionals and consumers alike, looking back at 2005, SeboTek has continued to experience significant growth. The PAC is a preferred solution for mild-to-severe hearing loss because of:
• Virtually no feedback or occlusion effect. By separating the microphone and speaker, and maintaining a gentle, deep-canal fit, the two most common causes of feedback are removed and occlusion effect is eliminated.
• Superior gain. Because the speaker is positioned closer to the tympanic membrane, patients benefit from greater gain and output, increased headroom, distortion-free sound, and longer battery life.
• 14,000 Hz frequency response. The result is rich, brilliant, and memorable sound for which SeboTek PAC instruments are so highly regarded.

• No impressions. The PAC's design eliminates the need for impressions, earmolds, and shell remakes or modifications. Virtually invisible, the PAC is cosmetically discreet and offers what patients describe as an open, comfortable, natural feel. So natural they may forget they're wearing it! And because fitting the PAC takes a matter of minutes, patients can "test drive" the device immediately.
Moving Forward to 2006…
With continued emphasis on delivering outstanding quality and exceptional customer service, SeboTek expects nothing short of continued, dramatic growth as hearing professionals continue to choose the PAC as their preferred instrument for a wide range of hearing losses.
SeboTek Hearing Systems
Tulsa, Okla
www.SeboTek.com; (800) 388-9041
HR Headlines
• "How to Reduce or Eliminate the Occlusion Effect" (July, p 45)
• "Understanding the ANSI Standard as a Tool for Assessing Hearing Instrument Functionality," by George J. Frye (May, pgs 22-27,79)
• Sebotek PAC to be Distributed in South Africa (Jan, p 84)
• Sebotek Expands Distribution into Spain (Feb, p 79)
• AAA Convention (Feb, p 45); IHS & ADA Conventions (Sept, p 41)
Siemens Hearing Instruments
Looking Back at 2005…
In 2005, Siemens set new industry benchmarks with more advanced digital instrument technologies and custom manufacturing e-innovations. As the market for open ear instruments grew, ACURIS™ Life took the open ear design to a whole new level by combining specially formulated open ear algorithms with wireless technology. e2e wireless™ (ear-to-ear) enables ACURIS Life instruments to communicate with each other, continuously sensing the listening environment and automatically synchronizing core digital signal processing for optimal hearing.
In the fall of 2005, Siemens enhanced its product portfolio with new mid-range products, ARTIS™ and CIELO™. Available in a full line of custom and BTE models, Life BTEs, ARTIS and CIELO combine an array of higher-end features with superior design and reliability at more competitive prices.

Building on the success of LasR™ (Laser Accurate Scan Replication) custom shell manufacturing, and mySiemens e-business Web site, Siemens continued its e-innovation initiative with iScan. With iScan, professionals can take a 3D image of an ear impression right in their office and send it to Siemens via email. Combined with an e-order from mySiemens, iScan reduces turnaround time and eliminates the hassles of having to mail the order. The electronic file also provides the ability to "size" the hearing instrument without physically modifying the impression, allowing Siemens to store the "as received" impression in its data system for future reference.
Moving Forward to 2006…
Always working on new technologies that address specific consumer audiological needs, Siemens will shape the next generation of digital signal processing algorithms in 2006.
Siemens Hearing Instruments
Piscataway, NJ
www.usa.siemens.com/hearing; (800) 766-4500
HR Headlines
• "Wireless Binaural Synchronization in Hearing Aids: Questions and Answers," by Thomas A. Powers and Pamela Burton (Jan, pgs 28-30,89)
• "Wireless Technology in an Open Ear Solution," by Pamela Burton and Thomas A. Powers (May, pgs 50-54)
• ACURIS Digital Hearing Instrument (May, p 64)
• "How to Scan Ear Impressions Right in Your Office" (July, p 46)
• Siemens Donates Almost $3 Million to Hurricane Relief (Nov, p 10)
Sonic Innovations

Looking Back at 2005…
SONIC innovations continues to set new standards in digital hearing aid technology. In 2005, we presented our exclusive S.M.A.R.T. Technology, a breakthrough in digital hearing aid design, which incorporates a suite of systems that constantly measure the listening environment and reacts within milliseconds to transparently adapt before important communication is lost. This clinically proven technology allows patients to seamlessly interact in their changing environment.
Innova, the first hearing aid to incorporate S.M.A.R.T. Technology, was released in early 2005. Innova combines all the features expected in a high-end hearing aid: truly personalized 100% digital technology, 16 independent compression channels, Noise Reduction, Feedback Cancellation, and Configurable Directionality. In addition, Innova offers features unavailable in competing products, such as Automatic Noise Reduction and DIRECTIONALfocus™. With its layers of patented, breakthrough features, which have been clinically proven to improve speech understanding in noise, Innova empowers patients to feel confident in their ever-changing environments.

Applause focuses on exactly what is needed to satisfy price-conscious patients—delivering breakthrough technology in a more affordable hearing aid. Applause offers S.M.A.R.T. Technology, Adaptive Directionality with DIRECTIONALfocus™, Automatic Noise Reduction, and Feedback Cancellation.
Moving Forward to 2006…
Moving forward in 2006, SONIC innovations will continue to introduce new products, including its smallest, most powerful open ear hearing instrument, as well as competitive product solutions at various price points in both custom and BTE models. SONIC innovations will also release new fitting tools.
Sonic Innovations
Salt Lake City, Utah
www.sonici.com; (888) 423-7834
HR Headlines
• "New Digital Aid Designed for Enhanced Directionality," by Victor Bray (Jan, pgs 44-47)
• "Clinical Study of a New Directional System: Initial Behavioral Results," by Victor Bray, Robert Ghent, and Patrick Murphy (Sept, pgs 54-55,84)
• "How to Do Better Than Saying 'You'll Get Used to the Sound of Your Own Voice'" (July, p 46)
• Sonic Innovations Purchases Tympany; Forms Hearing Health Network (Jan, p 10)
Sonion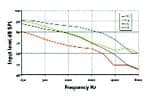 Looking Back at 2005…
Sonion took a huge leap forward, moving our 3000 Line from pre-production in Nederland to full ramp-up in Poland. Sonion is now able to supply everyone with unique components. The 3100 Receiver, at only half the size of our popular 1900 Receiver, offers high output for powerful ITEs, as well as the ability to make smaller BTEs. Likewise, the 3300 Receiver is designed to meet the high demand of providing maximum SPL output with high standards of performance; this receiver provides 3-4 dB more maximum output than other BTE receivers of the same size.
But 2005 was not only a year for innovating, it was also a year for building: The company announced plans and started ground-breaking for its new factory in Vietnam, where Sonion expects to have a facility ready during late-2006.

Moving Forward to 2006…
Looking back at our results in 2005 and looking forward to the effects of the initiatives we have in the pipeline, things seem very clear: Sonion stands ever-stronger in the market.
Sonion will continue expanding the extensive range of components we have, making our assortment even wider and deeper, striving to ensure that our customers always get what they need and want. With more than 5000 products, the search will be easier than ever with our new Sonion ProductSelector on www.sonion.com. If you can't find what you are looking for, please contact a Sonion representative who will be happy to help fulfill your specifications.
Sonion
Minnetonka, Minn
www.sonion.com; (952) 543-8300
HR Headlines
• "The Whole is Greater than the Sum of its Parts," by Morton Wagner and Søren Lyngsø-Petersen (Dec, p 44).
• AAA Convention (Feb, p 46)
• Sonion US President Jeff Taylor comments on industry (Apr, p 62)
• Latest Innovations at Sonion (June, p 62)
• Product Showcase: PJ 185 Volume Control Switch (Sept, p 76)
• BHI to Produce PBS Mini-Documentary Funded by Sonion (Oct, p 8; Nov, p 83)
Starkey Laboratories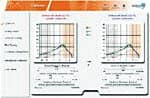 Looking Back at 2005…
Starkey's commitment to new product innovation continued in 2005 with the introduction of several new solutions to meet the widest variety of patient needs. Aspect, our first On-The-Ear (OTE) hearing instrument, offers patients with mild to moderate high-frequency hearing loss a discreet digital solution. The recently released Aspect Xtra offers all the cosmetic advantages of the original OTE, but now includes more programming control, and a variety of new enhancements to increase fitting flexibility and patient comfort. Building on the success of DaVinci PxP, the newest member of the DaVinci family, the Precision Super Power (PsP) BTE, provides the flexibility for standard, super-power fittings or is easily convertible to an instant-fit, open-ear instrument.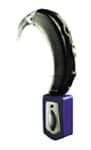 Starkey took a leadership position in the development of wireless technology with the introduction of ELI, the first device to offer hands-free communication between hearing aids and Bluetooth®-compatible phones and other consumer electronics. Named as one of the "most amazing inventions of 2005" by TIME magazine, ELI provides patients with wireless relief from the problems associated with telephone use. Our new SoundPort Custom EarSet provides similar Bluetooth connectivity for those who are not hearing impaired. Starkey also established www.hearwireless.com, a Web site exclusively dedicated to its wireless initiatives.
Moving Forward to 2006…
In 2006, Starkey looks forward to introducing its next generation of fitting software. Our new software offers professionals a significant performance, functionality, and speed upgrade. Throughout the coming year, look for Starkey's continued expansion of its HearWireless offerings and the release of an entirely new product line.
Starkey Laboratories
Eden Prairie, Minn
www.starkey.com; (800) 328-8602
HR Headlines
• "A Wearable Bluetooth Device for Hard-of-Hearing People," by Jerry L. Yanz, Randall Roberts, and Jorge Sanguino (May, pgs 38-41)
• "Starkey Hearing Foundation Raises $4.5 Million at Annual Awards Gala" (Oct, p 58)
• "Hearing Health Care Rallies to Support Hurricane Katrina Disaster Relief Efforts" (Oct, pgs 14,73)
• "Career Crossroads: New Options for Becoming an Entrepreneur," by Sugata Bhattacharjee (Nov, p 70,81)
• Starkey Labs Dedicates William F. Austin Center (June, p 14)
Unitron Hearing
Looking Back at 2005…
Unitron Hearing delivered new products in 2005 that provide more features at an outstanding value. Conversa.NT™ delivers more advanced features in a mid-level category instrument, with a core set of technologies widely recognized to improve communication, even in challenging environments.
Unitron Hearing also introduced Moda™, the ultra-small, fully featured 10A BTE. Moda offers a choice of slim tubes for open fittings or traditional earmolds, allowing hearing professionals to fit a wider range of hearing losses with a cosmetically appealing solution. Moda is now available in Conversa.NT, Unison 6 and Unison 3.

Moving Forward to 2006…
Unitron Hearing will offer even more in 2005 with exciting product launches, beginning with a new premium product that will be unveiled at AAA 2006.
Unitron Hearing
Plymouth, Minn
www.unitronhearing.com; (800) 888-8882
HR Headlines
• "Using WiFi Technology for Children with Unilateral Losses," by Jacqueline Rogers Scholl (May, pgs 44-46)
• Unitron Hearing Appoints Cameron Hay as President and CEO (Jan, p 72)
• Unitron holds 2-day Technology Symposium (Jan, p 76-77)
• Web Site Review (Jan, p 91)
• AAA Convention (Feb, p 46)
• HR Marketplace: Moda (Apr, p 79)
• Unitron introduces Conversa NT.Moda (July, p 62)
• ADA & IHS Conventions (Sept, p 41)
• Literature Review: Conversa.NT (Nov, p 58)
Westone Laboratories
Looking Back at 2005…
Westone takes great pride in customer responsiveness. In 2005, many of our developments and refinements came about by listening to our customers—all the while keeping an eye on what's down the road.

Among the highlights, Westone Music Products offered improved Universal Series in-ear musicians monitors. Recognizing the popularity of Apple iPods®, we introduced our new Style# 7i earmolds available in iPod white. The custom earpieces securely hold standard iPod earbuds and better direct the music into the ear. WebEar™, an online earmold order-tracking service, was added to www.westone.com to provide "real-time" results at the convenience of the dispenser. And we opened up a new world of earmold color options with OtoBlast™. Using our durable, water-clear silicone material as a base, up to three colors can be selected for hundreds of color combinations. Color options are no longer limited by the recommended earmold style.
Moving Forward to 2006…
There is no shortage of projects in development at Westone. For one "sneak peek," look for us to build on the success of our FIT™ Technology by researching new earmold applications for 3D Stereo lithography. First up will be an answer to the problem of custom earmolds for open fittings. Our Style# 4VH earmolds will combine custom comfort with an open fitting the hearing instrument requires, and the aesthetics a consumer demands.
Most of all, as we move forward, you can be assured that we'll continue to treat our customers like we always have—as a valued part of the family. Thanks for your patronage.
Westone Laboratories
Colorado Springs, Colo
www.westone.com; (800) 525-5071
HR Headlines
• "How to Get Better Results with Directional Mics" (July, p 47)
• Westone Pres Randy Morgan comments on industry (Mar, p 84)
• OtoBlast Earmold Material (June, p 62)
• 3D Stereolithographic Earmolds (Aug, p 66)
• AAA Convention (Feb, p 46); IHS & ADA Conventions (Sept, p 42)
Widex Hearing Aid Co
Looking Back at 2005…
Widex enjoyed significant success in 2005 with its élan Open Fit line of hearing instruments. Widex Open Fit models include Senso Diva élan, mid-level Senso Vita élan, and lower-cost Bravissimo élan hearing instruments.

The Bravissimo élan was the most recent addition to the complete Bravissimo line of hearing instruments, which was introduced in fall 2005 and offers excellent value with digital performance.
In 2005, Widex continued to receive outstanding national television exposure (which included many segments with television icon and Senso Diva hearing aid wearer Ed McMahon).
This year also saw the introduction of the outstanding widexpro.com professional Web site designed to make Widex information readily available to hearing care professionals.
Moving Forward to 2006…
2006 will mark two very special anniversaries for Widex and HAL-HEN. Both involve two of the most well-liked and respected individuals in the industry. Henry Meltsner and Harold Spar, after their service in the US Navy in World War II in 1946, went on to create the well-known HAL-HEn Company. In 2006, HAL-HEn will be celebrating its 60th anniversary. HAL-HEn was, and still is, among the world's most recognized and comprehensive hearing aid accessory company.
Meltsner and Spar are also the co-founders of Widex USA, which celebrates its 50th anniversary in 2006. Widex is one of the world's leading and most respected manufacturers of digital hearing instruments. And Widex continues—in the tradition of Meltsner and Spar—to offer uncompromising personal service in supporting the efforts of the finest independent hearing care professionals throughout the country.
Widex Hearing Aid Company Inc
Long Island City, NY
www.widexpro.com; (800) 221-0188
HR Headlines
• "Ampclusion Management 103: High Frequency Hearing Loss,"
by Kuk, Peeters, Keenan, and Lau (Apr, pgs 36-40,74-75)
• "Preserving Audibility in Directional Microphones: Implications for Adults and Children," by Kuk, Keenan, and Lau (Nov, pgs 62-66)
• "Get SET to Maximize Success in Fitting and Office Management," by Kuk, Smith, Jensen, and Westermann (Sept, pgs 64-70)
• Widex Pediatric Hearing Assistance Program Members (Apr, p 10)
• Widex Donates Otoscopes to AFA (Oct, p 70)