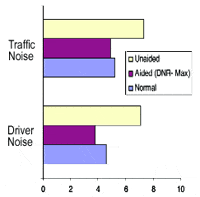 On The Leading Edge of today's hearing aid component technologies, Knowles Electronics continues to push the boundaries of performance, reliability, and value for microphones, receivers, and electromechanical controls.
FOR MORE THAN 55 YEARS, Knowles Electronics components have enabled hearing instrument manufacturers to design and manufacture more advanced products. From the miniaturization of microphones and receivers, to increases in acoustic fidelity and mechanical reliability, Knowles Electronics truly believes that "better components do make better hearing aids." Our microphones, receivers, acoustic filters, switches, trimmers, volume controls, sockets, and accessory components have been the foundation for numerous significant hearing aid advancements over the past 6 decades.
TODAY, Knowles Electronics is the world's leading provider of microphones, receivers, and electromechanical controls to the hearing health industry. Knowles continues to enhance its leadership position by linking exceptional design with the development of key transducer and electromechanical control technologies that further hearing aid performance, reliability, value, and customer benefit.
PROVEN PERFORMANCE demonstrated by a 2-year long study recently completed at Knowles Electronics found that Ferrofluid™ damping decreased overall receiver warranty returns by over 50% versus standard hearing aid receivers. The study, conducted on over 220,000 Ferrofluid damped receivers, compared overall return rates, receiver failure modes, and receiver reliability to a similar population of standard receivers. Key findings of the study include an overall in-warranty return rate decrease of 50%, a 69% reduction in receiver returns for "medium" sized receivers used in mini-BTE, half-concha, and in-the-canal aids, a 57% reduction in returns due to distorted receiver output, and a 36% decrease in returns related to shock-damaged receivers. For additional information on Ferrofluid receivers, contact your Knowles electronics account representative or visit us online at www.knowleselectronics.com.
CONTINUING INNOVATION with our new Pantograph Receivers™—increasing acoustic output while reducing vibration and feedback, our Business Class Microphones™—featuring advanced custom tuning features for higher fidelity with digital hearing aids and improved RFI performance with mobile communications in a wireless world, and our digital volume control —providing the basis for the leap to all digital hearing instrument control.
GLOBAL FOCUS with operations in 12 countries on four continents, Knowles Electronics components are used in hearing instruments found in over 120 countries around the world. Our belief that "better components make better hearing aids" translates into helping the hearing impaired no matter where they may be and uniquely positions Knowles Electronics to supply the world's hearing aid component needs.