Hearing Aids with Moisture Protection
ReSound, Bloomington, Minn, introduces iSolate nanotech on all of its Live and dot2 BTE hearing aids to protect against moisture and sweat. Nanopolymer coating technology is an integrated part of iSolate nanotech, which works by coating all elements of the hearing instrument with a thin protective layer that bonds at a molecular level with the internal and external components, shielding them without affecting their performance. Whenever moisture comes in contact with any element of the hearing instrument—including internal electrical components—it beads up and rolls off without being absorbed.
(800) 248-4327
www.gnresound.com
---
New Book on Managing Tinnitus
Plural Publishing, San Diego, has just released How to Manage Your Tinnitus, A Step-by-Step Workbook by James Henry, PhD, Tara Zaugg, AuD, Paula Myers, PhD, and Caroline Kendall, PhD, for patients or anyone who is bothered by tinnitus. It accompanies Plural's two guides, Progressive Tinnitus Management books—the Counseling Guide and Clinical Handbook for Audiologists. This third edition of the workbook, which has been extensively revised and expanded to include new sections describing key components of cognitive-behavioral therapy, includes a DVD and CD. The DVD contains four interactive videos, all of which are captioned.
(866) 758-7251
www.pluralpublishing.com
---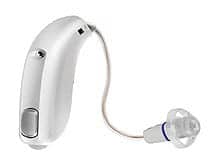 Hands-Free Connectivity to Devices
Avada Audiology and Hearing Care Centers, Louisville, Ky, an operating subsidiary of Hearing Healthcare Management Inc, introduces the next-generation Blulink II K Series, which provides hands-free connectivity to Bluetooth-enabled cell phones, MP3 players, landline phones, TV, and other wireless electronic devices. Four features work in tandem: 3D Sound allows users to hear voices that are spoken to them more easily; Speech Shield is designed to allow the brain to recognize natural speech cues while blocking distracting noises; Vibrant Bass restores a full bass sound; and Open Music allows users to hear music more vividly.
(800) 355-5840
www.avada.com
---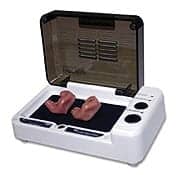 Hearing Aid Dryer and Freshener
HARC Mercantile Ltd, Portage, Mich, is offering the Renew hearing aid dryer and freshener from Serene Innovations. The device uses a gentle dry heat to remove moisture and condensation from hearing aids without the need for costly chemicals or desiccants. A UV light inhibits bacteria growth, which can cause itchy ears. The unit features a built-in battery tester, and the open compartment accommodates up to two pairs of hearing aids or cochlear implant processors.
(800) 445-9968
www.harc.com
---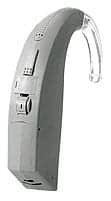 New Super Power BTE Hearing Aid
Sonic Innovations, Salt Lake City, part of the Otix Global Inc family, introduces Endura, its new 12-channel super power behind-the-ear (BTE) hearing aid, which provides high-quality amplification for people who have severe-to-profound hearing loss. With a maximum output of 140 dBSPL, the device provides enough power to fit even the most profound hearing loss. Features include integrated direct audio input; Bluetooth connectivity, when paired with the company's sonicBLU accessory; adaptive and automatic directionality; digital noise reduction; an automatic, hands-free program; four manual programs; 11 predefined listening environments; datalogging; and voice alerts.
(888) 423-7834
www.sonici.com
---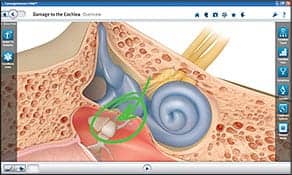 Updated Software for Hearing Care Practitioners
Eyemaginations Inc, Baltimore, has released LUMA version 1.3, the latest version of its software, helping to enhance patient education and marketing opportunities for the otolaryngology and hearing care community. The software includes new presentations covering introduction, testing, and treatment, and new functionalities within the program, which help to ensure that patients understand their condition and treatment options using the visual simulations.
(877) 321-5481
ent.eyemaginations.com