Harris Communications Inc, Eden Prairie, Minn, was established as a mail order catalog company in 1982. Since then, the customer base has expanded to the national and international level.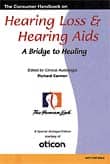 Bill Williams, national sales manager at Harris Communications, Eden Prairie, Minn, spoke with HR about the company's role in the future of the hearing care industry.
What is unique about Harris Communications and its product offerings?
Harris Communications is unique in that we have been in business since 1982 selling products to people who are deaf and hard of hearing. We understand the needs of people who are deaf and hard of hearing and know the types of products that they are looking for. We are also master distributors of some of the largest manufacturers of assistive technology for hearing loss.
How do you stay abreast of the needs of your customers?
We stay abreast of the needs of our customers by listening to them. If a customer tells us they want a certain product, we try to find it for them. As we look at new products for our catalog and Web site, customer requests carry a lot of weight in the selection process. For the benefit of our customers, we try to keep informed of the latest assistive technology so we can have the latest products in our catalog and on our website.
What role will Harris Communications play in the future of your industry?
In the future, Harris Communications' role in the industry will be as a leader in providing both products and customer service for people needing products for hearing loss. Although many companies carry products to assist people who are deaf and hard of hearing, they don't always understand assistive technology and the needs unique to these customers.
---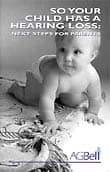 Jeff Taylor, president of Sonion US Inc, Minnetonka, Minn, recently spoke to HR about how his company's customers are a top priority within the business.
What's new at Sonion?
We have expanded our facility in Mierzyn, Poland, by 1500 m2 in order to meet the continued increasing demand for our hearing instrument components. Sonion Polska employs approximately 1,000 people. We are also proud of our latest product launches, which include: the PJ 185 Volume Control, a small VC with a switch; our full range of digital volume controls, and expanding range of combination units for modular assembly. We also introduced our new 3100 and 3300 receiver series. The 3100 receiver is a new size for the industry, offering high output in a small cross-section, and the 3300 receiver uses a vibration-canceling twin-motor design to improve fitting challenges.
How do you let your customers know they are important to you?
First of all, we listen and respond to their needs. We are here to support our customers in meeting their challenges, and we do so by continuously developing and providing them with advanced miniature components that are innovative and competitive. We offer the broadest product portfolio in the industry, together with unique services to help our customers in any way possible with full service centers located in the United States, Denmark, and China. We increase our investment in research and development every year towards developing electromechanical and transducer products with improved performance, smaller size, and better functionality.
What do you envision for the future of your industry?
We see further refinements of all components giving better performance, quality, and value. We also expect the industry's shift toward customization at the component level will continue to better provide custom quality and performance for the manufacturers' specific designs and applications. We feel we are well positioned to service this growing trend.