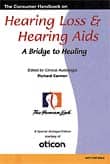 Binaural Hearing System
Siemens Hearing Instruments, Piscataway, NJ, introduces the ACURIS™, a binaural hearing system with e2e wireless™, which allows two independent hearing instruments to function as one hearing system. e2e wireless synchronizes the system's core advanced digital signal processing and wearer operated controls. Incoming signals are evaluated and the hearing system automatically synchronizes the instruments, resulting in optimized hearing from both ears according to the dynamic listening situation. ACURIS hearing instruments with e2e wireless are available in all custom and BTE models. (800) 766-4500; www.usa.siemens.com/hearing.
---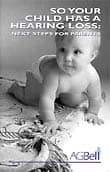 Hearing Aid Receivers
Knowles Electronics, Itasca, Ill, introduces the WbHC and PHF+ receivers. The WbHC receiver, which is targeted for patients with mild-to-moderate high-frequency hearing loss who require under 40 dB acoustic gain, provides more than 2900Hz in increased receiver bandwidth (per ANSI S3.22 standard) in the speech-critical 3 kHz to 7 kHz range. The PHF+ features Knowles' patented Pantograph™ receiver technology for improved response, efficiency, and maximum power output in the 2 kHz to 5 kHz frequencies for all ranges of BTE applications. (630) 250-5100; www.knowleselectronics.com.
---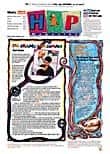 Portable Amplified Telephone
Clarity, Chattanooga, Tenn, a division of Plantronics, Santa Cruz, Calif, introduces the C440, a lightweight, portable amplified telephone with high-frequency 2.4 GHz technology. The C440 features: amplification of sound up to 30 dB; adjustable ringer volume; bright visual ringer in base and handset to alert users to incoming calls; a large, lighted dial pad; and hearing aid compatibility. It also features modern telephone functions and options, such as caller ID with 50-number name memory, a customizable handset ringer, one-touch emergency key, and redial, flash, mute, and page functions. (800) 552-3368; www.clarityproducts.com.
---

Clinical Audiometer
GSI Viasys™ Healthcare, Madison, Wis, offers the GSI 61, a two-channel clinical audiometer for fast, accurate, pure tone and speech testing, using phones, bone vibrator, and sound-field speakers for output. Features include: both status and audiogram screen layouts for data presentations; an articulating screen and ergonomic front panel for easy use and viewing; the ability to store audiogram results; and mixing/routing capabilities that allow operators to mix signals and direct them to either or both ears. Available enhancements include a sound-field option, a CD player, high-frequency phones, insert phones, a printer, or an RS 232 port. (608) 441-2323; www.viasyshealthcare.com.
---

Communication Software Program
Lightning Enterprises, Limington, Me, announces the release of Lightning eDirect, a free communication software program that resides on the computer desktop, and gives direct access to a private section of Lightning Enterprise's Web site. Subscribers receive special pricing on popular products and equipment, as well as instant notification of special offers, company and industry news, and any factory seconds that may become available. Lightning eDirect can be installed in approximately 1 minute from the company Web site. (877) 546-1797; www.lightningenterprises.com.
---

Wireless Listening Device
Conversor Products Ltd, Belfast, Northern Ireland, offers The Conversor®, a wireless FM assisted listening device. The Conversor filters out unwanted background noise and improves sound level and clarity. It consists of two components, an FM transmitter and a receiver. The compact transmitter can be held in the hand and pointed at the desired sound source, or placed on a surface near a distant sound source for enhanced intelligibility up to 25 meters away. The lightweight receiver is worn by the user on a pendant around the neck, either above or underneath clothing, and sends the sound received from the transmitter to the hearing aid. For more information, contact Hal-Hen Company Inc, Garden City, NJ. (800) 242-5436; www.conversorproducts.com.