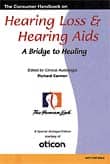 Laser Shell Patching Kit
Hagemeyer Tech-care Products (formerly Warner Technologies), Minneapolis, offers a patching kit designed for laser shell patching. This kit includes a small portable UV light, polymers, buffing wheel, UV Loctite adhesive, carbide cutter, and the company's new Clean-Wipes, pop-up wipes specifically formulated for cleaning hearing products. (800) 328-4757.
---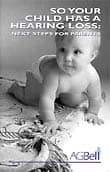 New Look Hearing Aids
Interton, Minneapolis, introduces the SilFlex Elite™, a follow-up to its SilFlex soft-solid shell material. This product includes an upgrade package available with any custom digital product, and includes gold-plated components, a translucent faceplate, and the soft-solid body material to provide improved comfort characteristics. (763) 404-1122.
---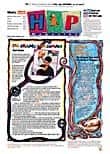 Output Receiver
Sonion US Inc, Minnetonka, Minn, has developed the maximum SPL output 3300 receiver. Similar in size to the 1900 model receiver, the 3300 is suitable for high-power premium BTE applications and features tandem, twin-motor performance, 3 to 4 dB more SPL output than other BTE receivers of the same size, and reduced mechanical vibration. (952) 543-8300.
---

Digital Hearing Instrument
Siemens Hearing Instruments, Piscataway, NJ, introduces a new solution as part of its PHOENIX™ family of hearing instruments. PHOENIX™ One is a basic digital hearing instrument designed to upgrade analog users to the innovations of digital technology. PHOENIX One offers the advantages of digital sound processing while maintaining flexible trimmer controls preferred by many hearing care professionals. Suitable for mild through severe hearing loss, the hearing aid offers trimmer controlled fitting, enhanced signal dynamics through digital signal processing, standard manual volume control (except CIC model), standard audible signal indicators for low battery power, and optional telecoil (available on ITE and ITC models). The product is available in all custom styles to manage a wide range of hearing loss degrees and types. (800) 766-4500.
---

Compact Battery Testers
Precision Laboratories, Altamonte Springs, Fla, offers two new hearing aid battery testers. Both testers are lightweight and compact. Each features a convenient compartment for spare batteries and a display that is easy to read. Within seconds, users can determine the strength of any hearing aid battery. (800) 327-4792; www.precisionweb.com.