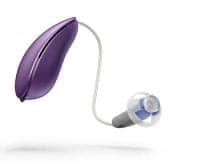 Oticon Targets First-Time Users With Intiga
Oticon, Somerset, NJ, has released the Intiga, a new hearing aid line that targets first-time users through faster customer acceptance and satisfaction. Intiga is designed to address first-time users' desire for discreetness, natural sound quality, and rapid acclimatization. It features an ultrasmall size, sleek, ergonomic design, Oticon's RISE 2 sound processing, and a fast adaptation strategy that Oticon has tested to facilitate rapid acclimatization for first-time users. It also includes reportedly the world's smallest wireless hearing device and Oticon's smallest RITE hearing solution, 33% smaller than the miniRITE.
(800) 526-3921
www.oticonusa.com
---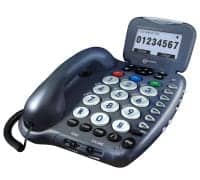 Sonic Alert Releases Next-Generation Amplified Telephone
Sonic Alert, Troy, Mich, is now offering the Geemarc Ampli455, a next- generation digital amplified telephone that is designed for people with moderate to severe hearing and vision loss. The Ampli455 features TrueSound™, a technology that guarantees amplification capability up to 40 decibels and has adjustable receiving tone control +/-10 decibels. The phone also includes a high-quality answering machine that can amplify messages up to 40 dB through the handset while also providing a slow message playback feature that makes it easier to retrieve and understand messages.
(248) 577-5400
www.sonicalert.com
---

Cochlear Adopts Resound's 2.4 GHz Wireless Technology
GN ReSound, Bloomington, Minn, has announced that it has entered into a technology development and license agreement to supply 2.4 GHz wireless technology to Cochlear America's implantable bone anchored hearing devices. The 2.4 GHz wireless spectrum is a globally accepted frequency band that is used by most cordless phones, video game consoles, home wireless networks, garage door openers, and many other common wireless items. The 2.4 GHz technology enables the Cochlear end user to receive streamed sound directly without wearing a streaming device around the neck.
(800) 248-4327
www.gnresound.com
---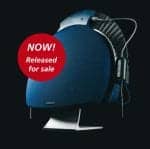 Otometrics Officially Releases Aurical Fitting Solution in America
Otometrics, Schaumburg, Ill, has officially released the AURICAL audiometric fitting solution in the United States. The company reports that it is the world's only complete, modular fitting solution. Launched at the 2011 AudiologyNOW! show in Chicago, AURICAL has been available in Europe since May 2011. The company said that its core vision was to develop a "fitting friend" that would give flexibility and built-in easy to use tools for hearing health professionals. A result of that goal is AURICAL's FreeFit probe microphone measurements unit, which has binaural capabilities and predefined measurement sequences.
(800) 289-2150
www.futurefitting.com
---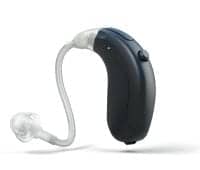 Beltone Adds Wireless Mini-BTE
Beltone, Chicago, is adding the wireless 66DW Mini-BTE and Beltone True new custom models to its Beltone True line. Both product extensions add to the company's latest generation of Bluetooth-compatible hearing instruments. The new wireless 66DW Mini-BTE incorporates all of Beltone True's benefits into the smallest, full-feature mini-BTE ever offered by Beltone. The model can be configured to either open or standard fittings, offering more options for the patient's individual needs. Because it is wireless, it can also connect to Beltone's Direct Line accessories, Phone Link, TV Link, and Remote Control.
(800) 235-8663
www.beltone.com
---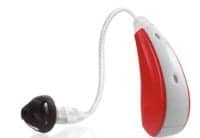 After Updated Wi, Starkey Releases New X Series
Starkey Laboratories, Minneapolis, has introduced the new X Series™ of digital hearing aids. The new family includes an array of new features, including Voice iQ2, an update to Starkey's noise reduction and speech preservation system, and Spectral iQ, a frequency lowering technology. X Series introduces three new hearing aid styles: Xino™ (pictured), Starkey's smallest RIC to date, the new RIC 13, and a new Power Plus BTE. Starkey recently updated its Wi series with many of the same new features, However, the X Series family does not have wireless functionality, but does include a broader style selection.
(822) 465-0999
www.starkeypro.com