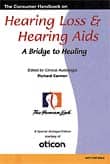 Versatile Hearing Device
Warrenville, Ill-based Phonak Hearing Systems offers the miniValeo™ with three fitting options: open fitting with a slim tube, open fitting with standard tubing, and traditional fitting with a custom ear mold. With a miniaturized instrument casing, the miniValeo allows for on-the-spot fitting and features multiple signal processing strategies, three memories, active feedback management, and dual microphone AudioZoom. (800) 777-7333; www.phonak.com.
---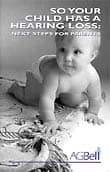 Amplified Telephone
As part of its Clarity Professional product line, Clarity, Chattanooga, Tenn, introduces the C2210, a corded, amplified telephone. Using Digital Clarity Power™ technology, C2210 amplifies incoming sound up to 40 dB. Users are alerted of an incoming call with a bright, flashing ring indicator on the front of the phone. Standard features include caller ID and voice mail indicator, large lighted dial pad, built-in alarm clock, a 2.5 mm headset jack for hands-free telephone calls, and a 3.5 mm audio output port. Optional accessories include a bed shaker and a remote, wireless lamp flasher. (800) 552-3368; www.clarityproducts.com.
---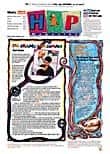 Volume Control Switch
Sonion US, Minnetonka, Minn, offers the PJ 185 volume control with a built-in on/off switch. PJ 185 is designed to enable hearing instrument designers to make smaller ITE/ITC instruments. The body volume of the new size control is only 33% of its predecessor, PJ 88. +45 4630 6666; www.sonion.com.
---

Portable Spot Cure Device
Lightning Enterprises, Limington, Me, introduces Spotty, a handheld UV spot cure device that is able to cure UV adhesives and coatings. Spotty is lightweight and portable, and incorporates an interchangeable head system allowing users to swap curing heads of different wavelengths and power outputs for various curing applications. It is available with a hard shell carrying case, and can be operated by the supplied wall transformer or 9V battery pack. (877) 546-1797; www.lightningenterprises.com.
---

Pocket-sized Screening Device
Oaktree Products Inc, Chesterfield, Mo, introduces the EarPeace Hearing Screener. This device is about the size of a credit card and emits a pulsed tone at 500 Hz, 1000 Hz, 2000 Hz, and 4000 Hz. It can be custom printed with the individual's practice information and can be given to physicians for referrals. (800) 347-1960; www.oaktreeproducts.com.
---

Software Upgrade
GN Otometrics, Schaumburg, Ill, has released a new version of its PC software package OTOdiagnostics Suite (ODS). ODS offers live wireless integration, and remote control of the compact and flexible MADSEN OTOflex 100 middle ear analyzer. The new version introduces the plug and play of Bluetooth radio devices, and a fully automated OTOflex device search and connection setup. The manual setup has been replaced with a single button click so all OTOflex devices within the Bluetooth range will be listed and ready for selection within seconds. (800) 289-2150; www.gnotometrics.com.
---

Cellular Phone Program
Audex, Longview, Tex, offers the Audex Cellular Program to help people with hearing loss overcome problems with digital cellular phones. Using a Nokia® cell phone enhanced with the CHAAMP module, and activated on the nationwide TracFone cellular system, users will be able to listen without interference from their phone. Features include a built-in amplified magnetic loop transmitter, amplified ringer with flashing lights, and an external amplified audio output jack. It is hearing aid and cochlear implant compatible. (800) 237-0716; www.audex.com.
---

Classroom Amplification System
LightSPEED Technologies, Tualatin, Ore, offers the LES 750iR Infrared Classroom Amplification System. The system uses infrared technology, eliminates FM interference, and has team teaching or student microphone capabilities. It features the LT-70 LightMic™ wireless microphone/ transmitter, four speaker outputs with on/off switches, two auxiliary inputs and outputs, and a five-year warranty (excluding batteries.) (800) 732-8999; www.lightspeed-tek.com.
---

Otoscope Light Source
MedRx Inc, Largo, Fla, offers a video otoscope with a Light Emitting Diode (LED) light source. The LED has a projected life of about 20,000 hours and uses less than 7 watts of energy. The light output is in a color range that can be white balanced by the MedRx video camera for true color video otoscopy. The resolution helps in contrasting a clean ear canal and normal eardrum with excessive cerumen, foreign bodies, PE tube status, and other abnormalities. It interfaces with the MedRx 3 mm probe and miniature video camera. (888) 392-1234; www.medrx-usa.com.
---

Digital BTE Line
Prairie Labs Inc, Hopkins, Minn, introduces a new line of totally digital and analog ready-fit BTE hearing instruments. Prairie Songs™ 2 is offered with a two-channel, 10-band digital amplifier, and is available as a 100% programmable or stand-alone model that can be ordered with trimmer-controls. Prairie Songs™ 4 provides a four-channel, 12-band digital programmable amplifier. Standard features include noise reduction, adaptive feedback rejection, built in electronic directional processing, and dynamic contrast detector. (800) 322-8238; www.prairielabs.com.
---

DaVinci with Bluetooth
Starkey Laboratories, Eden Prairie, Minn, offers DaVinci PxPb, the latest addition to the DaVinci product line. The digital, directional hearing instrument has a push button option, providing conventional controls for on, off, and memory selection. All other DaVinci functions remain the same. Now all DaVinci BTEs are compatible with Starkey's ELI, the Bluetooth® solution for wireless connectivity between hearing instruments and mobile phones.
---
Cochlear Implant System
Cochlear Americas, Englewood, Colo, offers the Nucleus® Freedom™ featuring SmartSound™ technology. The water-resistant cochlear implant system works with the speech processor's quad-DSP to deliver SmartSound digital microchip, which has the capability of handling future upgrades and enhancements as they become available. Nucleus Freedom is MRI safe, requires minimal excavation, and is tested to standards developed by the US military. (800) 523-5798; www.cochlear.com.