Sonova Appoints Hartwig Grevener, Formerly of General Dynamics, as CFO
Sonova Holding AG has appointed Hartwig Grevener as its new CFO. The 45-year-old German citizen is currently CFO of Jet Aviation, a business group of General Dynamics. Grevener will officially start on August 1, 2012.
Grevener is reported to have an extensive track record in executive finance roles, within both privately owned enterprises and large corporations.
In addition to the CFO announcement, Sonova said that it had permanently appointed Andi Vonlanthen as GVP Research and Development. He has held this position ad interim since April 2011.
The appointments mark a new beginning for the hearing aid manufacturer. In the spring of 2011, an insider trading investigation at Sonova prompted the resignations of three of Sonova's top executives, including former CFO Oliver Walker.
Paul Thompson will remain interim CFO until Grevener joins the company in August. He took over this role on March 30, 2011, following the departure of Walker. After ensuring a smooth transition, Thompson will resume his role as GVP Corporate Development.
Lukas Braunschweiler, CEO of Sonova Holding AG, commented in the press statement, "Hartwig Grevener has successfully held senior finance positions in both listed companies and those that were held by private equity investors. His background and long experience in finance and business administration, as well as his training in engineering, will benefit him in understanding our business and the technology of our products. His focused and pragmatic approach, as well as dedication to his work and team, fit well with the culture and management approach of our company."
As CFO of Jet Aviation Group, Grevener has been responsible for finance, IT, and risk management and compliance. During his tenure, the company reportedly experienced strong organic growth and expanded its footprint to Brazil, China, and Russia.
Before joining Jet Aviation, Grevener was CFO for the European operations of Gate Gourmet, a global airline catering firm. He holds a diploma in business administration and mechanical engineering from the University of Berlin, as well as a PhD in business administration from the University of St Gallen.
Grevener said, "I consider myself to be a full-fledged CFO, but I am also an engineer with great interest in new technologies. As CFO of Sonova, I will be able to combine both of these passions. I am really looking forward to becoming part of the Sonova success story."
"Paul Thompson took on the responsibility of interim CFO at a time when the company was in a difficult situation. He made a huge contribution to regaining the trust of the financial community in our company. For this outstanding performance and his loyalty to Sonova, we owe him our gratitude," Braunschweiler commented.
Vonlanthen's permanent appointment as GVP Research and Development follows after he was appointed as interim group vice president in April 2011. Since 2004, he has been responsible for the Group System Integration department.
Laurie Wells, AuD, Receives NHCA's Michael Beall Threadgill Award
Laurie Wells, AuD, manager of Audiology for Associates in Acoustics Inc, has received the Michael Beall Threadgill Award during a ceremony at the annual conference of the National Hearing Conservation Association (NHCA).
The Threadgill Award was established in 1985 and recognizes an individual whose committed leadership and insight have furthered the NHCA's mission of preventing hearing loss from environmental factors in all sectors of society.
Over the past two decades, Wells has been a strong proponent of hearing conservation, both within and beyond the NHCA. She has represented the American Academy of Audiology on the Council for Accreditation in Occupational Hearing Conservation (CAOHC) since 2007, and she is currently the vice-chair of education for CAOHC.
Wells also has provided occupational audiology services to local employers while serving at the University of Northern Colorado Speech-Pathology and Audiology Clinic. In addition, she has provided hearing conservation education and implementation in Belgium, China, Czech Republic, France, Hungary, India, Spain, and the West Indies.
Wells has a long history of service with NHCA. In 1999, she accepted the role of secretary on the NHCA Executive Council and remained on the council for the next 7 years, serving as vice president, president-elect, president, and, finally, as past president in 2007. While serving in these various positions, she planned and participated in multiple NHCA Excellence Seminars, acted as program chair for two consecutive conferences, and was an associate editor and contributor for the NHCA Spectrum.
"Dr Wells has selflessly donated her time and energy to our organization, and to the cause of hearing loss prevention. She exemplifies the ideals of the NHCA with her dedication," said Laura Kauth, NHCA president and chair of the Nominations Task Force.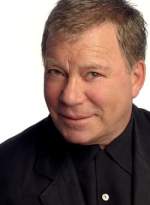 William Shatner
William Shatner Talks About His Tinnitus on NPR
In a National Public Radio (NPR) interview broadcast on February 18, 2012, actor William Shatner discussed his challenges with tinnitus and urged listeners to seek treatment.
Shatner, best known for playing Captain James Kirk on television's Star Trek series, was on NPR's Morning Edition program to promote his new one-man show, "Shatner's World: We Just Live in It." About halfway through the program, interviewer Scott Simon asked Shatner about his struggle with tinnitus.
Shatner said he was diagnosed with tinnitus about 15 years earlier and described his particular tinnitus tone as sounding like an empty television channel that broadcasts a constant "hiss-static."
Shatner goes on to describe an audiometer test that identified his tinnitus tone. He said, "And when [the audiometer] reached the same timber and tone of my sound, I broke into tears. Somebody had hacked their way through this jungle of sound where I was totally alone in my agony, and somebody had reached me and it just moved me to tears."
Shatner also mentioned to the national audience how many returning veterans suffer from tinnitus. Apparently being treated with masking devices, Shatner ended the conversation saying, "If one person is listening to this can be helped by [me] saying, don't despair. I promise you, eventually you won't hear it; it won't go away, but you won't hear it."
You can hear the entire interview and read the transcript on the NPR Web site at: tinyurl.com/6q24oso