Phonak Helps UK Researchers Develop Software Hearing Dummies
Crash dummies help auto makers make stronger and safer cars. Now researchers from the University of Essex and Phonak are creating new software hearing dummies that can help with diagnosis, as well as to create more precise and customizable hearing aids.
The research is being carried out by a team in the university's Department of Psychology with funding from the university's Engineering and Physical Sciences Research Council (EPSRC).
The goal is to enable hearing aids to be carefully calibrated so that they address the particular underlying hearing condition affecting each individual patient. The hearing dummies may also help to reduce sound interference, which leads to an inability to follow conversations in noisy environments.
People also differ in how much they are affected by noisy environments, which is why developing a tailor-made approach represents a significant breakthrough.
The first key advance has been the development of unique computer models, or "hearing dummies," that can use the information collected during the tests to simulate the precise details of an individual patient's hearing. By altering individual mathematical algorithms within the computer models, the dummy's hearing capabilities can be adjusted until they perfectly match the hearing characteristics of the patient. This will then indicate the likely cause of the patient's hearing impairment.
Lead researcher Professor Ray Meddis uses tailor dummies as an analogy for his research. "In the same way that a tailor's dummy is used to measure and fit a garment for a particular person," says Meddis, "our software dummy is used to gauge a patient's hearing requirements so that their hearing aid can then be programmed to suit their needs right at the beginning of the process without the need to come back for further time-consuming adjustments to their device."
The second key advance achieved by Meddis and his team has been in the design of new hearing tests. Current clinical practice focuses on threshold testing to identify how quiet a sound can be while remaining audible, and hearing aids are generally prescribed solely on the basis of these tests.
The new tests, which are reportedly quicker and easier to use, concentrate on higher sound levels more typical of everyday life. "Our work has shown that, when it comes to hearing impairment, no two people are alike," says Meddis. "That's why two people with apparently similar hearing thresholds often react very differently to their hearing aids."
The third reported advance involves developing a new kind of hearing aid that simulates how a normal ear works. The aim of this new aid is to restore the particular aspects of hearing that are faulty and to do this as naturally as possible.
In collaboration with hearing aid manufacturer Phonak, Professor Meddis and his team have now designed a lab-scale version of a device that is being tested on patients. The next step is to work with a manufacturer to fine-tune the software and miniaturize the technology.
"Traditionally, the fitting of hearing aids has focused on symptoms, not causes," Meddis says. "Our aim has been to break through the limitations of current hearing aids and current hearing assessment procedures, and so ultimately enable hearing impaired people to play a much fuller role in society."
More information is available in an audio slide video on YouTube available at youtu.be/-rHWkMyDP-8.
Tinnitus More Common for Veterans than Nonveterans
A new study published in the Department of Veteran Affairs' Journal of Rehabilitation Research & Development indicates that tinnitus is more common for veterans than nonveterans.
According to the study's abstract, hearing loss and tinnitus are the two most prevalent service-connected disabilities among United States veterans. The number of veterans receiving compensation and services from the Department of Veterans Affairs (VA) for these conditions continues to increase annually.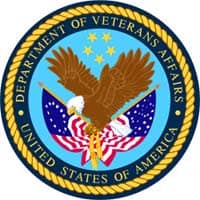 However, the majority of veterans do not use VA medical centers or clinics for health care and do not receive VA compensation payments. Therefore, the prevalence of hearing loss and tinnitus among US veterans is unknown.
The study used National Health and Nutrition Examination Survey data, collected from 1999 to 2006, to estimate the prevalence of these auditory conditions among male veterans.
Between 1999 and 2006, pure tone audiometric data from 845 male veterans were compared with pure tone thresholds collected from 2,086 male nonveterans. The authors used questionnaire data collected between 1999 and 2004 to calculate and compare the prevalence of tinnitus for 2,174 veterans and 4,995 nonveterans.
In general, pure tone thresholds did not differ significantly between veterans and nonveterans for most frequencies tested (500-8,000 Hz). The overall prevalence of tinnitus was greater for veterans than that for nonveterans (p < 0.001), with statistically significant differences in the 50 to 59 and 60 to 69 age groups.
SOURCE: Folmer RL, et al. Audiometric thresholds and prevalence of tinnitus among male veterans in the United States. J Rehabil Res Dev. 2011;48(5):503-516.
NCRAR 5th International Conference Scheduled for October 12-14
The National Center for Rehabilitative Auditory Research (NCRAR) will be holding its 5th International Conference at The Nines Hotel in downtown Portland, Ore, on October 12 to 14, 2011. The conference title is "Expanding our Horizons: Medical Conditions and Audiology."
More information is available at www.ncrar.research.va.gov/Education/Conf_2011/2011_NCRAR_Conference.asp.