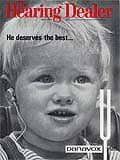 Hearing Dealer,
July '71
40 Years Ago in July 1971. Hearing Dealer Editor (and former HR Editorial Director) Marjorie Skafte urged the industry to adopt a PR campaign highlighting the competency of hearing dealers to push back the negative perceptions caused by recent media coverage, particularly a Consumer Reports article, as well as government intervention in the hearing industry. She urged participation in the various National Hearing Aid Society (now International Hearing Society) chapters and provided an article entitled "State Associations on the Move" that covered the topics of the Societies' education, communications, ethics, and licensing efforts. In another sign of the times, hearing aid manufacturer Telex made note of its agreement with the FTC to "[forswear] indiscriminate use of the word new and of claims of invisibility or undue indiscernability." NHAS President Anthony DiRocco published a strong response to the Consumer Reports article and characterized it as being based on "faulty logic, bad economics, generalizations based on inadequate research, and worse yet, rumor."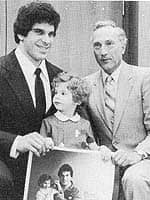 1981: Lou "The Incredible Hulk" Ferrigno and BHI Poster Child Sarah Halpert present a Better Hearing & Speech Month poster to Secretary of Health and Human Services Richard Schweiker.
30 Years Ago in July 1981. With newly elected President Reagan in office for 6 months, Hearing Instruments ran an article that dealt with supply-side economics and giving more power back to the state and local governments. In an article ahead of its time, Norman S. Hillman, MBA, a marketing manager at Knowles Electronics, published the first of a three-part series titled "Directional Hearing Aid Capabilities" that covered many of the aspects now seen as crucial for most hearing aids (but not the ability to switch from directional to omnidirectional). Additionally, Paul Yannick, Jr, PhD, published "Tinnitus—A Holistic Approach" that offered case studies and possible etiologies of tinnitus patients. In the news, Oticon President Jerry Johnson announced the company had achieved its highest sales in the first 4 months of the year since its US establishment 15 years ago, and he reported that Oticon now employed almost 100 people in New Jersey. Omni President Terry Griffing announced the opening of its new manufacturing facility in Dallas.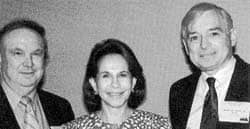 1991: April's AAA 3rd Annual Convention in Denver drew 1,000 attendees including SHHH (now HLAA) founder Howard "Rocky" Stone, Geraldine Dietz Fox, and NIDCD Director James Snow.
20 Years Ago in July 1991. Hearing Instruments Editor Karen Cranmer-Briskey interviewed David Goldstein, PhD, chairman of the Audiology Foundation of America, about the newly proposed doctor of audiology degree, and Alice Berkowitz, PhD, MBA, wrote that the industry should stop calling tests "real-ear measurements" or "probe-mic measurements" and instead call them "acoustic resonance imaging." The issue also carried the obituary of Ralph Allison, one of the industry's most accomplished engineers, chiefly known for innovative Telex and Maico audiometers of the 1930s and 40s.
10 Years Ago in July 2001. HR 's July 2001 edition was a 218-page phone book of the hearing industry called The Worldwide Registry, the first year it was produced after HR 's purchase by CurAnt Communications of Los Angeles.