The following short articles were written by the respective manufacturers/suppliers in order to provide HR readers with fast, effective information on a wide range of topics, including fitting, diagnostics, unique hearing aid applications, and marketing/business management concepts. These descriptions were provided by the participants upon request of HR. To learn more about these topics, or the products/services featured in the tutorials, please contact the companies directly.
SUBJECT CATEGORIES
BUSINESS MANAGEMENT
How to Increase Office Efficiency
Blueprint OMS is is the fast-growing office management system (OMS) specifically developed for hearing health clinics. Blueprint OMS manages data and tasks such as: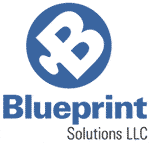 Scheduling
Patient data
Hearing aid and equipment information
Ordering and invoicing
Re-call and marketing
Reporting
Accounting integration
Some of the key advantages of using Blueprint OMS are:
Graphical user interface. Behaves like a standard windows application with features such as "drag and drop," right click etc. Provides short learning curve and a faster user interface.
Real time QuickBooks integration from multiple locations. Transactions created in Blueprint OMS are posted immediately into QuickBooks and with greater detail.
The marketing module in Blueprint OMS makes it extremely easy for a clinic to target specific patient segments with a relevant message. Examples: Recall of patients not seen in a year or other period of time. Patients where hearing aid warranty is about to expire. Patients with hearing aids of a certain age, type, manufacture etc. Patients with specific types of hearing loss.
Extensive reporting module.
Ability to customize many aspects of Blueprint OMS to fit a clinic's specific need. This includes incorporation of clinic specific forms and letters.
Integration with Noah and CounselEAR (medical report writing).
Cloud computing for hearing professionals. Accessible from anywhere.
Blueprint OMS is clinic management made easy.
Blueprint Solutions LLC
Eden Prairie, Minn; (877) 686-8410
www.blueprintsolutions.us
---
How to Maximize Benefit from Manufacturer Marketing and Business Support
Marketing should be an integral part of your business strategy. While some patients may be affected by the economy, the vast majority of the target population still has the highest discretionary income of any age group. You need to be out there promoting yourself, your services, and your practice.

So How to Get Started?
Using manufacturer support. The good news is that you don't have to be a marketing guru or hire an outside agency to effectively market your practice. Simply take advantage of the considerable professional marketing and business support services provided by hearing care manufacturers.
Don't assume that accepting a manufacturer's business support means you must use an "off the shelf" one-size-fits-all solution that may not reflect the unique nature of your practice. At Oticon, customized programs are developed for both retail and clinical settings. We identify the specific needs of different customer groups and tailor marketing programs and customized solutions that are most effective and appropriate for each.
Keeping marketing effective. To attract new patients and retain existing ones, you need to keep your program offerings fresh, innovative, and relevant. Innovation in Oticon's business support is always driven by insight into people's needs and concerns whether they are experienced users, first time users, power users, or pediatric patients. This enables us to develop an effective range of marketing, counseling, and educational tools to help you empower more people with hearing loss to play an active part in life.
Create new opportunities and strengthen your practice with unique support, like OMS solutions. Manufacturers' business support can also create opportunities for you to take advantage of targeted resources. For example, at Oticon, we have formed a partnership with Blueprint Solutions to bring focused office management solutions to our partners.
Growing a Successful Practice
The dedicated marketing support that hearing care manufacturers like Oticon provide can give you what you need to plan and execute more effective patient outreach and other activities that will enable you to grow a successful practice. The programs are tested and proven. The value to your practice can be priceless.
Oticon
Somerset, NJ; (800) 526-3921
www.oticonusa.com / www.MyOticon.com
FITTING TIPS
How To Speechmap® Successfully
Speechmap is a trademarked hearing instrument fitting environment first introduced by Audioscan®. It was inspired by the work of Margo Skinner and David Pascoe who developed a fitting method based on amplifying a calibrated real speech signal to the approximate center of the auditory area. Speechmap was the first embodiment of this concept in a commercial system. But why is Speechmap so necessary?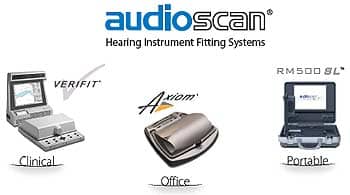 Hearing instruments do not, and should not, fit themselves. Using external test equipment is the only way to guarantee objectivity and accuracy. It has been shown, and indeed acknowledged, that hearing aid programming software is just a prediction of what may or should be happening at the tympanic membrane. Speechmap is the way to directly verify the output of the hearing instrument programmed as it will be worn —processing the signal it is designed to process. Audioscan systems (Verifit®, Axiom®, RM500SL) all utilize some form of Speechmap. Once the probe tube is positioned, three easy tests complete the process:
55dB Soft Speech Passage. The user need only adjust the compression and gain settings to center the long term average speech spectrum at/near threshold.
65dB Soft Speech Passage. The user adjusts setting to move the full speech envelope above threshold.
MPO Sweep. The user adjusts the settings to ensure loud sounds remain comfortable.
This simple, three-step process accomplishes several goals. The hearing healthcare professional can ensure that speech is audible, intelligible, and comfortable. From a counseling perspective, it is also easy to gain patient understanding of difficult concepts like recruitment and residual auditory area. Finally, patients are more likely to accept their fitting prescription with the knowledge that objective measures have been used.
Visit www.audioscan.com to learn more about Audioscan hearing instrument fitting systems or contact your local distributor to schedule a test drive.
Audioscan
Dorchester, Ontario; (800) 265-2093
www.audioscan.com
---
How to Achieve a Truly Personalized Hearing Instrument Fitting for Your Clients
Wouldn't it be great to build a loyal client base with quick and customizable first fittings?
Bernafon's fitting software, Oasis, helps you gain user confidence by incorporating your clients' lifestyle preferences in a way that makes customizing fittings a snap. The Lifestyle Profile in Oasis is a structured interview that analyzes the client's communication problems by identifying and prioritizing the individual's most important listening situations. For instance, if your client is a frequent movie-goer, choosing the Cinema program available for our new Chronos hearing instrument (premium models only) will help your client hear naturally when in the movie theater.
The Lifestyle Profile is divided into 4 main categories—Home, Leisure, Work, and Travel. Each category offers a specific selection of subcategories from which a Lifestyle Priority can be built. A Lifestyle Priority consists of two essential elements that must be selected:
An environment (for example: restaurant, meeting, place of worship, car)
A goal (for example: to follow conversation, to have comfort, to listen to music)
Depending on the environment and the goal, other pieces of information may be offered and must be selected. For example:
The number of people your client wants to hear in that environment (1 person, several)
The noise level in that environment (quiet or noisy)
This information is used constructively to initialize the program allocation in the hearing instrument and the behavior of the Adaptive Noise Reduction and the Directionality in the Multi-environment program. More importantly, the Lifestyle Profile also establishes an open dialogue with the Client, which has been shown to increase Client satisfaction.
Offer your clients the freedom of listening comfort with customization available through Bernafon's unique Lifestyle Profile personalization. For more information, contact us at 888.941.4203.
Bernafon
Somerset, NJ; (888) 941-4203
www.bernafon-us.com
---
How to Resolve Your Fine-tuning Challenges Through ReSound Environmental Optimizer II
By Tammara Stender, AuD
Imagine this scenario: Your client reports satisfaction with her hearing instruments in every listening environment except restaurants and group gatherings, where she would like more gain and less background noise. How do you adjust the hearing instruments to accommodate this request without altering the listening experience in any other environment?
ReSound's Environmental Optimizer II feature classifies listening environments based on their signal-to-noise ratio and overall sound levels, and allows for fine-tuned gain and noise reduction changes to be made in seven distinct listening environments. These changes occur within a program, meaning the client does not need to change programs to enjoy environment-specific fine-tuned changes.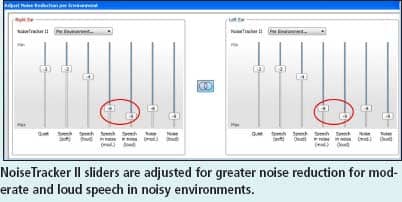 In the scenario above, Environmental Optimizer II can increase gain for noisy restaurant-like situations by increasing the sliders for moderate and loud speech in noise. To improve listening comfort, the NoiseTracker II sliders for moderate and loud speech in noise can be decreased, as shown in the figure.
Other useful applications. Environmental Optimizer II can also be useful for clients who have bothersome tinnitus in quiet environments, by slightly increasing the gain sliders for quiet and soft speech. In addition, adjusting the noise reduction sliders to 0 for quiet and soft speech will disable noise reduction, which will help reduce contrast between tinnitus and environmental sounds.
Another example is clients with severe loss who do not need noise reduction except for listening comfort in loud noisy situations such as traffic. In this case, NoiseTracker II sliders can be set to 0 for all environments except loud noise, where the slider might be adjusted for more noise reduction.
Each of these examples illustrates how Environmental Optimizer II can be essential for resolving fine-tuning challenges. Since gain and noise reduction changes are applied only in the desired listening situations, greater precision in fine tuning is possible, leading to greater client satisfaction with the hearing instruments in more listening environments.
ReSound
Bloomington, Minn; (800) 248-4327
www.gnresound.com
---
How to Take a Groove microCIC Impression

Comfortable, out-of-sight Groove product starts with a great impression. Because of Groovefs size and the way it sits in the canal, it is critical that the impression extends beyond the second bend of the ear canal. Here are a few basic guidelines that will help ensure a great impression:
Perform a thorough otoscopic exam.

Use an otoscope to verify a healthy tympanic membrane and that the ear is cerumen free.

Place the otoblock.

Place a flattened cotton otoblock just beyond the second bend of the ear canal and make sure there are no gaps around the edges that would allow the impression material to go beyond the otoblock.

Inject the impression material.

Insert the impression syringe into the ear canal and slowly release the material, filling the ear while simultaneously withdrawing the tip still embedded in the silicone.

Remove the cured impression.

After the impression material has fully cured, have the patient break the seal with jaw movement to aid in removal. Pull up and back on the pinna and rotate the mold forward to pull straight out of the ear.

Inspect the impression.

The following landmarks should be clearly visible:

Helix and antihelix
Tragus and antitragus
Concha bowl
Canal
Second bend (impression should extend at least 5 mm beyond the bend).

The impression should have the following appearance, quality, and texture traits:

All landmarks filled
Good definition of the second bend
Smooth surface
No fold marks, gaps, bubbles, or other obvious blemishes
If the impression does not meet the criteria outlined in Step 5, take a new impression. For questions, call the Sonic Innovations Customer Care at (888) 423-7834.
Sonic Innovations
Salt Lake City, Utah; (888) 423-7834
www.sonici.com
---
How to Use IntelliVent to Reduce Remakes and Improve Practice Efficiency

IntelliVent technology takes the guesswork out of vent selection with a computerized approach to venting. By combining audiometric requirements and physical attributes of the ear canal into the vent size calculation, Unitron's TrueFit™ software is able to optimize the sound quality of the hearing instrument.
IntelliVent vent mass calculation goes beyond a simple measure of vent diameter. The sophisticated Intellivent algorithm accounts for the entire vent path and style of hearing aid when making its vent size calculation. A complex process, but the results speak for themselves. Data collected from thousands of orders suggests IntelliVent reduces remakes of custom products by over 50%.
Successful fittings depend on getting all of the details correct. With IntelliVent, you leave vent selection and occlusion to us, so you have more time to focus on other important aspects of the patient's fitting.
IntelliVent is available exclusively from Unitron on the new Era™ based Quantum™ & Moxi™ products, and existing products like Passport™ and Latitude™.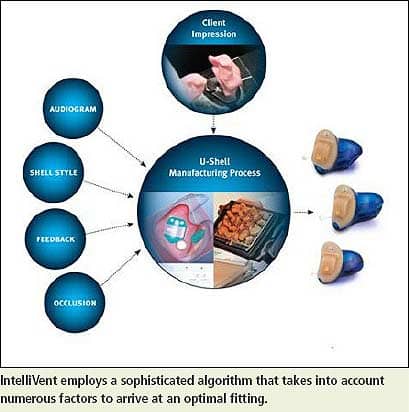 Unitron
Plymouth, Minn; (800) 888-8882
www.unitron.com
---
How to Provide Your Patients with the Benefits of the World of Wireless Sound
Widex offers three different DEX devices for a new world of wireless sound with the Widex Clear440 hearing instruments.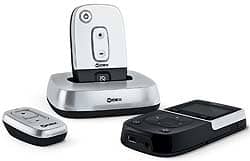 The M-DEX provides wireless mobile phone connection and advanced remote control capabilities. With a built-in telecoil and FreeFocus control to help hear in selected directions, the M-DEX truly allows users to control their environment.
The TV-DEX is a palm-sized TV and audio device that has stereo transmission with less than 10 ms of delay to provide the ultimate in audio listening.
The RC-DEX, at less than 2 inches long, allows users a stylish and compact remote control option.
Designed with the hearing care professional and end-user in mind, the DEX devices are easy to control and program.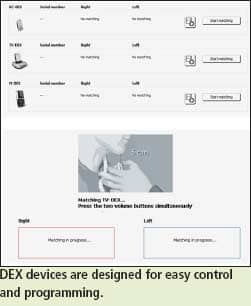 To program the DEX devices:
1) Open the DEX Status option in the Finalize section of the software. A screen will appear that offers the option to match each DEX separately. All three DEX devices can be matched with a single hearing aid or set of hearing aids.
2) Select the DEX device to be matched by selecting the Start Matching option.
3) Press both volume buttons on the DEX at the same time within 5 cm of the hearing aids. For the RC-DEX and TV-DEX, these are the + and – buttons; for M-DEX, these are the up and down arrows.
4) Once matching is complete, the screen will display Matching OK and the serial number will be recorded to the software.
Once the hearing aids are programmed, open and close the battery door on the hearing aid to confirm the programmed settings. The DEX is now ready to use.
Widex USA
Long Island City, NY; (800) 221-0188
www.widexpro.com
HEARING CONSERVATION
How To Successfully Promote and Sell Custom-Fit Hearing Protection
Many offices are expanding their practices to include custom-fit hearing protection. Here are a few tips to get you started and feeling comfortable:

Communicate. Get to know your clients. Ask probing questions about their noise exposure and habits. Ask about work environments and recreational noise exposure. Many clients will deny having significant noise exposure, but once examples are provided (power tools, motorcycles, loud music, etc), a noisy lifestyle can become more apparent.
Know your options. Be aware that several types of custom-fit hearing protection are available. There are solid plugs in every shape—from CICs for sleeping, to half and full-shell models for maximum noise protection. Filtered earplugs can allow for some speech awareness, while still protecting the wearer from damaging high frequency noise. Flat-response filtered earplugs are great for the music enthusiast, or anyone else needing to preserve the speech signal. "Convertible" hearing protection is now available. These earpieces can act as either filtered or solid earplugs with a simple user adjustment.
Sell against disposable earplugs. Try some yourself. Understand how rubber flange-type plugs can be uncomfortable. Demonstrate how foam can be nearly impossible to insert as deeply as required, each and every time. Need proof? Why else would some manufacturers have a bright red "fitting ring" painted on their disposable foam earplugs? Promote the concept of "repeatable fit." Simply put, a well-made set of custom-fit hearing protection will insert into the user's ears correctly each and every time, consistently providing the amount of protection you and your client selected. Need more ammunition? Sell against cost. Foam and flange type protectors are disposable and need regular replacement. A pair of custom-fit hearing protection can pay for themselves over their lifespan.
Take quality ear impressions. Impressions showing the second canal bends are desired, as are open-jaw impressions. Recall that research has shown that some individuals show significant canal expansion with an open-jaw. Accordingly, open-jaw impressions will help the lab create products with the best acoustic seal.
Verify your fittings. Consider sound field measurements to verify the effectiveness of your custom-fit hearing protection fittings. This will help satisfy both you and your patient, demonstrate your professionalism, help justify the product's cost, and hopefully lead to additional referrals.
Westone Laboratories
Colorado Springs, Colo; (800) 525-5071
www.westone.com
HEARING TESTING
How to Share Patient Information and Improve Reporting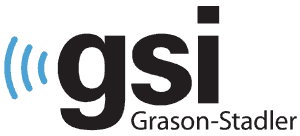 The GSI 61 is designed to meet the changing needs of busy clinics and practices around the world—everything you need to perform complete diagnostic audiometric evaluations with maximum speed and efficiency plus several optional features to further enhance your testing.
The GSI 61 now features GSI Suite, an audiometric data management solution. GSI Suite captures, saves, and shares patient information and improves reporting to support the needs of the contemporary clinic.
GSI Suite allows you to:
Present results in an EMR-compatible format (PDF)
Retrieve test results for review
Print reports from PC compliant printers
E-mail PDF reports, and the networking of results by combining GSI Suite with OtoAccess.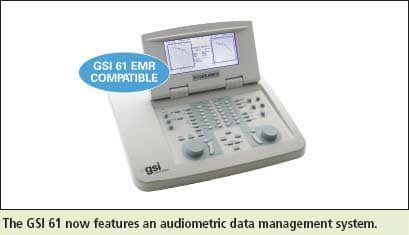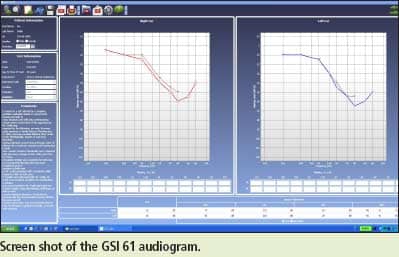 For more information on the GSI 61 featuring GSI Suite, call 800-700-2282 or visit www.grason-stadler.com
Grason-Stadler Inc
Eden Prairie, Minn; (800) 700-4402
www.grason-stadler.com
MARKETING
How to Turn More Phone Inquiries into Hearing Aid Sales
The first contact most practices have with patients is over the telephone. In fact, nearly 100% of the time, the way in which the initial phone call is handled will determine whether a patient schedules an appointment with a particular practice—or not. The Telephone Skills Improvement Program, available FREE to CareCredit® enrolled practices, gives hearing care professionals the tools, techniques, and scripts that they need to make the most of each and every patient phone contact.
Developed by CareCredit, the nation's leading patient payment program, and a team of industry experts to help practices answer the telephone more effectively, this valuable, easy-to-use program consists of three audio CDs, each containing three educational sessions. Each session is approximately 10 to 15 minutes in length and can easily be incorporated into a team lunch-and-learn, or a weekly training meeting, or as part of an ongoing staff development program.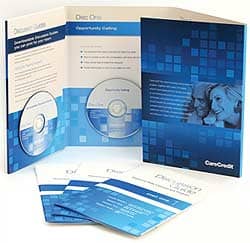 The Telephone Skills Improvement Program includes:
The important first step to exceptional telephone skills
Critical rules of telephone etiquette
How to encourage a third-party appointment
Minimizing no-shows and turning around cancellation calls
Proven strategies to convert calls into appointments
Tips to increase patient loyalty and build new business
Using exceptional telephone skills is a proven way to increase sales, enhance patient satisfaction and loyalty, attract new patients, increase patient referrals, differentiate your practice from the competition, and communicate your brand to the community. In fact, in a recent study titled "How Training Drives Front Office Success" by Brian Taylor, AuD, the use of a training program increased the number of appointments per week from 17 to 32, and increased monthly units sold from 7 to 19.
For more information about the Telephone Skills Improvement Program or other educational tools designed to help practices help more patients improve their hearing health, dispensing professionals who offer the CareCredit program can call (800) 859-9975. Professionals interested in offering CareCredit can call (800) 300-3046 ext 4519 or go to www.carecredit.com for more information or to enroll.
CareCredit
Anaheim, Calif; (800) 300-3046, ext 4519
www.carecredit.com
---
How to Identify the Most Important Person in Your Practice
By Dennis Hampton, PhD, editor of Hearing HealthCare News
Your patient is the most important person in your practice. Unfortunately, about 10% of hearing aid users leave a practice each year because "they didn't feel cared for." How costly is it to replace these patients? What revenues are lost when patients don't refer their family and friends?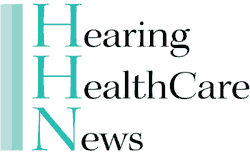 We have worked with hundreds of audiologists and dispensers over the past 25 years to create and deliver their own customized newsletter. A patient newsletter is an easy, effective, and economical way to prevent patients leaving your practice because "they didn't feel cared for." A newsletter also improves patient satisfaction, increases patient activity, and encourages patient referrals.
Improved Patient Satisfaction. A newsletter improves patient satisfaction simply by providing regular contact. Satisfaction is also improved by providing useful information such as how to cope in a noisy restaurant, travel tips, and the importance of regular hearing healthcare check-ups.
Increased Patient Retention. For healthcare services, consumers develop loyalty based on familiarity and trust, not technology or brand or price. Regular communication is crucial to establishing that familiarity and trust.
Increased Patient Referrals. Patients are more likely to refer their family and friends when they are satisfied with the services they received, feel cared for, are actively involved in the practice, and are asked for referrals. A newsletter is an excellent way to meet those four requirements.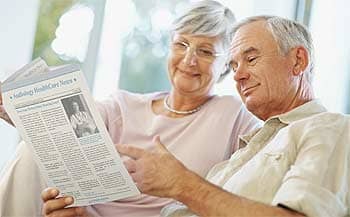 Style and Schedule. Many readers are older adults, so typesize and style should be chosen accordingly. As a minimum, 11-point type allows for good readability. The newsletter should be provided at least three—and preferably four times—a year. A once or twice a year newsletter will be seen as a direct mail piece.
Cost. A patient newsletter generates significantly more income than it costs. Many manufacturers will reimburse from 50% to 100% of the cost through co-operative programs.
Our subscribers' patient surveys indicate that 92% to 94% "read the newsletter regularly and want to continue receiving it." Audiologists who invest in the most important person in their practice reap the rewards—and 90% renew their subscription.
Hearing HealthCare News
White Plains, NY; (800) 342-1643
www.hearinghealthnews.com
---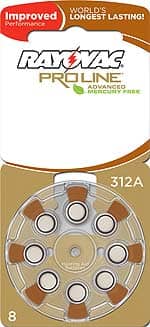 How to Invest in Your Business with Battery Club Programs
Are you looking for ways to increase patient loyalty and grow your practice? Hearing Aid Battery Clubs offer you the opportunity to do both by making batteries part of your patient relationship.
Rayovac ProLine Advanced Battery Club programs can be executed in a variety of ways: Battery Club Booklet, Frequent Purchaser Punch Card, and Frequent Purchaser Battery Coupons.
Battery Club Booklet. These booklets, supplied free by Rayovac and customized for your office, can be used as either pre-paid or pay-as-you-go programs. By offering the pre-paid option, you are able to secure battery sales up front with your patient and assure a contact point for future purchases. A pay-as-you-go program gives your patient the option to enjoy the savings of a battery club while being financially flexible.
Battery Purchaser Punch Cards. Punch Cards, also customized free of charge by Rayovac, offer a simple battery club option. Handled like many other loyalty programs, it enables patients to simply receive a punch on their card when they purchase hearing aid batteries from your office. After a pre-determined amount of purchases, your patient receives a free pack of hearing aid batteries.
Battery Purchaser Coupons. Using a Rayovac ProLine Advanced coupon program, patients receive coupons for battery pack purchases and receive a free pack of batteries once they have accrued a predetermined amount of coupons. These programs offer you a variety of ways to stay in contact with your patients and reward them for purchasing hearing aid batteries from your office.
By taking the time to discuss hearing aid batteries with your patients and enrolling them in a battery club program, you can establish that important ongoing link that will bring them back to your office for their next aid. What an easy way to get repeat hearing aid and battery purchases directed back to you!

Call to learn more at 1.800.356.7422 in the US and 1.800.387.3529 in Canada.
Rayovac
Madison, Wis; (800) 356-7422
www.thepowerofhearing.com
OFFICE MANAGEMENT
How to Implement Integrated Patient Financing with Sycle.net
The products and services offered by Sycle.net, the number-one hearing care practice management system, now reach far beyond the scheduling and reporting functionality that thousands of hearing care professionals have grown to know and love. Customers of Sycle.net are using the software in new and exciting ways they once never thought possible.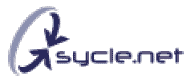 Integrated Patient Financing. Take, for example, Sycle.net's new integrated patient financing system. This revolutionary program allows Sycle.net users to instantly pre-screen patients prior to and during their appointments by simply entering the patient's name and address into the system. Sycle.net's fully integrated financing system eliminates the often lengthy approval process. Within 30 seconds of the pre-screen, the practice knows whether or not the patient has qualified. The addition of credit services to Sycle.net not only enhances the core product and ensures Sycle.net customers have the financial management services needed to pursue continued revenue growth and profitability, it helps to ensure patients are able to afford the devices most perfectly suited for their particular loss.
There are many plans available to the patient, including 12-month no interest options. And with no enrollment fees or contracts for the hearing care professional, Sycle.net customers can sign up for the program at no risk.
Many office management products. Sycle.net is the number-one hearing care practice management system with over 4,000 practices utilizing the software every day. Sycle.net's suite of office products includes Sycle.net Practice Management, Patient Financing, Sales Generation, Sycle Marketing Group, E-Claims, Sycle NOAH Sync, and QuickBooks Synchronization.

Sycle.net
San Francisco, Calif; (888) 881-7925
www.sycle.net
PATIENT CARE
How to Provide Your Reduced Vision/Dexterity Patients with a New Amplification Option
Advances in technology have led to the miniaturization of hearing instruments. To many hearing aid users, small hearing instruments look modern and reduce the self-perceived negative stigma associated with hearing aid use. However, individuals with reduced vision and dexterity cannot oftentimes handle such small devices or their accessories.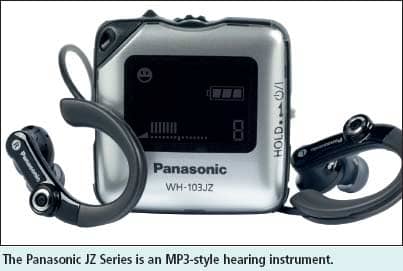 Panasonic's JZ Series, MP3 style hearing instrument blends advanced technology with a form factor that is easy to manage and simple to operate. In addition to a very modern look, JZ is an affordable hearing solution that offers 4 user programs, a volume control, lock feature, ear-level microphones—and it's fully rechargeable!
The JZ is the first in a series of body-worn hearing instruments offered by Panasonic. It is a 3-channel digital hearing instrument that is conveniently programmed in the palm of your hand without requiring a computer or additional cables. Each ear is programmed independently, so it is as if your patient is using traditional hearing devices. Advanced features, such as noise reduction, feedback suppression, and wind noise management, are also available.

For more information about Panasonic's JZ Series hearing device, call 888-422-6309 or visit www.panasonic.com/hearing
Panasonic
Secaucus, NJ; (888) 422-6309
www.panasonic.com/hearing
RESOURCES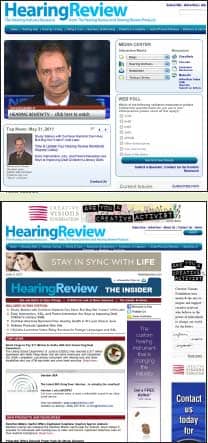 How to Get Hearing-related Information—Fast
The Internet just got more useful for hearing care professionals. The Hearing Review continues to expand on its considerable online offerings with more features that include the HR Insider weekly e-newsletter, Calendar and News offerings, archived and searchable content, and an interactive "Expert Insight" section.
Located at , the HR homepage provides access to the world of hearing care, including:
The latest industry news delivered both in our news section and in Hearing Review TV;
A Calendar of Events section;
The latest available issue, including all feature articles, technical reviews, and useful departments like Industry Personalities, Information Please, and Product Showcase;
An excellent keyword search engine for looking up subjects and authors, as well as for finding products and services;
The HR Worldwide Registry for easy online access to the entire global industry of hearing care companies and products;
An archive of podcasts, podcast series, and videos;
The Monthly Readers' Poll;
"Expert Insight" section that allows you to pose questions to prominent people within the hearing industry and receive their responses online; and
Easy links to HR's sister magazine, Hearing Review Products.
Additionally, each Thursday, the HR Insider is distributed via e-mail FREE to all of HR's readers who sign up on the Web site to receive it. The HR Insider features up-to-the-minute news, research, resources, and statistics pertinent to the world of hearing health care. To start receiving your weekly edition, click on "Subscribe" and input your information.
Get your hearing-related news from the news outlet that you've relied upon for years: The Hearing Review.
Hearing Review
Los Angeles, Calif; (310) 642-4400
www.hearingreview.com