Otometrics Is on the Move to New US Headquarters
Otometrics, Schaumburg, Ill, a division of GN ReSound Group, announced that it will have a new US home base, effective at the end of February 2011. The location will have new offices, an R & D center, as well as a customer education and training center.

Otometrics manufactures computer-based audiological, otoneurologic, and vestibular instrumentation in more than 70 countries under the Madsen, Aurical, and ICS brand names.
The company said in its press release that the move was prompted by its growth, as well as the desire to modernize its offices and provide expanded training and research facilities.
The new education center will include exam suites for hearing aid fitting, balance assessment, and hearing assessment, with a fully functional sound booth. Customers and sales professionals will be able to train in a clinical environment, improving their skill sets and sharing best practices.
Otometrics' new US headquarters will be located at: 50 Commerce Dr, Ste 180, Schaumburg, IL 60173.
Hear the World Foundation Publishes 2010 Activity Report
The Hear the World Foundation, the charitable foundation set up by Phonak, Stäfa, Switzerland, contributed more than $200,000 in 2010 in support of global projects for people with hearing loss. Project submissions are now open for 2011.
The Foundation's 2010 funding has helped provide hearing instruments and financial support to organizations in Switzerland, as well as in developing countries, enabling children to regain their sense of hearing. The full 2010 Activity Report is available to be downloaded online at: www.hear-the-world.com/fileadmin/media/pdf/activity_report/Hear_the_World_foundation_activity_report_2010_en.pdf.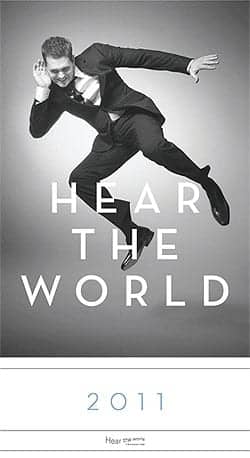 The 2010 projects reflect the Foundation's commitment to helping relieve hearing loss challenges in developing countries. When hearing loss is left untreated, there can be serious economic and social consequences in these regions. For adults, hearing loss may mean ostracism from the working world. In addition, children without a good sense of hearing can experience difficulties in learning to speak and have deficiencies in age-related development.
In selecting projects to support, the Hear the World Foundation places a strong emphasis on sustainability. This means, for example, that in addition to providing hearing instruments and fittings, regular follow-up checks by audiologists or medical specialists and a continuous supply of batteries must be guaranteed. For children in particular, supplementary measures, such as speech therapy to ensure speech development at an age-appropriate rate, are also often necessary.
One of the projects supported in 2010 was "52 Children," in which the Foundation selects 52 disadvantaged children per year from all over the world and offers them the chance to improve their hearing. Last summer, a 4-year-old boy from Iraq was given specialist assessments, as well as hearing instruments, at the Children's Hospital Zurich. His follow-up care in Iraq is organized by a local Phonak representative. Thanks to this support, the boy is now able to learn and develop his abilities to an optimum extent.
Another project supported in 2010 was a Canadian initiative that imparts knowledge and provides practical experience to Ugandan physicians. The goal was to help these physicians accurately diagnose and treat hearing loss, which, in many cases, has been caused by the improper use of quinine. Quinine is often used as a fever-reducing medication for treating malaria, but incorrect dosages of this drug can cause damage to hearing.
Valentin Chapero, president of the Hear the World Foundation and CEO of Phonak, commented in the press announcement, "Hearing instruments not only enable these children to communicate and integrate into society, they also help improve their ability to follow what they are being taught and make the most of their full learning potential. The aim of our commitment is to help give children affected by hearing loss, especially those in developing countries, the chance to have a worthwhile future."
For 2011, the Hear the World Foundation is now accepting submissions of projects. Proposals must deal with the issue of hearing loss, or contribute toward its prevention, or work to dispel the stigma of hearing loss, or offer concrete support to people and families affected by hearing loss. The submission period for 2011 is open until April 30. Further details are available online at www.hear-the-world.com/en/the-initiative/the-foundation/the-application-process.html.
GAO Recommends Defense Department Improve Hearing Conservation Programs
Exposure to hazardous noise can have negative implications for both service member health and readiness, says the US Government Accountability Office (GAO), and it is recommending that the Department of Defense (DOD) improve its hearing conservation program for service members.
The full report is called "Hearing Loss Prevention: Improvements to DOD Hearing Conservation Programs Could Lead to Better Outcomes" and is available online.
Improving the hearing conservation programs is not only important for service members, but also the Veterans Administration's budget. According to the GAO's report, in fiscal year 2009, some of the most common impairments for veterans receiving disability benefits were hearing related. In fact, annual payments for such conditions exceeded $1.1 billion.
To examine DOD efforts to prevent hearing loss, GAO is reporting on how well the DOD and armed services identify and mitigate hazardous noise, and how well the military evaluates its hearing conservation program performance. The report also evaluates the status of the DOD's Hearing Center of Excellence and the extent that the DOD and VA are sharing information to inform this and other efforts.
The GAO found that while each of the armed services is taking steps to monitor hazardous noise, there are inconsistencies in some hearing protection strategies and limited training that result in the weakening of mitigation efforts.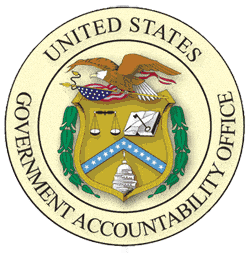 Services do monitor noise periodically, depending on the level of risk service members have in being exposed to hazardous noise; for example, annually for firing ranges and flight decks, and every 5 years for administrative offices. However, they lack a reliable system for detecting changes in noise levels that may occur outside the scheduled review cycle.
Although DOD requires that noise be controlled by setting exposure limits and requiring the use of hearing protection, these strategies are not consistently used. For example, service members told the GAO that they do not always wear hearing protection, citing concerns with comfort and communication. Annual hearing-related training is required for at-risk service members, but services are not able to fully determine who has completed annual training, and many service members told GAO that training is not necessarily well timed.
The GAO also found that DOD's hearing prevention program performance indicators are not sufficiently comprehensive and, thus, evaluation is limited by weaknesses in the processes used to capture, track, and use performance data. Finally, audiologists and other key stakeholders do not routinely coordinate to share and evaluate hearing loss data to identify and mitigate noise hazards. Individual services have, at times, conducted reviews of their own programs and made some improvements.
While the DOD has developed, though not yet finalized, a plan for a Hearing Center of Excellence to improve hearing loss prevention, neither Congress nor the DOD has set a date for when planning should be formally approved to implement the center.
In conclusion, the GAO recommends that to improve hearing conservation programs, DOD should address issues with the type, timing, and tracking of training and education; develop an appropriate set of performance indicators; improve processes to collect and use performance data; and examine services' reviews to identify opportunities for program improvement.