Special Issue: Sudden Hearing Loss
Could there be anything more terrifying than to awake one morning and realize that one of your primary senses no longer functions? Just imagine what it would be like to lose your vision or hearing overnight. No wonder those suffering from sudden deafness (SD) or sudden sensorineural hearing loss (SSNHL)—generally, having lost hearing in one ear—are often panicky about what caused the problem, and downright terrified that they will lose hearing in their other ear, as well. It may surprise you to learn that SSNHL occurs quite often—anywhere between 5-20 people per 100,000 population per year experience it. Therefore, it's essential that dispensing professionals become knowledgeable about the topic.
This edition of The Hearing Review reunites HR with the exceptional talents of Maurice H. Miller, PhD, this month's guest editor, to explore the topic of SSNHL as it relates to dispensing professionals. In September 1999, Dr. Miller guest-edited a special issue of HR on the topic of occupational hearing conservation (OHC) which has since become part of many audiology curriculums throughout the country. Similarly, in this month's special issue, he has assembled an impressive collection of gifted researchers and clinicians from the House Ear Institute, Indiana University School of Medicine, Massachusetts Eye and Ear Infirmary/Harvard Medical School, Columbia University College of Physicians and Surgeons, and New York University. These experts offer insights into the etiology, otological, and audiological evaluation, treatment, management, and aural rehabilitation of SSNHL patients. One of the key points is that SSNHL is a true "emergency of the ear" that dispensing professionals are likely to encounter sometime in their careers. Patients suffering from SSNHL need to get immediate medical attention, and need to be audiologically monitored and counseled throughout their treatment. HR extends its thanks to Dr. Miller and this month's contributors for their fine work.
One of our contributors, Michael K. Wynne, PhD—a brilliant researcher, educator, and clinician—passed away in October after bravely battling a rare illness. Dr. Wynne made significant and enduring contributions to the field of hearing health care, and this issue of HR is dedicated in his memory (see dedication below). In this season of celebration, Dr. Wynne's legacy and abundant accomplishments remind us that life is mainly about reaching out and giving our time, our efforts, and ourselves to others.
The HR staff wishes you, your family, and friends all the best during the holiday season and New Year.
Karl Strom
Editor-In-Chief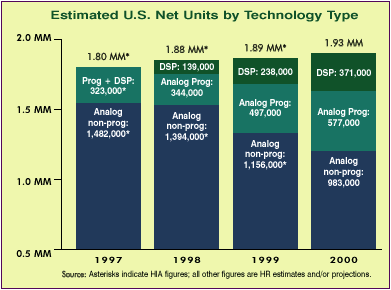 Dedicated to Michael K. Wynne, PhD
Dr. Michael K. Wynne was a valued colleague at the Indiana University School of Medicine and Purdue University. During his 10 years in Indiana, he developed a stellar reputation for his dedication to and involvement with all aspects of his profession. Specifically, children and adults with hearing loss will long benefit from Mike's steadfast commitment and visionary leadership in advocating for programs on their behalf. Moreover, Dr. Wynne's colleagues recognize the irreplaceable creativity, generosity, humor, and boundless energy Mike brought to furthering professional efforts to achieve easier access to hearing health care services for hard-of-hearing and deaf individuals. We can only strive to follow his example, and continue the work to which he was so engaged. His good works, words, and spirit will sustain these efforts.
— Allan O. Diefendorf, PhD
Indiana University School of Medicine