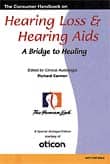 Magnatone
Agustin Galarza (left), who has worked in the company's international sales department for over a year, has been promoted to international sales supervisor. Galarza was previously a production manager for a major hearing aid manufacturer. He graduated from the Metropolitan Institute of Technology in San Juan, Puerto Rico, with a degree in communications, and has over twenty years' of sales and production management experience in the hearing healthcare industry.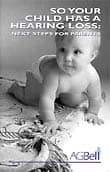 Luisa F. Parra-Ortiz (left) has joined the company's international sales division. She holds a degree in business administration from the University of Jorge Tadeo Lozano in Bogota, Colombia, and has over four years of sales and management experience. Parra-Ortiz will be responsible for prewire, parts and custom product sales and service to the company's international customer base.
Sonus
Randall Drullinger, vice president of operations at Sonus, has announced his departure from the company. His immediate plans are to offer consulting services to private practitioners, hearing product manufacturers, and cooperatives, and will continue a relationship with the company as a consultant to Sonus Network.
Symphonix
The company has appointed Dennis Roy vice president of marketing. Prior to joining Symphonix, Roy was vice president and business unit leader at a large marketing group, where he directed the healthcare and professional services product areas. He has also worked in various marketing and strategy positions for a major hearing instrument manufacturer. He holds a BA and an MBA from the Univ. of Michigan.
| | |
| --- | --- |
| Lisa Huguenot | Cecilia Guice |
| Karen Kozy | Eunice Straw |
Electone
Electone has created a new inside sales team. The sales team will consist of Cecilia Guice, who has a background in customer service and sales; Lisa Huguenot, who has several years' experience working in the medical field; and Karen Kozy, whose background includes positions in journalism, travel and the physical fitness industry.
In addition, the company has hired Eunice Straw, MS, as director of audiology. A graduate of Purdue Univ. in Indiana, Straw held a clinical position in an acute care hospital for six years. Her duties there included infant /pediatric and adult evaluation and hearing aid fitting, ENG, BSER testing, and an industrial hearing program. Prior to joining the company, Straw served as a staff audiologist at an ENT practice. Her responsibilities at Electone will include internal technical training and support for sales and customer service, and serving on the product development team.

Motion Media Technology
Motion Media Technology announced the appointment of Garey de Angelis (left) as CEO of the company's new U.S. subsidiary. A senior-level executive with experience at several large firms, De Angelis will be responsible for directing all North, Central, and South American operations, including product development, sales and marketing, business development, and customer support.
Obituary

Helaine Posen of Glencoe, IL, died on July 30 due to complications from cancer. She was well-known for her support and cheerfulness at Beltone meetings and conventions. An avid art collector, her glass cane collection is on permanent exhibit at the Chicago Art Institute. Posen is survived by her husband Larry, her daughter Laura, and her sons Miles and Brian, as well as several grandchildren. A private graveside funeral service was held August 1. In lieu of flowers, the family requests that donations be made to the American Cancer Society.
---
Send press releases to Jesse Kauffman at:
The Hearing Review
6701 Center Drive West, Suite 450
Los Angeles, CA 90045
Phone: (310) 642-4400, ext 269
Fax: (310) 641-0831
Email:

[email protected]