Oticon Adds New Account Managers
Oticon, Inc, Somerset, NJ, has expanded its sales force with the addition of the following eight new account managers:
Ashley C. Al-Izzi, MS, Washington, Alaska, and northern Idaho; Sandra Davis, MS, North Carolina, southern Virginia, and parts of Kentucky, Tennessee, and South Carolina; Jason T. Dria, AuD, Michigan; David Gordon, MS, pediatric account manager serving Texas, Oklahoma, Arkansas, Kansas, Missouri,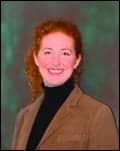 Ashley C. Al-Izzi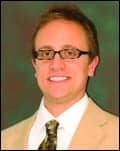 Jason T. Dria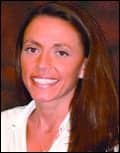 Jen Hutchison

Andrea D. West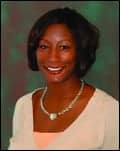 Sandra Davis

David Gordon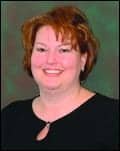 Nicole C. Robbins
and Arkansas; Jen Hutchison, AuD, Delaware, Maryland, Washington, DC, and northern Virginia; Nicole C. Robbins, AuD, pediatric account manager for the southeastern United Sates, including Alabama, Florida, Georgia, Louisiana, Mississippi, North Carolina, and South Carolina; Linda K. Vassallo, MA, Ohio; Andrea D. West, AuD, Alabama, central and western Tennessee, western Kentucky, northern Mississippi, and the Florida panhandle.
Former ASHA Head Appointed Interim Executive Director for AG Bell
The Alexander Graham Bell Association for the Deaf and Hard of Hearing (AG Bell), Washington, DC, has announced the appointment of Frederick T. Spahr, PhD, as interim executive director. Spahr, who served as the executive director of the American Speech-Language-Hearing Association (ASHA) from 1980 to 2004, will be responsible for guiding strategic initiatives and working with the board of directors to hire a new executive director.
"Fred is a recognized leader in both the hearing health and association communities," Karen Youdelman, EdD, president of the AG Bell board, says. "We are very pleased he has agreed to lead AG Bell's advocacy and education initiatives on behalf of families of children with hearing loss, adults with hearing loss, and the professionals who serve them."
An ASHA Fellow and a certified speech-language pathologist, Spahr began his career in hearing health after earning a master's degree in speech and hearing from Boston University and a doctoral degree in speech communications from the University of Southern California. He served for 2 years as an assistant professor at Pennsylvania State University and, in 1970, at ASHA as associate secretary for professional affairs. Spahr most recently served as interim executive director of the American Society for Nutrition.
"I look forward to working with the AG Bell board, members, and staff to build on the organization's unique history of raising awareness that people with hearing loss can thrive in mainstream society," Spahr says. "AG Bell is uniquely positioned to serve families seeking information about hearing health and education."
Avada Presents Awards for 2006
Avada Hearing Care Centers, the operating subsidiary of Hearing Healthcare Management Inc (HHM), selected Jeff Sumerlin of North Carolina, Dan Zander of Minnesota, and Cheri Sledge of Texas to receive the organization's 2006 All Star award. Only five practitioners out of more than 200 Avada offices nationwide earned the company's prestigious honor for a successful year of going "above and beyond" usual expectations and exceeding in all areas of patient hearing health care Steve Barlow, CEO of Avada and chairman of the board of managers of HHM, commended the achievement. "Out of all the Avada hearing care specialists across the nation, [they] deserve special recognition based on the significant number of satisfied patients, and [their] continual commitment to the Avada Mission Statement: to serve the hearing impaired with the highest degree of professionalism, technology, and service available," says Barlow.
Sumerlin has earned five national awards for his dedicated patient care. "It's rewarding when a patient or family member calls, writes, or stops by the office to let me know how much they're enjoying life now that they're able to hear it once again," says Sumerlin. "I am eternally grateful for the opportunity to have touched so many lives with hope. That's what it's all about—being able to listen to someone describe his or her life, then finding a way to help improve their life through better hearing."
Sumerlin is a licensed hearing instrument specialist for several Avada centers in North Carolina (Elizabeth City and Nags Head) and Virginia (South Hill, Williamsburg, and Newport News). His primary office location is the Avada Hearing Care Center in Elizabeth City, NC.
Zander credits most of his success to sharing his hearing loss with other patients: "If a patient has a loss similar to my own, I'll have them try my PHD8s to hear what a difference they make." He is a licensed audiologist for the Avada Hearing Care Center in Roseville, Minn.
Sledge credits most of her success to the supportive team of fellow Avada professionals. "I could not have accomplished this without them," Sledge says. "We work as a team and do what needs to be done to make certain our patients always receive the best care possible." Sledge is a licensed hearing instrument specialist for the Avada Hearing Care Center in Tyler, Tex.
Avada also honored its North Dayton, Ohio, center with their Top Office of 2006 award. Avada of North Dayton achieved the highest revenue production for the year of 2006. The Top Office Award also honors the center for its significant number of satisfied patients treated within the past year and its continuing dedication to the Avada Mission Statement.
"We pride ourselves on delivering exceptional patient care, professional expertise, and quality service," says Ed Sheppard, regional director. "We continually strive to ensure each of our patients receives the proper treatment and attention they deserve."
OBITUARY
Preben Brunved (1941-2007)
Preben Brunved, the longest serving employee of Oticon Inc, the U.S. sister unit of international hearing instrument manufacturer Oticon A/S, died March 1, 2007, at his home in Somerset, NJ. Brunved was born August 10, 1941.
Following service as a sergeant in the Danish Royal Army, Brunved came to Oticon in 1967, becoming one of the original employees to join the company's newly opened U.S. headquarters.
Brunved was a recognized figure in the hearing care industry, known for his expertise in hearing instrument connectivity. Over the years, he conducted numerous trainings and workshops for hearing care professionals. Brunved represented Oticon on a number of industry and association boards, including several technical committees of the Hearing Industries Association.
Generous with this time and talents, Brunved devoted both professional and personal time to furthering the work of the AG Bell organization. He possessed an almost encyclopedic knowledge of the history of hearing instruments that made him a valuable resource for both hearing care professionals and the news media. A display case of classic hearing devices that Brunved created for Oticon's 100th anniversary celebration was featured in many newspaper and television reports chronicling history of hearing solutions.
"Preben was a dedicated professional who contributed immensely to the success and growth of Oticon Inc and the industry over the past 40 years," noted Peer Lauritsen, Oticon Inc President. "It is with great sadness that I learned of Preben's passing–I knew him to be a kind-hearted man whose combination of modest demeanor and generosity is as rare as it is commendable. There are few people who can claim to live their lives without pretense or egocentrism. Preben was such a person, although he would never credit himself with such virtues."