OPERATIONS
Starkey Launches Hearing-Aid.Com in Conjunction with the National Council for Better Hearing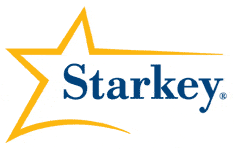 Starkey Laboratories Inc, Eden Prairie, Minn, has partnered with the National Council for Better Hearing (NCBH) to launch Hearing-Aid.com, a new online resource to provide people with hearing loss and their loved ones with all of the resources they need to attack hearing loss head-on. From finding the right style and understanding the causes of hearing loss to finding a hearing professional, Hearing-Aid.com helps people navigate their hearing journeys.
"I am excited to be leading the National Council for Better Hearing as we launch a new site to help consumers gather as much information as possible about their hearing health," said Barry Freeman, PhD, chairman of the NCBH board. "Our goal is to provide educational and professional resources that empower individuals to better understand and deal with hearing loss, from causes and complications to treatments."
Hearing-Aid.com provides a number of engagement options including creating a Hearing Journal to help identify which situations are most difficult to hear in, and the Hearing Journey Kit, which allows people to save information from the site that is most relevant to their needs. The site also connects individuals with hearing professionals to provide assessments and find the right solution for a particular hearing loss.
The site is divided into four sections: Understanding Your Hearing Loss, Things to Consider, Your Options, and Care & Support. Each of the sections includes information about hearing loss and finding a professional.
The NCBH was developed to be a resource to help consumers become self-informed on the prevention, management, and treatment of hearing loss. Its board of directors is comprised of leading hearing health educators and providers, including Dr Freeman, Sherri Smith, PhD, Ian Windmill, PhD, Paul Pessis, AuD, Earl Harford, PhD, and Peter Marincovich, PhD. Visit NCBH.org for more information.
Oticon, Healthy Hearing Partner to Link End Users with Hearing Care Professionals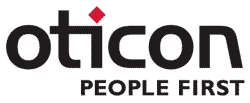 Oticon Inc, Somerset, NJ, has formed a partnership with Healthy Hearing to connect people actively seeking hearing solutions and hearing loss information to hearing care professionals in their communities.
The optimized search function aims to ensure that the 400,000-plus yearly visitors who seek hearing health information at healthyhearing.com are directed to hearing care professionals who can provide professional care and counsel. Unlike companies that sell directly over the Internet, the Oticon/Healthy Hearing partnership supports both the growth of hearing care practices and relationships with end users.
"The simplicity of using the Internet and the ease of localized search have allowed online information search to happen more quickly and effectively," says Oticon President Peer Lauritsen. "Research tells us that 30% to 40% of individuals are ready to take action when they conduct an online search. With the Oticon/Healthy Hearing partnership, we provide an alternative to Web sites that sell directly to consumers and, at the same time, support our valued business partners with access to people in their communities who are actively seeking hearing care solutions."
Lauritsen cites research that shows today's seniors are using the Internet more than before. In the past 7 years, the number of seniors online has grown by 85%. On an average day, nearly 60 million people use search engines. People who are between 70 and 74 years old represent 45% of that number, and half of that number use online search engines for health and health-related products.
Oticon notes that health care professionals who partner with Oticon and Healthy Hearing on the new initiative will be able to optimize their visibility online by appearing at the top of the search engine results. Practice profiles will highlight services, personal biography, staff information, and office hours. "We know that, when end users search for hearing care providers, most hearing care professionals don't appear at the top of the list," Lauritsen says. "Consumers often look at only the first five links offered by a search engine. By partnering with Oticon and healthyhearing.com, hearing care professionals maximize their visibility online by appearing at the top of search engine results. It is a win-win both for people seeking expert hearing care and for hearing care professionals looking to expand their practice reach."
For information on participating in the Oticon/Healthy Hearing referral system, hearing care professionals should contact their Oticon account manager.
In other news, Oticon has purchased a 162,000-square-foot office building that will enable the company to move its administrative offices and laboratory facilities to one central location. It is nearly three times the size of the company's current headquarters locations. The newly purchased five-story office complex, located at 580 Howard Ave in Somerset, less than 1 mile from the current headquarters buildings, will be completely renovated to accommodate the company's signature open workspace office design and state-of-the-art laboratory facilities. Renovation will commence in fall 2010, with completion expected by the end of summer 2011.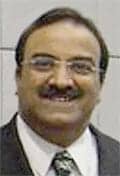 Rakesh Ojha
Unitron Opens New Office in Mumbai, India
Unitron, Kitchener, Canada, has opened a company office in Mumbai to serve one of the fastest-growing economies in the world. The team, led by Rakesh Ojha, managing director, is committed to growing the brand and will manage the distribution of the company's products and services to the Indian market.
Unitron India will offer a complete range of digital hearing instruments in the premium through the essential categories, customer service, technical support, and training services.
Prior to joining Unitron, Ojha was managing director of Elkon, an audiology equipment/hearing instruments manufacturer in India. He has more than 30 years of experience in the hearing industry, and is responsible for growing Elkon into a diversified, successful company.
LEGISLATIVE
Senator Debbie Stabenow Champions Passage of Hearing Aid Tax Credit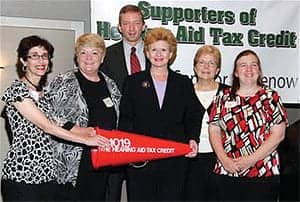 Event organizers (from left): Audrey Pleasant, HLAMI; Shon Halacka, AGB-MI; Andy Bopp, HIA; Senator Stabenow; Ann Liming, HLA-MI; and Nan Asher, MADHH.
Senator Debbie Stabenow (D-Mich) recently championed passage of the Hearing Aid Tax Credit at an event hosted by the Michigan AG Bell and HLAA chapters in East Lansing. Stabenow emphasized the importance of enacting the Hearing Aid Tax Credit (S 1019) to help people and families who need hearing aids at an event attended by 170 Michiganders in East Lansing on September 3. The Senator said she was impressed by the large turnout, especially since the event was held on the Friday before Labor Day.
The event was organized by the Michigan chapter of the Alexander Graham Bell Association for the Deaf and Hard of Hearing (AG Bell) and the Hearing Loss Association of Michigan (HLA-MI) with sponsorship by Hearing Industries Association (HIA), Washington, and support from the Michigan Association for Deaf and Hard of Hearing (MADHH) and International Hearing Society (IHS).
Stabenow urged the audience to continue efforts in support of S 1019, especially to help families with children who have hearing loss and for adults with hearing loss who face an already difficult job market. Stabenow noted that she is working within the Senate Finance Committee, of which she is a member, to promote passage of the bill. She said the bill is ultimately about "whether we as a country can fully benefit from the skills, knowledge, and talent of people with hearing loss."
Attendees traveled from all over Michigan to attend the event, including guests from Detroit, Grand Rapids, and Midland as well as from the Lansing area. As part of the program, four Michigan residents described the effectiveness of their hearing aids and discussed the difficulties related to the lack of financial assistance when hearing aids are needed. They identified passage of the Hearing Aid Tax Credit as critical to their ability to access the hearing assistance technology they rely on in their daily lives.
Michigan State Senator John Gleason, a hearing health champion, formally introduced Senator Stabenow to the audience. Gleason is a cosponsor of the Michigan Senate Resolution that urges Congress to enact the Hearing Aid Tax Credit. A group of local children led the group in the Pledge of Allegiance to start the program.
The event was the eleventh in a series of grassroots initiatives in support of the Hearing Aid Tax Credit sponsored by HIA in partnership with HLAA, AG Bell, and IHS, and supported by ASHA, AAA, and ADA. Other successful events have been held in California, Maryland, Nevada, Pennsylvania, Texas, and Wisconsin.
The Hearing Aid Tax Credit currently has 10 cosponsors in the Senate, including three members of the Senate Finance Committee, and 125 cosponsors in the House of Representatives, including 15 members of the Ways and Means Committee. Visit www.hearingaidtaxcredit.org to learn more.
Michigan Senate Committee Approves Hearing Aid Tax Credit
The Michigan Senate Committee on Finance recently voted unanimously to adopt SB403, the Hearing Aid Tax Credit. The bill, sponsored by Sen Tupac Hunter (D-Detroit), was amended to provide a credit up to $1,500 for the purchase of a hearing aid by a person over 60 years old, or for a dependent. The nonrefundable credit would be available to Michiganders with a household income of $100,000/year or less. SB403 must next be considered by the full Michigan Senate. HIA is supporting the efforts of the Hearing Loss Association of Michigan and the Michigan chapter of the AG Bell Association for the Deaf and Hard of Hearing as they work for passage of the bill.
AWARDS
Ida Institute Nets Award in International Web Site Competition
The Web site maintained by Ida Institute, Naerum, Denmark, idainstitute.com, has earned a Standard of Excellence Award in the international WebAward competition for the second year in a row.
The multimedia site, which serves as a hub for knowledge dissemination, e-learning, and access to Institute seminars, videos, interviews, reports, articles, and more, earned honors in the nonprofit category and was praised by judges for its ease of use and informative content.
Sponsored by the Web Marketing Association, Boston, the annual WebAward competition recognizes outstanding Web sites that are judged against Internet standards and peer sites within their industries.
Launched in October 2008, the Web site is an international portal for hearing care professionals around the world. Within the past 12 months, the site has hosted more than 20,000 visitors representing 51 countries. The newest enhancements enable visitors to experience key elements of the Institute's seminars, including videos of faculty presentations, post-seminar commentary by participants and Ida Institute staff, and access to online tools. The site includes an extensive extranet featuring forums and networking platforms for its members. Through the My Ida section, members can share information, experiences, and challenges and gain feedback and support from other members. Membership to the Web site is free.